The next-generation Mazda MX-5 will adopt the brand's unique Skyactiv-X engine with mild hybridisation when it goes on sale around 2024, according to reports.
Dubbed the 'NE', the fifth generation will replace the current ND MX-5 that went on sale globally in 2015 and is expected to carry over that car's fundamental architecture, which was all-new at the time of introduction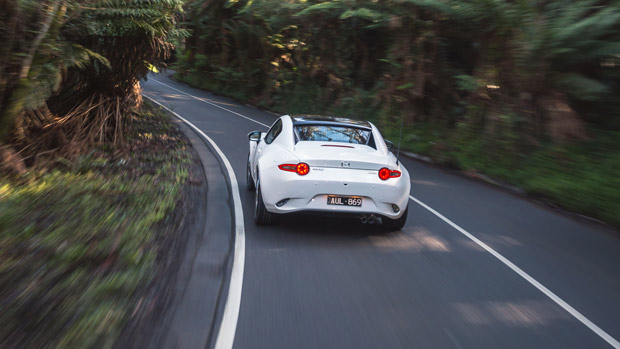 According to Autocar, the 2024 MX-5 will switch to Mazda's compression-ignition type Skyactiv-X petrol engine that should make the roadster more fuel efficient while providing a boost in grunt.
The majority of current MX-5 variants use a highly-tuned version of Mazda's 2.0-litre Skyactiv-G four-cylinder engine that upped its outputs to 135kW and 205Nm, and its redline to 7500rpm, in a 2018 facelift.
The Skyactiv-X engine is currently offered in the Mazda 3 small car and the closely related CX-30 small SUV, where it produces similar outputs at 132kW/224Nm – though expect these figures to be stretched further when tuned for a sports car like the MX-5.
A switch to the new engine could enable Mazda to keep the MX-5 on sale in Europe as the region transitions to more stringent Euro 7 emissions standards in 2025.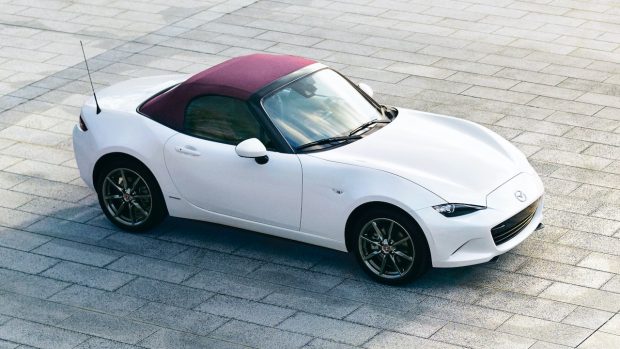 While the ND MX-5 2.0-litre is already quite efficient for a sports car with a combined consumption of 6.9L/100km for the six-speed manual, the Skyactiv-X should make it even more frugal. The manual Mazda 3 Skyactiv-X uses just 5.3L/100km (or 5.5L/100km as an auto), down from 6.1L/100km in the regular 2.0-litre auto.
Notably, the less popular, entry-level 1.5-litre four-cylinder MX-5 (97kW/152Nm) does not have a Skyactiv-X equivalent, and its 6.2-6.4L/100km combined fuel consumption remains inferior to the larger compression-ignition petrol.
The aforementioned report lines up with comments from Mazda R&D and cost innovation boss Ichiro Hirose back in June, who told Kuruma News that all of its models, including the MX-5, would adopt some form of electrification by 2030.
However, Hirose-san noted that they would aim to "achieve electrification that respects the [MX-5]'s DNA as a lightweight sports car," making the adoption of a heavy, full-electric drivetrain unlikely in the near future.
What is a Skyactiv-X engine and why is it different?
Mazda has poured a significant amount of engineering into the Skyactiv-X engine, which has been lauded as a major breakthrough for the combustion engine, though the production version's small yet meaningful improvements over its traditional combustion-engine equivalent are perhaps less than what people were expecting.
The key to the Skyactiv-X's increased efficiency is the 'compression ignition' function, where the engine is able to continue the combustion cycle without using the assistance of a spark plug.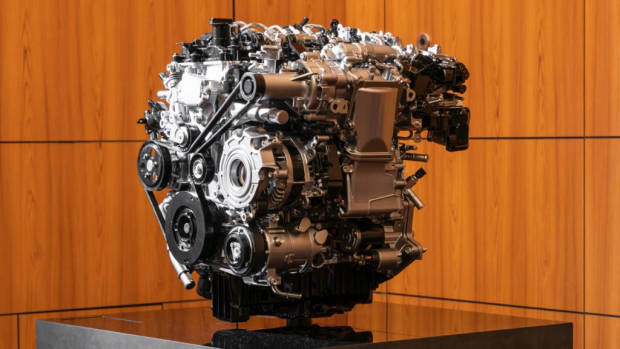 The process is similar to a diesel engine but the petrol version still retains a spark plug for use on start up when the cylinders are cold, and when revving the engine out.
A small supercharger is fitted to maintain the demanding air:fuel ratio required for the process, while a 24-volt mild-hybrid electrical system (called 'M Hybrid' by Mazda) helps the engine to coast on the highway and take off more smoothly from a standing start.
Will there actually be a new-generation MX-5?
While the fourth-generation ND MX-5 has been almost universally praised for its driving dynamics, global sales have been modest at best – even for a sports car typically sold in low numbers.
As of September, the MX-5 has sold 583 units in Australia in 2021, which is a 76 percent increase over its results last year but a far cry from the more expensive Ford Mustang at 2194 sales. However, the MX-5 is still performing far better than many of its rivals.
Adding fuel to any speculation about the MX-5's uncertain future is the end of the partnership with FCA that spawned the Fiat/Abarth 124 Spider version, built on the same platform and in the same Hiroshima factory as the ND MX-5.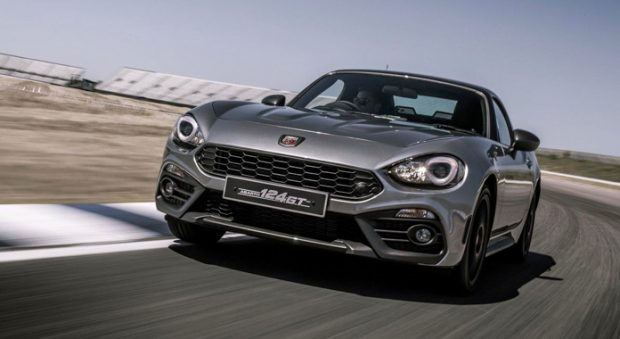 In 2016, Mazda USA's senior vice president Robert Davis questioned whether the current MX-5's production volumes would've been enough volumes to survive if it weren't for its Fiat twin – given that US MX-5/Miata sales are now less than 10,000 a year.
"The possibility exists that without our partnership with FCA, there may not have been a business case to produce the fourth-generation MX-5/Miata," said Mr Davis
However, the MX-5 has long been considered the darling of Mazda's range and with the constant stream of plausible leaks and comments from executives on a 'new MX-5', the signs are looking positive for an imminent fifth generation.
Mazda MX-5 2021: prices in Australia
All prices listed are before on-road costs.
MX-5 Roadster 1.5 MT – $36,090
MX-5 Roadster 1.5 AT – $38,090
MX-5 Roadster GT 2.0 MT – $44,020
MX-5 Roadster GT 2.0 AT – $46,020
MX-5 Roadster GT RS 2.0 MT – $47,020
MX-5 RF 2.0 MT – $41,400
MX-5 RF 2.0 AT – $43,400
MX-5 RF GT 2.0 MT – $48,100
MX-5 RF GT 2.0 AT – $50,100
MX-5 RF GT RS 2.0 MT – $51,100