If you thought the current ND Mazda MX-5 wasn't quite light enough, then this Japanese-market special edition should satisfy your kilogram obsession.
Called the 990S Edition, in reference to its weight – just 990kg – the 1.5-litre six-speed manual 990S sheds around 117kg from the equivalent standard version and weighs just 30kg more than the original first-generation MX-5.
Engineers have been hard at work skimming kilos from the MX-5's body, including the removal of sound deadening and the addition of a specially designed thinner bonnet, as well as a lighter set of Rays alloy wheels (saving 3.2kg).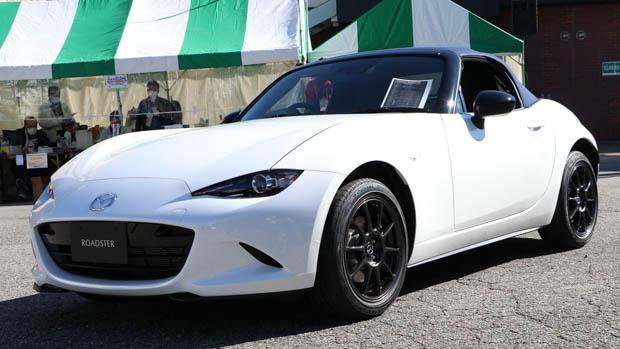 There's also a larger set of Brembo brakes, though Mazda says they shave 700g from the total mass of the vehicle. The calipers are now painted black with blue 'Brembo' logos. 
Inside, the MZD Connect touchscreen has been ditched in favour of a simpler analogue set-up seen in entry level Mazda 2 models, as well as base versions of the ND MX-5 from 2015.
Now that the MX-5 has trimmed its waistline, engineers have re-tuned the power steering and suspension, adding a new set of dampers.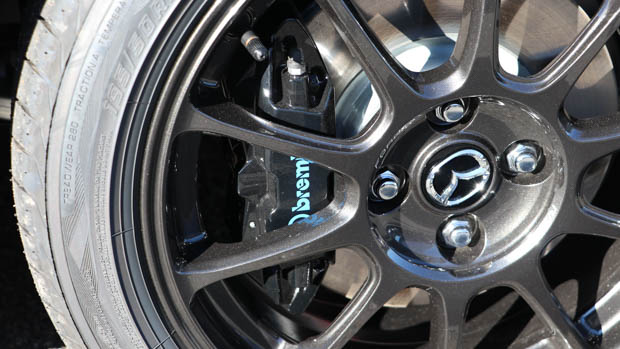 There's also a new dynamic aid called 'Vehicle Attitude Stabilisation Control' intended to contain roll in corners. It applies a small amount of brake pressure to the inner rear wheel when it senses a cornering force of greater than 0.3G, limiting wheel lift. But if drivers don't like it, the system can be disabled by turning off the ESC.
The 1.5-litre engine goes without any modification, meaning it retains the standard outputs of 97kW of power and 152Nm of torque.
990S development chief Shigeki Saito said that "horsepower and fun are not proportional, but lightness and fun are proportional. If you increase horsepower, you will inevitably become heavier because you have to strengthen the body, etc. The lighter the car, the more fun it is. If you enjoy driving, I think this roadster is the best right now."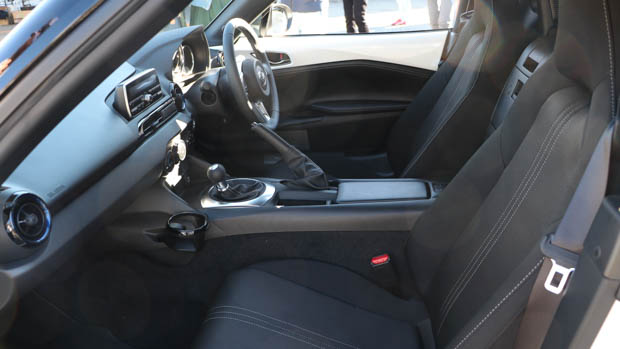 It's unknown at this point in time whether the MX-5 990S Edition will come to Australia or whether it will remain an exclusive Japanese-market special.
But here at Chasing Cars we would love to see something like this! Come on Mazda Australia, you know you want to…