Ahead of an on sale date of July 2nd in Japan, details of the 2019 Mazda MX-5 update have been revealed with enhancements to the car's engines, active safety equipment and interior comfort. Mazda Australia is yet to confirm an on sale date
Now with around 137kW of power and 205Nm of torque, as well as a 7,500rpm redline on 2.0-litre variants, the 2019 Mazda MX-5 will be a faster propostion than before. Also standard will be autonomous emergency braking, whilst the steering column now adjusts for reach as well. In all, the 2019 updates will make the MX-5 a better all-rounder than ever before.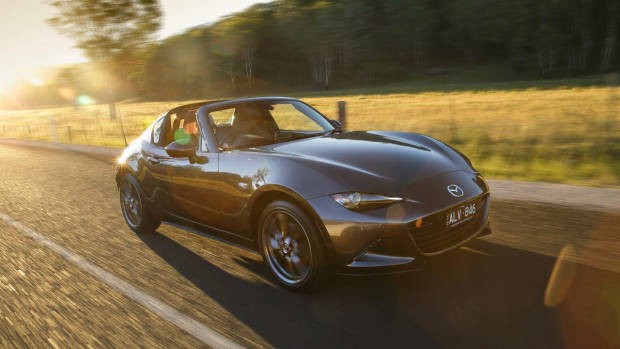 According to the Mazda Japan website, the upgraded 2.0-litre engine from Mazda's SkyActiv family employs "a variety of innovative technologies, the top end was set at 7,500 rpm, and it evolved into a more powerful and refreshing engine than ever."
"You can accelerate pleasantly in any gear and realise a feeling of elongation. At the same time, we are dedicated to improving all the performance such as torque, acceleration response and controllability throughout the range, as well as improving practical fuel efficiency. Furthermore, the engine sound was made more powerful and sophisticated, as well as more refined for more pleasure."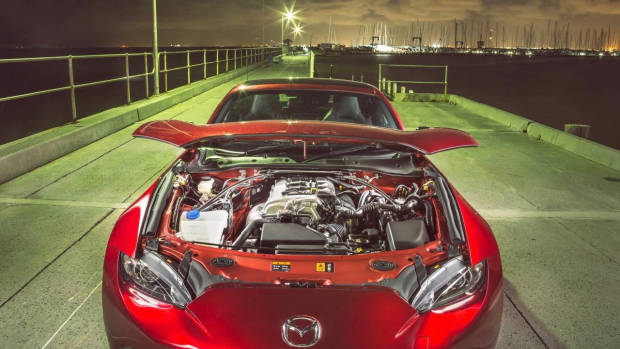 Whilst the 2.0-litre variant of the MX-5 has been upgraded to produce 19kW more power and 5Nm more torque, the smaller 1.5-litre variant has also received upgrades. Whilst it always revved much higher than the larger 2.0-litre and thus its redline hasn't changed, it still produces 1kW and 2Nm more at 97kW and 152Nm. Both engines are more efficient than before as well, with the 2.0-litre using 6.2L/100km on the Japanese cycle – 0.7L/100km less than before, though Australian specs are yet to be confirmed.
The company has done this by introducing a number of revisions to the engines, namely lighter pistons for more efficiency, whilst a larger diameter throttle body, bigger exhaust valves, and wider exhaust piping allow the engine to breath bette, rev higher and produce more power than before.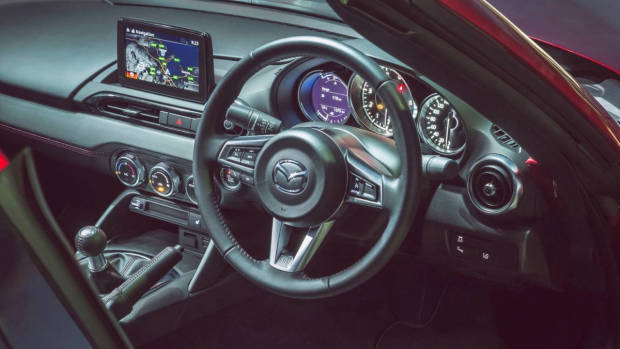 Elsewhere in the 2019 Mazda MX-5, standard fitment of autonomous emergency braking is a big improvement on the current MX-5, whilst lane keep assist is also new. Mazda's adaptive high-beam headlights have been available in Japan for a year – we wonder if they'll make it down under at some point.
The 2019 Mazda MX-5's updates also include a reach adjustable steering wheel (the lack of reach adjustment is a problem for taller drivers), as well as a new brown coloured roof and a revised driver's information screen. Like adaptive headlights, different coloured roof options have been available in Japan since the MX-5's last update – we hope they make it to Australia as well, along with a standard rear view camera. Mazda Australia is yet to comment on the 2019 MX-5's on sale date here, though we suspect towards the end of the year is likely. As for the MX-5's under-the-skin twin, the Abarth 124 Spider, updates for the 2019 model year are yet to be announced.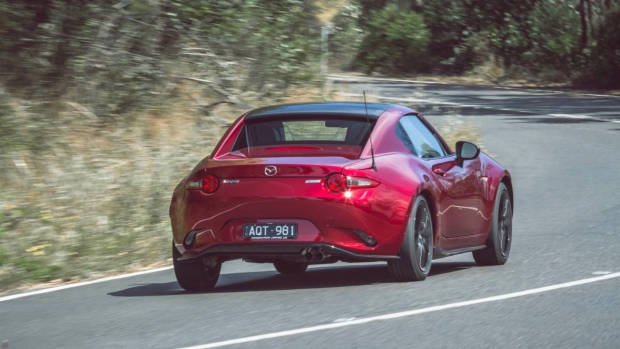 Stay tuned to Chasing Cars for Mazda news and reviews.