A new suspension technology system is headlining the updated Mazda MX-5 range, along with new safety upgrades and new trim and paint options. 
Prices now start slightly higher than before, at $37,690 before on-road costs for the base 2.0-litre Roadster manual and top out at $51,420 for the RF GT black roof edition.
The newly developed Kinematic Posture Control (KPC) system has been applied to all grades of the MX-5 for 2022 and is designed to create "a more integrated and stable turning posture at high speed" without adding any more weight.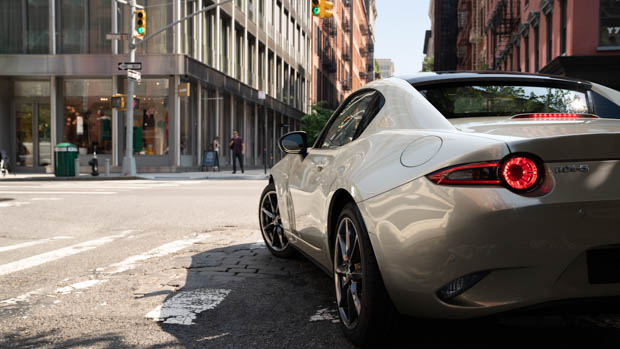 To generate an 'anti-lift' force in the rear suspension, KPC lightly applies the brake on the inner rear wheel to minimise body roll by pulling the body downwards, which is also claimed to stabilise the MX-5's posture.
Mazda says this will not change the MX-5's day-to-day driving characteristics, though the harder you drive it, the more the MX-5 uses its rear-end to adjust its cornering line. 
The death of the 1.5-litre
With customer demand for the 2.0-litre engine surging significantly since the last significant update in October 2018, the 97kW 1.5-litre has been somewhat left behind so Mazda Australia has decided to stop offering the smaller engine and will offer the range exclusively with the 135kW 2.0-litre unit.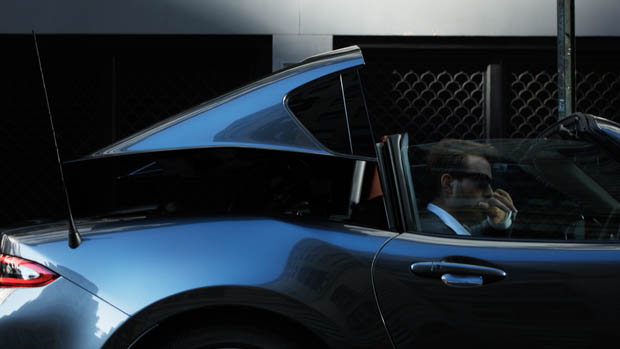 Mazda says that the uprated 2.0-litre engine retains the same free-revving and lively characteristics as its sweet little sibling.
Safety, upgraded paint and trim
The 2.0-litre Roadster will be the entry-level MX-5 and will feature driver attention alert, lane-departure warning, rear parking sensors, rear AEB and LED daytime running lights as standard.
Platinum Quartz metallic will be the new colour option available for the MX-5 as a no-cost option, while Terracotta Nappa leather will be available for the first time on RF GT variants.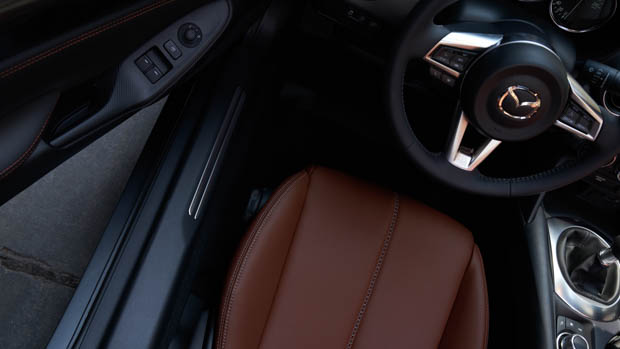 Mazda MX-5 2022: prices in Australia
All prices listed are before on-road costs.
Roadster manual: $37,690 (+$1600)
Roadster auto: $39,690 (+$1600)
Roadster GT manual: $44,320 (+$300)
Roadster GT auto: $46,320 (+$2300)
Roadster GT RS manual: $47,320 (+$300)
RF manual: $42,000 (+$600)
RF auto: $44,000 (+$600)
RF GT manual: $48,400 (+$300)
RF GT RS manual: $51,400 (+$300)
RF GT auto: $50,400 (+$300)
RF GT black roof manual: $49,420 (+$300)
RF GT black roof auto: $51,420 (+$300)