The next-generation Toyota Camry has been envisaged in renderings released online ahead of the sedan's expected debut in 2023.
With the Camry historically sold on five- to six-year lifecycles, and with the current 'VX70' generation making its debut in 2017, it's almost certain that we will see a new generation next year in order to keep in step with rivals such as the Hyundai i30 Sedan and Volkswagen Passat.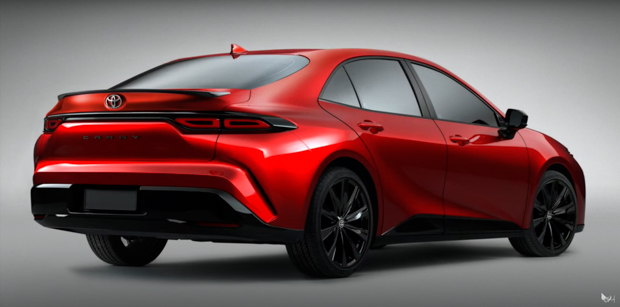 Following the reveal of the full-sized Crown sedan and SUV range which is destined for the Japanese and US markets in late 2022 and early 2023 respectively, graphic artist Theottle has taken the design cues from the premium model and skillfully massaged them onto the current Camry.
At the front, the rendered Camry has adopted a futuristic split-headlight design with sharper side pods and a large front air intake, with the latter hinting that a focus on combustion engines could be retained in the next generation.
With the Camry increasingly leaning into its sporting credentials as a dynamic sedan, a smoother design line over the rear three-quarter helps to build a more dramatic look and bears a resemblance to the Lexus IS sports sedan.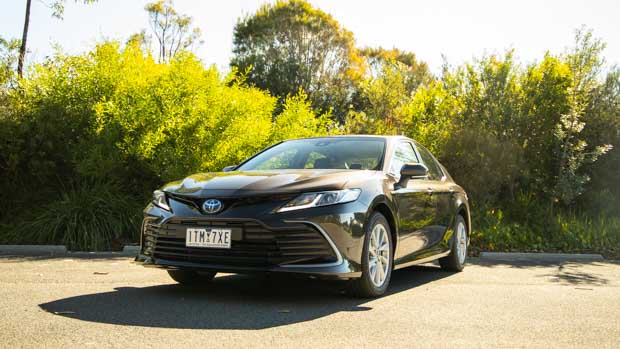 Contrasting black underbody cladding has been added along the side of the body and the height of the boot has been raised slightly, which could provide better aerodynamics.
The artist's decision to use a single-piece tail-light from the Crown is reflective of a more modern design that could realistically make an appearance on the new production model.
Larger touchscreens likely
While the Camry received a significant update last year that boosted its technology package with larger screens, the underlying software and design are still part of Toyota's last-generation technology and will soon be in need of an update to keep pace with its rivals.
Toyota and its sister brand Lexus are beginning to roll out larger multimedia touchscreens, and even full-width 12.3-inch digital driver's displays, throughout their new model line-ups.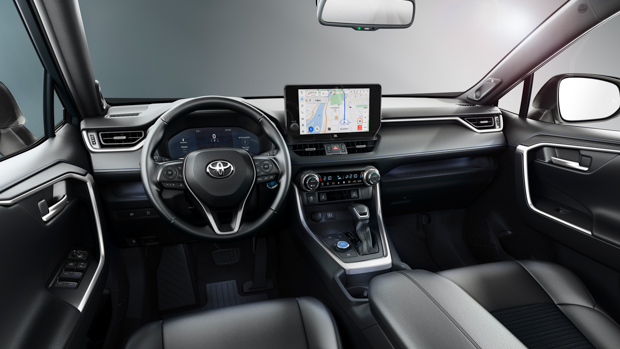 This large display will likely be available on higher trims of the new-generation Camry, while lower grades could make do with a smaller 7.0-inch screen paired with a single analogue dial.
These changes have already been seen on the updated RAV4, which also debuts a larger 10.5-inch touchscreen with a more modern operating system.
Camry could use turbo-hybrid engines
The new-generation Camry is expected to sit on an evolved version of the GA-K platform similar to the Crown and Kluger large SUV. The underpinnings offer a transverse 'east-west' engine layout and the availability of both front- and all-wheel drive. 
Toyota has only ever offered the Camry in Australia with a FWD setup but US market buyers have seen AWD options mated to either a 151kW/247Nm 2.5-litre four-cylinder or a 224kW/362Nm 3.5-litre V6, with both utilising an eight-speed torque converter transmission.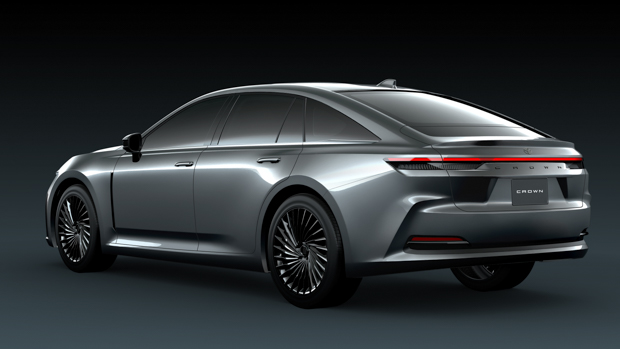 Currently, the Camry is offered in Australia with an entry-level 2.5-litre engine producing 152kW/243Nm and a hybrid version that makes 160kW, with a torque figure not officially quoted.
It's likely that these options will be retained in the next generation but the pair could be joined by the new hybrid options unveiled with the new-generation Crown.
The Crown is available with a familiar 2.5-litre engine mated to Toyota's 'E-Four' AWD system, which is available on SUVs such as the RAV4, and produces a sprightly 172kW and puts the power to the pavement via a CVT transmission.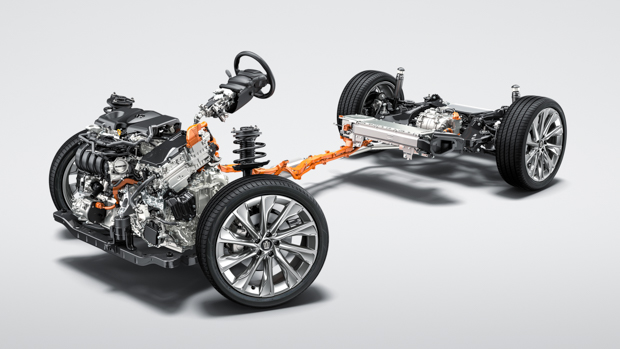 Also available is a 2.4-litre turbocharged and hybridised four-cylinder that produces a total system output of 257kW which is fed through Toyota's new 'Direct Shift-6AT', a new option that combines an electric motor and six-speed automatic transmission in one unit.
This engine option is paired with Toyota's E-Four Advanced AWD with a powerful eAxle at the rear, providing the ability to vary the front to rear output distribution from 100:0 to 20:80, just like the AWD system available in the new-generation Lexus RX.
If the 2.4-litre turbo-hybrid was to make an appearance on the Camry, it's likely it would be sold exclusively in a premium grade more befitting of its sophistication.