Toyota Australia is celebrating the shut down of local production with a special edition Camry, dubbed the Commemorative Edition . Due to go on sale in September, the Camry Commemorative Edition celebrates the end of local production and honours all of those involved with Toyota's 54 years of local production.
Based on the top-spec Atara SL hybrid, only 54 examples of the Commemorative Edition will only be produced to celebrate Toyota's 54 years of local production whilst only 52 will be available for the public to buy – one is being kept by Toyota Australia and one is being sent to the TMC Museum in Japan to be displayed.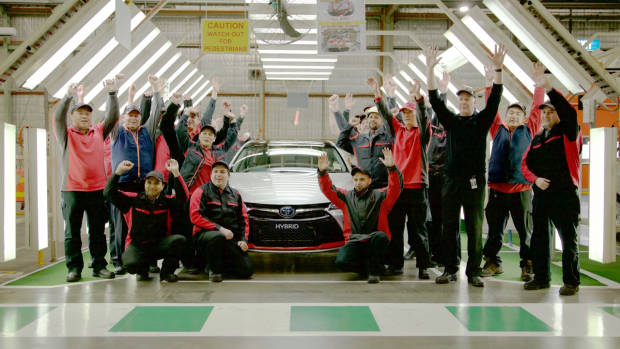 Toyota Australia President Dave Buttner said the special version of the last Camry is a poignant reminder of six Camry generations built at Port Melbourne and then Altona, and the commitment to the last LM car being the best LM car.
"One of the 54 Commemorative Camrys will be kept by Toyota Australia and another sent for display at the TMC Museum in Japan, confirming our parent company's high regard for the employee commitment, local engineering input and quality achieved in 54 years of local manufacture."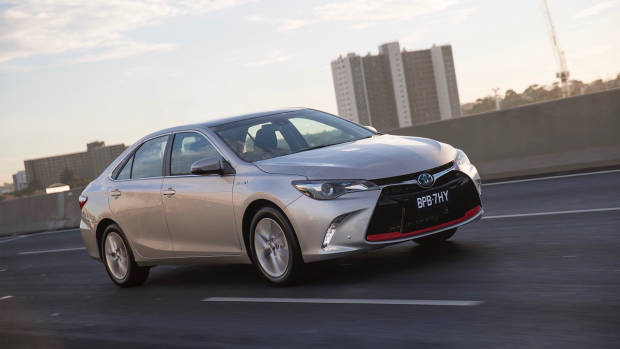 Priced from $41,150 plus on-road costs, or $710 more than the Atara SL on which it's based, the Commemorative Edition focuses on giving the Camry some special edition in an effort to see it off when local production is halted in October.
Continuing the recent Toyota special edition run, these special features include a combination of metallic silver paint and a black roof, as well as a sporty red garnish on the lower grille lip, blue footwell illumination, Camry-branded scuff plates, a sports mesh interior, plus commemorative edition floor mats and badging.
The Commemorative Edition also includes autonomous emergency braking, radar cruise control, automatic high beam headlights, lane departure alert and rear cross-traffic alert, in addition to standard Camry Atara SL features including 17-inch alloy wheels, satellite navigation, a JBL sound system, front and rear parking sensors and wireless phone charging.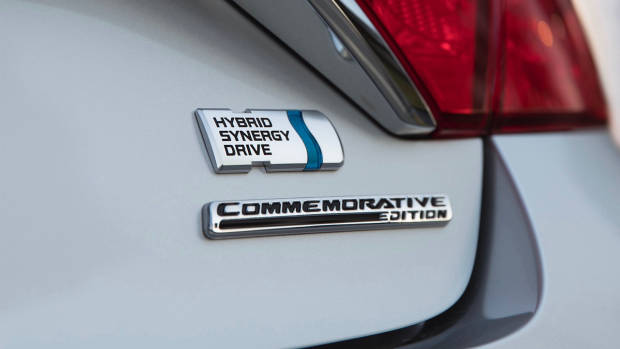 Toyota made no changes under the bonnet of the Camry Commemorative Edition, which carries over the Camry Hybrid's 2.5-litre petrol engine and electric motor, which makes a combined 151kW and uses 5.2L/100km on the combined fuel cycle.
Toyota has been producing cars in Australia since 1963, when it began making the Tiana. Various nameplates have been produced here, including Camry, Crown and Corolla. In total, over 2.1 million cars were made in Australia by Toyota, with over 1.1 million of them exported around the world.
The next generation of Camry will be launched in Australia in October, and will be the first Camry sold here produced in another country – Japan. The Camry will be reborn with both petrol and hybrid drivetrain options, and for the first time in two generations, will be available with a V6 engine option – the former Aurion has been shelved due to a lack of demand.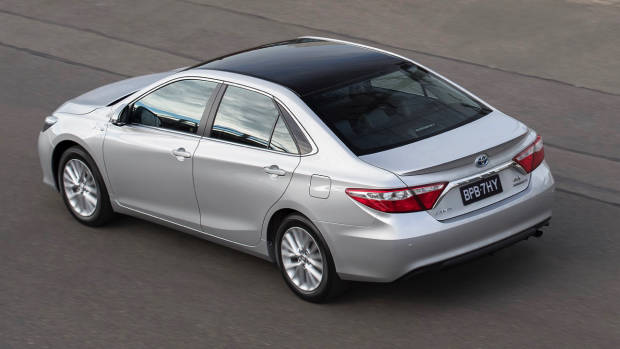 2017 Toyota Camry Commemorative Edition pricing (plus on-road costs):
Atara SL Commemorative Edition: $41,150
Stay tuned to Chasing Cars for news regarding the Toyota range.