Walkinshaw Automotive has teamed up with Mitsubishi and Adelaide-based mobility specialist Supashock to create a Toyota Hilux Rogue ute competitor for the Australian market.
The Xtreme is the latest in a growing line of off-road-enhanced ute offerings for the Australian market, following the likes of the Ford Ranger Raptor, Toyota Hilux GR Sport and the Mazda BT-50 Thunder.
Walkinshaw has taken a Mitsubishi Triton GSR and turned things up a notch, adding suspension and rolling stock enhancements as well as other features such as a bash plate, light bar, sports bar and several design elements such as fender flares.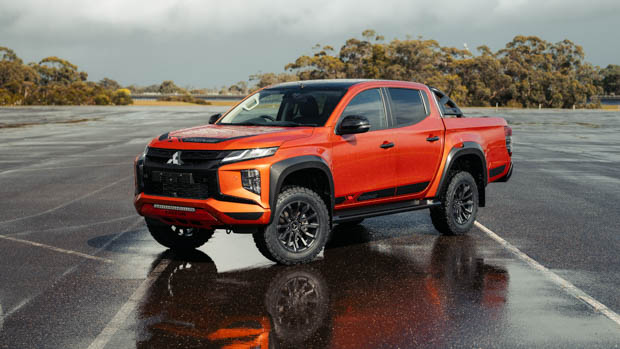 But how much will the Xtreme variant cost? Walkinshaw says the off-road-focused ute will set buyers back $71,990 before on-road costs, making the variant $14,050 more expensive than the GSR on which it is based.
Walkinshaw expects the first Xtremes to roll off the assembly line and onto Australian roads in the second half of 2023.
New suspension to give Triton off-road and on-road balance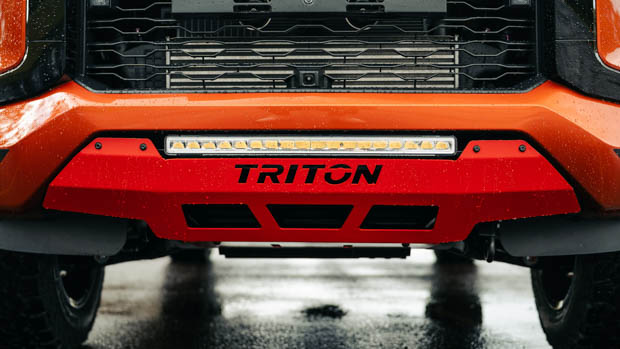 The biggest change has been with the suspension, with the Xtreme version using four Supashock dampers to enhance on-road and off-road ability.
Walkinshaw says it has used a 56mm monotube damper with a 20mm rod design featuring a 46mm piston. The company says that this setup was "developed for off-road performance whilst retaining on-road drive and handling".
The wheel and tyre package for the Xtreme includes a custom 18-inch alloy wheel wrapped in BF Goodrich all-terrain rubber.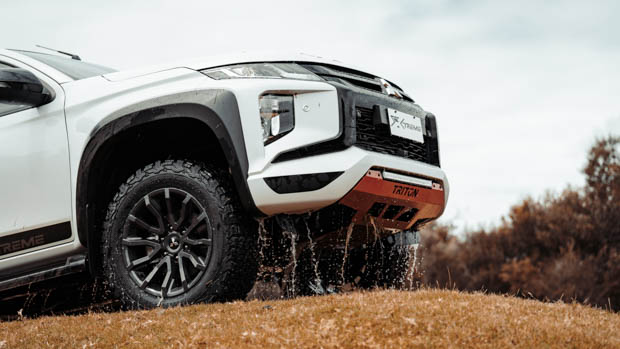 You'll be able to pick out an Xtreme from the pack thanks to custom exterior decals, fender flares and a four-inch rear sports bar.
The Triton Xtreme by Walkinshaw project was tested by Dakar Rally and Finke Desert Race champion Toby Price who shared his insights into the development of the vehicle.
In terms of performance, there has been no changes made to the Triton Xtreme's engine, which maintains Triton's regular 2.4-litre turbo-diesel engine producing 133kW/430Nm.