Mahindra has unveiled a tough dual-cab concept that previews the next-generation Pik-Up ahead of the all-new model's arrival in Australia in the next few years.
Based on the company's existing Scorpio large SUV, the Global Pik-Up concept features pumped arches, lifted suspension, knobbly tyres on off-road wheels, and appears to be vying for a chunk of the toughened dual-cab market currently dominated by Ford's Ranger and the Toyota Hilux.
However, while the Ranger Wildtrak/Raptor and Hilux Rogue command among the highest prices in the one-tonner market, if the new Pik-Up follows the Mahindra bang-for-buck tradition, it'll introduce a far more affordable battle-ready ute.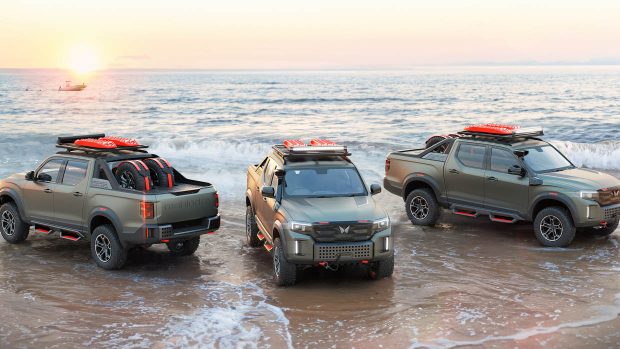 Revealed in Cape Town, the Pik-Up concept is unlikely to carry over all of its mods to a production version, including the pair of spare wheels lashed into the tray, snorkel and light-bar (stay tuned for the accessories catalogue though), but it is likely to align almost identically with its Scorpio sibling albeit with a ute body.
Mahindra has confirmed the production model will roll on the same 'Tough and Versatile New Gen Ladder Frame' platform and will feature advanced technology such as level-two autonomous driver assistance, 5G web connected features and 'All-Around' airbag protection.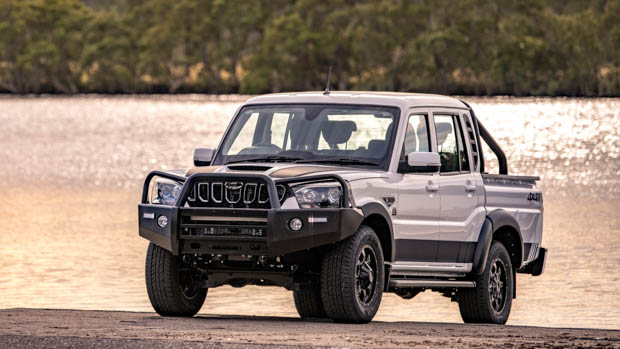 No technical detail has been revealed for the Global Pik-Up but, in Australia, the Scorpio is powered by a 129kW/440Nm 2.2-litre four-cylinder diesel, connected to switchable 4×4 transmission and a six-speed automatic transmission, with prices starting from $41,990 driveaway. A similar, if not identical, drivetrain would make sense.
New and old Pik-Up may be offered simultaneously
In its current form, the Pik-Up on sale in Australia is a more utilitarian offering in the dual-cab ute market drawing a strong audience in the agricultural realm. However, Mahindra Automotive Australia marketing manager James Halliwell said the company could offer both the new and existing model in parallel.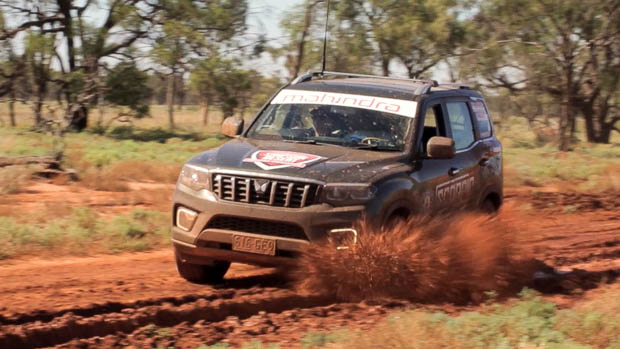 "There's two streams in the market for light commercial," he explained. "There's your farm, rural and work segment that want a reliable, cheap ute that does the job and we feel our current Pik-up does that.
"A lot of the customers we have are very happy with their current Pik-up and there's a lot of customers who would love to see us continue that car."
Offering two radically different models that share a name would be a strategy similar to Toyota's Land Cruiser which is available as the spartan Land Cruiser 70 Series alongside the more modern 300 Series. However, Halliwell explained that looming ADR changes would need to be addressed for the twin-model strategy to be possible.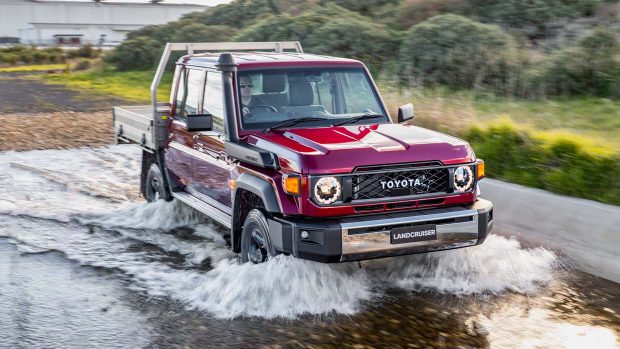 "With the change in rules in 2025 with autonomous braking and side pole impact test, the engineering side would need to be updated.
"If those things were solved, I'm sure it would be important for our customers to have both models."
While the new Pik-Up has been developed for 'international' markets including Australia, there are "No firm dates" exactly when the new model will arrive Down Under, with a decent chunk of development work lying ahead of the new-generation model.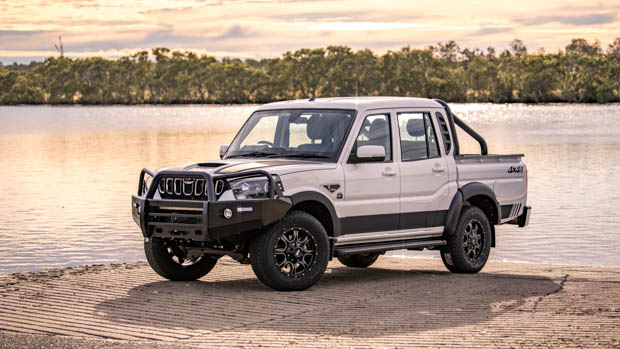 "What was revealed in South Africa certainly is a concept. Of course, we're very well advanced with our engineering and validation and the factory is not going to rush their development programs. Until that's completed we can't give a firm date for Australia.
"100 percent that vehicle will be coming when it's ready for this market".
No views of the concept's interior or detailed specifications are yet offered but Mahindra says the concept has 'five-star' safety standards, 'innovative technology features, without compromising on quality or appearance' for an audience that values an 'authentic lifestyle pickup'.