Mahindra has written its name in the record books with its new-to-Australia Scorpio SUV, crossing the Simpson Desert quicker than any production vehicle before it.
The journey across one of the most barren places in Australia took a team of two just 13 hours, 21 minutes and five seconds to accomplish. To compare, the fastest time to cross the Simpson with a solar-powered land vehicle was four days and 21 hours.
Mahindra states that the team, consisting of drivers Gene Corbett and Ben Robinson, had to traverse 1100 sand dunes and peak temperatures of 50 degree celsius, on 16 March 2023.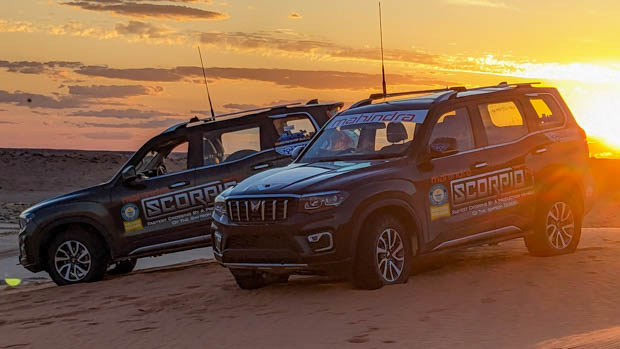 The journey began at dawn in the town of Birdsville, known for the famous Birdsville Races, and finished at the Alkaseltser Bore, some 385 kilometres away from the start line.
Were the Scorpio production cars completely standard?
To break the Guinness World Record, the Scorpio needed to be a production vehicle, rather than specialty-made racing or off-road trucks like what you'd see competing in something like the Dakar Rally.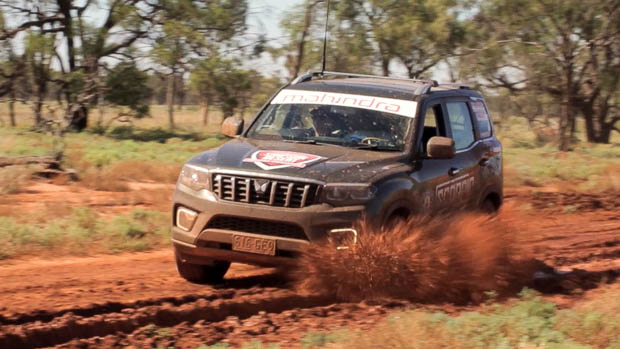 To qualify for the record attempt, the Scorpios used for the trip had to be checked over completely to ensure they were still stock vehicles. No engine or suspension enhancements were done to the vehicles, according to Mahindra.
The only changes made to the vehicles were the removal of the rear seats that not only provided weight savings but also allowed more room to fit additional fuel tanks and two spare tyres. This would have obviously added more weight back into the vehicle.
To time and log the crossing of the Simpson, Mahindra used race timing gear and even filmed the entire crossing using Gopros.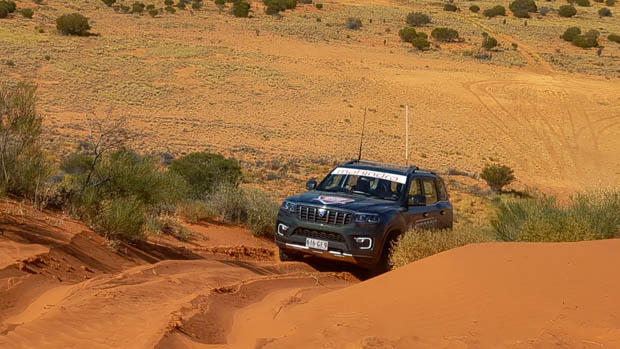 And if you thought you could do the crossing faster yourself, it's worth noting that much of the trip is speed limited to 40km/h which Mahindra said was strictly controlled.
Mahindra Scorpio 2023: prices in Australia
All prices listed are driveaway.