Australia will play a starring role in the development of Kia's first dual-cab ute, the brand confirmed to Chasing Cars earlier this year.
Development is progressing for a dual-cab that will be shared by Kia and Hyundai, with the years-long project focussed on getting a Toyota Hilux and Ford Ranger rival absolutely right.
For the Hyundai Motor Company (HMC) brands – including Kia – that meant ruling out the SUV-based Hyundai Santa Cruz for Australia. Chasing Cars understands that HMC has determined that unibody car-based utes are not tough enough to handle oppressive Australian conditions.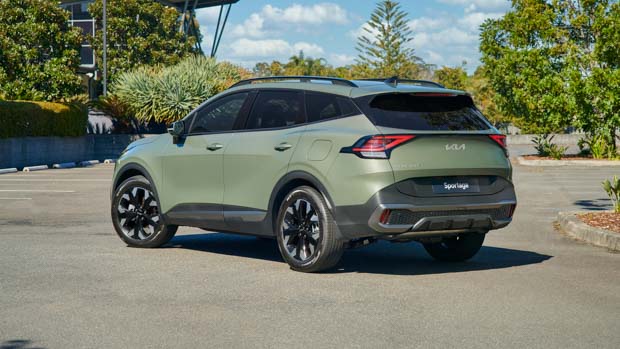 Damien Meredith, Kia Australia's chief operating officer, told Chasing Cars it was very eager to move into the light commercial vehicle (LCV) sector, though noted that the information coming from headquarters in Seoul was limited.
"The good thing is that if it (the ute) does occur, I think that we'll have a lot of ownership of it because obviously we are a big market," he said.
Mr Meredith said he believes Australia could be a "top five" market for the new ute, alongside other big markets in North America, the Middle East and Asia.
In light of this information, Chasing Cars designers created a render showcasing what we believe a Kia ute would look like in Australia.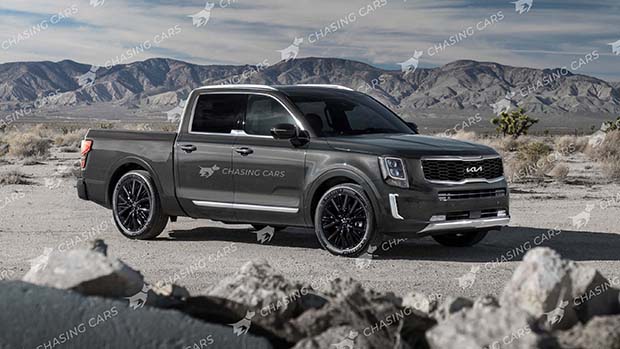 The front end is sourced from the US market Kia Telluride large SUV, that has proved popular for its tough styling – and that aggressive look is a must for ute buyers.
Our designers have opted for a dual-cab form factor to suit Australian tastes, while the tray still provides enough capacity to handle the daily duties for most tradies.
Why is Australia so important for a Kia ute?
Despite our relatively small size, the Australian market has previously been heavily considered in the development of dual cab utes such as the current Ford Ranger and Nissan Navara. 
This is primarily due to a strong sales of dual cabs in Australia, with utes regularly filling out the top-ten best-selling cars. In September, LCVs as a whole made up 22 per cent of all vehicles sold.
While Kia has a strong lineup of cars and SUVs in Australia the lack of any commercial vehicles and particularly a ute has left much of the public untouched by the brand.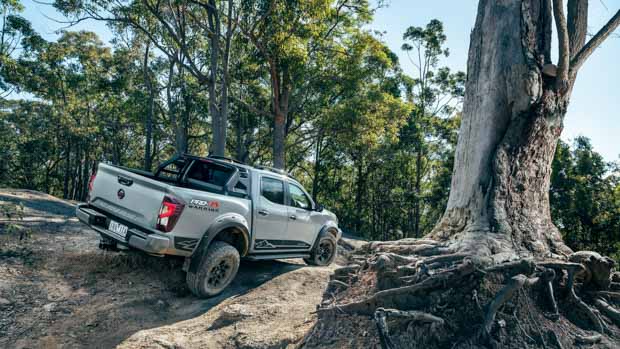 The waning popularity and eventual demise of Holden Commodore and Ford Falcon (available in an array of ute, sedan and wagon body styles) left a gaping hole in the early 2010s that was quickly filled by utes and SUVs.
Both are able to effectively serve as family cars and frame-based 4WD SUVs and utes were able to suit an adventurous lifestyle that has become so popular in recent years.
Reputation goes a long way in the ute segment and Kia and Hyundai will need to nail aspects like sheer durability and off road capability to be taken seriously amongst a sea of established and very capable rivals.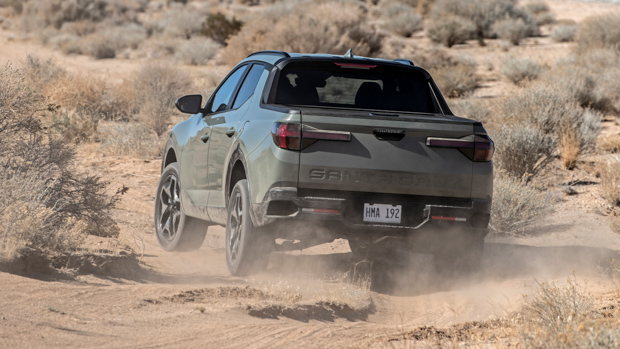 Kia ute likely to get six-cylinder diesel
The Hyundai Motor Group, which encompasses the Hyundai, Kia and Genesis brands, already has a healthy supply of proven engines it could choose from when building its new dual cab.
Hyundai's head of R&D Albert Biermann previously suggested the 3.0-litre straight-six turbodiesel found in the Genesis GV80 large SUV could make its way into a commercial vehicle.
In its current configuration that engine makes 204kW of power and 588Nm of torque which is all sent through an eight-speed torque converter to an all-wheel-drive system.
These figures would nudge it just above the Volkswagen Amarok as the most powerful dual-cab on the market, with the soon to be replaced ute developing 190kW of power – and 200kW on overboost – plus 580Nm of torque from its turbodiesel V6.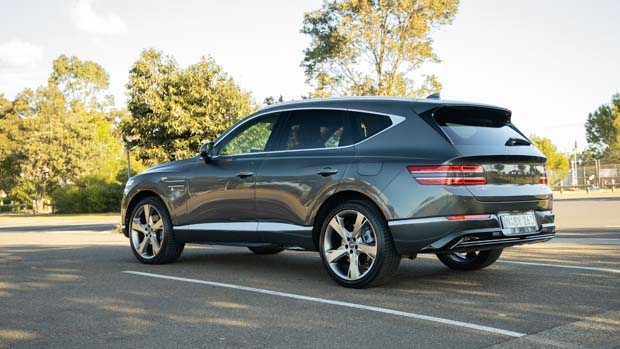 The other, and more realistic engine option, is the 2.2L four-cylinder turbodiesel which develops around 147kW of power and 440Nm of torque in the Hyundai Palisade, and is also mated to an all-wheel-drive system. 
Even with this smaller engine, the Hyundai or Kia ute would be well on par with popular utes such as the Toyota HiLux, which makes up to 150kW/420Nm from its 2.8L turbodiesel four-cylinder or the Ford Ranger, developing 157kW/500Nm from a twin-turbo 2.0L four-cylinder diesel.
There should be no issues with towing either, with the 3.0-litre six'-equipped GV80 rated at a maximum of 2,722kg braked, while the 2.2-litre four' in the Palisade can pull 2,200kg braked.
While these figures are slightly down on the 3.5-tonne braked maximum of the HiLux and Ranger, it's possible these engines could pull more if tuned as a commercial vehicle rather than a family SUV.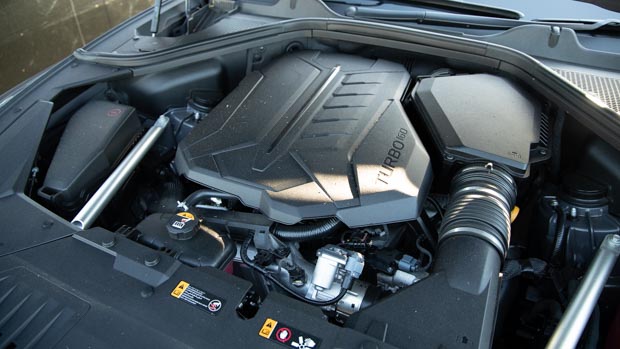 Sister brand Hyundai recently unveiled the Santa Cruz for North American market as the brand's first ute, with a design that is heavily based on the unibody Tucson midsize SUV.
Hyundai Motor Group appears to have rejected the Santa Cruz for the Australian market, instead choosing to develop a more capable body-on-frame design.
The choice of frame will be crucial to convince Australians the new Hyundai/Kia ute can stand up to the punishment that will likely be thrown at it whilst on worksites around the country.
Regardless, we are likely to see more information on the Hyundai and Kia ute development with both manufacturers keen to jump into the ute space here in Australia.