Australia's insatiable appetite for hybrids and steadily growing demand for EVs has not gone unnoticed by the folks at Kia, who have confirmed that their affordable Niro small SUV will arrive in Australia by mid-2021.
When it arrives, the Kia Niro will be available with a fully-electric drivetrain, known as the e-Niro, and also as a plug-in hybrid or self-charging hybrid.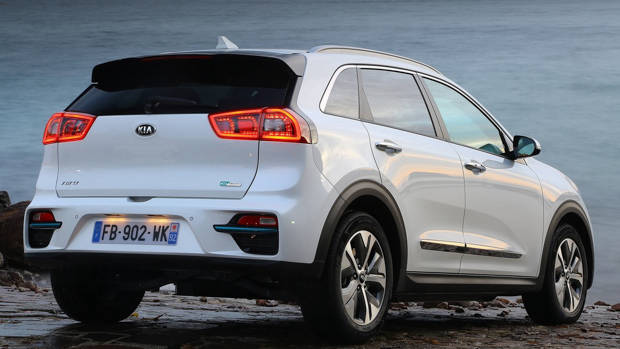 The move follows news that more Australians bought hybrids and electric cars in 2020 than in any previous year. Hybrid sales increased by 18.7 percent last year, led by the popularity of the Toyota RAV4 Hybrid, while plug-in and full-electric vehicle sales grew by a full 25 percent.
The full-electric Kia e-Niro will make its debut appearance at the Australian Open, which starts on February 8, where the EV will see use as the official courtesy car of Tennis Australia.
Kia Australia's general manager of product planning Roland Rivero told Chasing Cars they were currently in the process of fitting their dealer network with electric chargers to showcase the advantages of electric technology.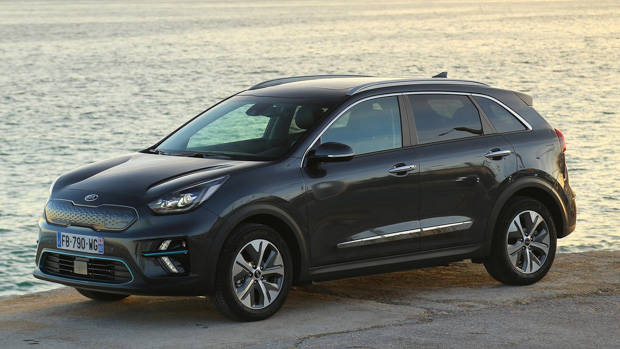 How much will the 2021 Kia Niro cost?
While Kia is yet to release any official pricing, the fully-electric Kia e-Niro utilises the same underpinnings as the Hyundai Kona Electric, which starts at around $60,740, before on road costs for the Elite variant.
We expect that the plug-in hybrid and self-charging hybrid will cost noticeably less than this – depending on the trim level.
The Niro SUV range launched globally in 2017, though the version that will launch in Australia is the European facelifted Niro that was first seen in 2019. The update brought a host of styling and technology upgrades.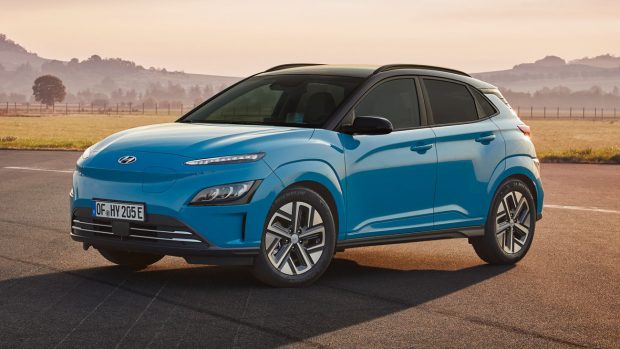 What are the specs for the fully-electric e-Niro?
In Europe, Kia offers the e-Niro with a choice of either a 39.2 kWh or a long range 64 kWh battery found locally in the Hyundai Kona Electric. The battery packs provide 289 kilometres and 455 kilometres of range respectively when tested on the WLTP cycle.
We think it's likely that Kia will echo Hyundai's decision to opt solely for the longer-range 64kWh battery pack for the 2021 e-Niro.
The e-Niro is capable of fast charging at up to 100kW DC speeds. With a compatible 100kW charger, the 64kWh e-Niro's battery can be charged to 80 per cent (or 364km range) in 54 minutes.
The fully-electric Kia e-Niro puts the power to the pavement via a front-mounted electric motor developing 150kW of power and 395Nm of torque. All three drivetrains receive a MacPherson strut front and multi-link rear end suspension set up.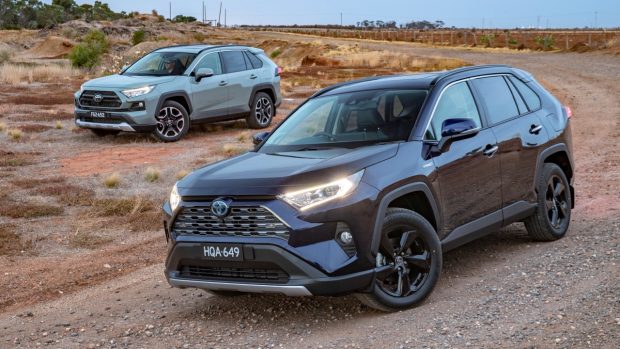 What about the Niro hybrid and plug-in hybrid?
Both the light 'self-charging' hybrid and plug-in hybrid variants are fitted with a 1.6-litre turbocharged in-line four-cylinder petrol engine that makes 78kW running solo, or 104kW in combination with the electric motor. All powertrains send power exclusively to the front wheels.
The Niro plug-in hybrid is capable of providing just under 50 kilometres of electric-only range from a 8.9kWh battery. While the self-charging hybrid is fitted with a 1.56kWh battery that works in conjunction with the petrol engine to chew through just 4.0L/100km.
Kia's strategy to offer the Niro in fully electric, plug-in hybrid and standard hybrid versions is reminiscent of Hyundai's Ioniq range, which offers three similar combinations in a liftback sedan shape.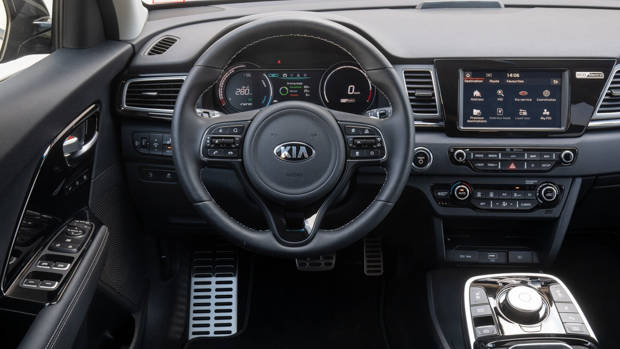 What features does the Kia Niro come with?
While Kia is yet to reveal any trim level or specification details, the e-Niro will likely carry over its suite of safety equipment including features such as lane keep assist, blind spot monitoring, cross-traffic alert and front automatic emergency braking.
In Europe the Niro receives leather trim on the steering wheel and arm rests as standard with cloth seats with leather inserts available on the base model, alongside other functional niceties such as adaptive cruise control.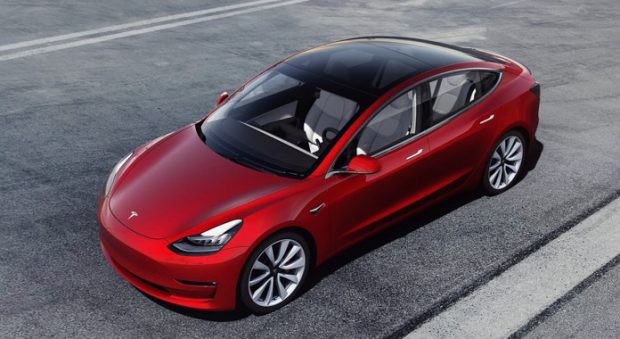 Higher specced models gain a full-leather interior, an eight-way electrically adjustable driver's seat, heated and cooled front seats, as well as heated rear seats for the outer occupants.
An eight-inch screen is fitted as standard while the facelift introduced a crisper 10.25 inch screen with navigation and a Harman Kardon stereo for the more expensive trim levels.
With its arrival the Kia e-Niro will become another reasonably affordable option for those looking for an electric car alongside the likes of the Hyundai Kona Electric ($60,740 before on roads), the Nissan Leaf ($49,990 before on roads) and the Tesla Model 3 ($66,900 before on roads) which dropped its price by $7,000 late last year.