Just one year after the Niro belatedly launched in Australia as Kia's first fully electric car it's being replaced by a "completely redesigned from the ground up" model.
Kia Australia said the second-generation Niro small SUV arrives in late June but prices won't be revealed until closer to the launch date.
The current Niro is offered with three powertains: self-charging hybrid (from $39,990), plug-in hybrid (from $46,590) and full electric (from $62,590), but Kia's confirmed the slow-selling PHEV has been dropped for the new Niro.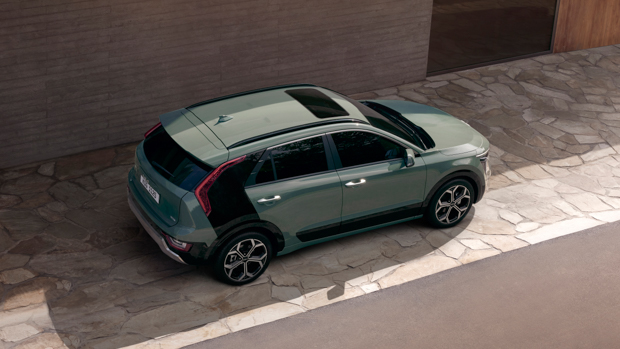 Due to strong global demand, Australia received the first-generation Niro when it was already quite an old vehicle. This, combined with its relatively high price, has meant it's sold in small numbers. Some 1190 have shifted since its May 2021 introduction.
Kia Australia's chief operating officer Damien Meredith acknowledged as such. "All-new Niro is a substantial step over the outgoing generation and an accurate representation of how far the Kia brand has evolved in just a few years," he said.
Kia Connect telematics in the Niro is a Kia first
Biggest news – aside from the PHEV being dropped – is the introduction of the Kia Connect telematics system, the South Korean brand's high-tech connectivity feature.
It's the first Kia in Australia to be offered with the system, and comes as standard in hybrid and electric Niro GT-Lines.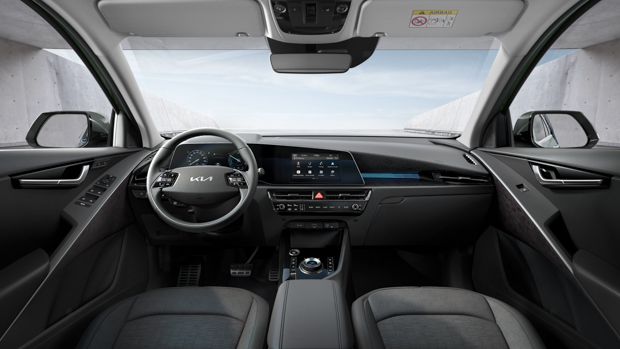 Features include various remote controls for the vehicle via smartphone such as engine start, climate control, seat heating/ventilation and remote door lock/unlock. You can also check the vehicle's status, track it, make an emergency call and even have Stolen Vehicle Ignition Control. Basically, stop a thief driving your pinched car.
It uses telematics to transfer real time data such as weather, traffic and charging station information. The smartphone app means you can sync calendars and plan journeys with online navigation, while a Valet Mode means you can monitor your Niro remotely when it's being driven by another user. Big Brother, and all that.
What are the new Niro's vitals?
As we've previously reported https://www.chasingcars.com.au/news/future-cars/kia-niro-hybrid-2022-australian-release-draws-closer-for-enlarged-suv/
the new Niro is longer, wider and higher with an extended wheelbase. Boot capacity is up 15 litres to 451 litres.
The hybrid (HEV) and full electric (EV) are both front-wheel-drive and come in base S trim or flagship GT-Line, which replaces the outgoing Sport grade.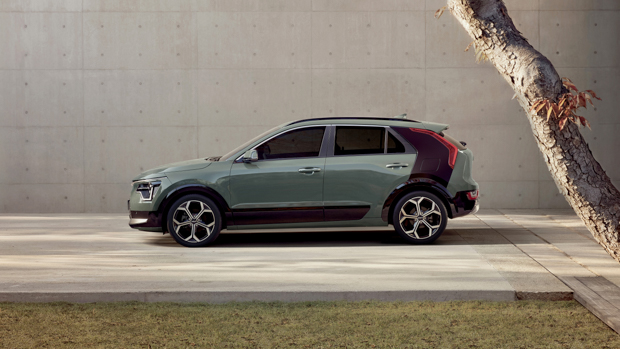 Pictures show the new Niro to be far more dynamically styled than old, both inside and out. While the front end mainly follows Kia's current SUV style direction, funky two-tone colour choices adds flair, while the profile, rear lights and alloy wheels have shades of Ford Focus ST / RS about them.
The GT-Line trim's dashboard features a combined screen for the infotainment and driver display, while gear changes are taken care of by a rotary dial. Kia promises "premium and eco-friendly materials (to) create a minimalist contemporary feel" in the cabin.
The HEV uses Kia's familiar 1.6-litre GDI engine with hybrid system – combining for 104kW/144Nm – with an excellent 4.0L/100km economy promised. That said, the outgoing hybrid's official figure was 3.8L/100km.
The 64.8kW EV provides 150kW and 255Nm with a single charge driving range of 460 kilometres.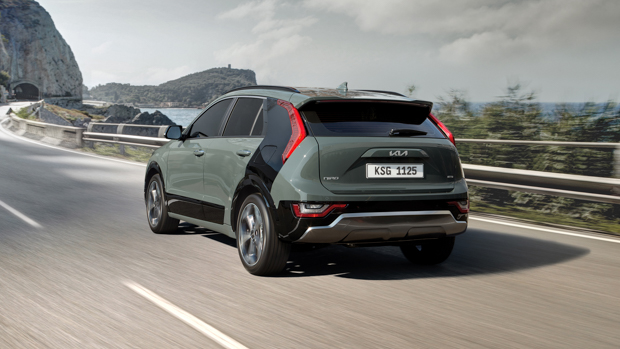 Safety's been given a needed bump with a centre side airbag, multi-collision braking, blind sport collision avoidance assist, rear cross traffic collision avoidance assist and intelligent speed limit assist. All are standard range-wide.
Top trim GT-Lines score ventilated front seats, heated steering wheel, 10.25-inch digital driver cluster, head up display, remote smart parking assist, power tailgate, wireless phone charger, smart key and Kia Connect.
The full electric GT-Line also gains a sunroof, a 'Premium Relaxation Seat', Harman/Kardon sound system and desirable V2L (Vehicle-To-Load) which allows the car's battery to recharge things such as domestic appliances, an e-bike or power electrical camping equipment.
Why has the plug-in hybrid PHEV been dropped?
Predominant sales of the first-generation Niro were in hybrid and full electric guise. It appears the PHEV wasn't shown enough love by Australian buyers to secure its survival.
Kia Australia's head of product planning Roland Rivero said: "The plug-in hybrid we'll homologate (for Australia) and keep it up our sleeve, but for the launch expect hybrid and EV for now."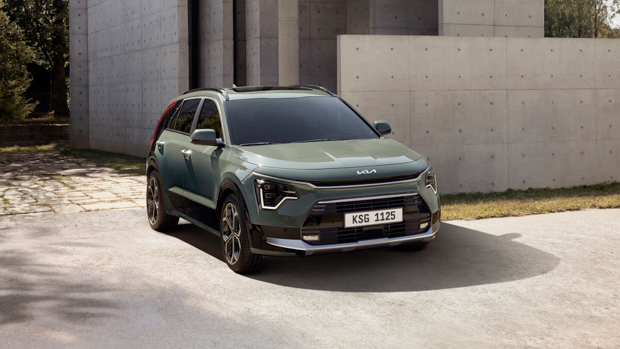 Mr Rivero said re-introducing the PHEV was a possibility for the future should demand increase. "We may consider it down the track, but when you're managing eight ports and 130-plus dealers you have to be really careful with your complexity."
Despite the new Niro's debut just a matter of weeks away – we're promised late June – prices haven't been announced. Considering the increase in specification, demand for Kia product and the current Australian appetite for EVs and hybrid SUVs, we can expect a decent rise over the outgoing models.