Kia has teased the next generation of the Niro small SUV that will be unveiled tomorrow.
The Niro will make its full debut at the Seoul Mobility Show on November 25 but Kia has already released a series of teaser images that provide an insight into the model's future design and features.
While only recently making its Australian debut in May 2021, the Niro has been on sale in other markets since 2016, putting it on schedule for replacement due to Kia's traditional vehicle lifecycle of five years.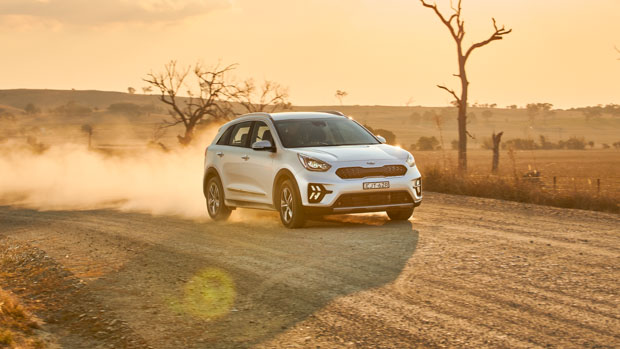 In 2018 a pure battery EV dubbed the e-Niro was launched to the world to headline the range with 455km WLTP range and silent operation.
When the new model arrives it will take on a slew of rivals such as the closely related Hyundai Kona along with the Mazda MX-30 and Toyota C-HR.
The Niro is one among few vehicles to offer self-charging, plug-in hybrid and fully-electric options, though this line-up could be streamlined for the next generation.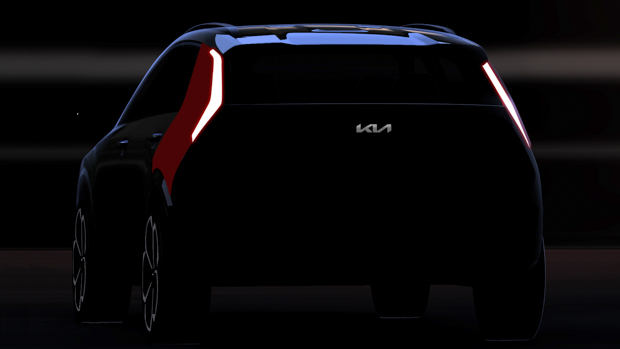 Design of the new Kia Niro
Kia's designers have embarked on a new design direction called 'Opposites Unite' that has resulted in the more striking designs seen recently on the EV6, Sportage midsize SUV and the recent Concept EV9.
Similar styling elements from those cars can be seen on the new Niro with a hook-like set of LED daytime running lights with the main headlights seemingly hidden at this stage.
The headlight design is similar to the 'HabaNiro Concept' that was shown off in April 2019, though the design of the Niro seen here appears to be notably sleeker.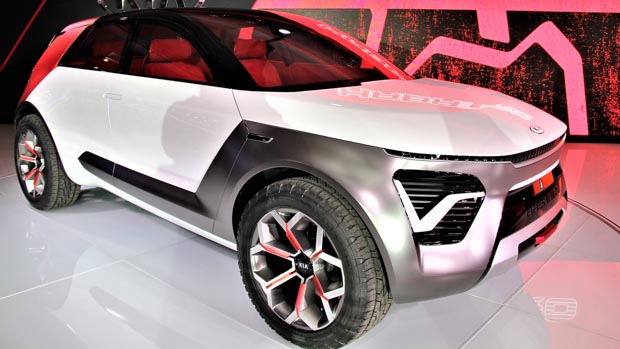 Designers have opted for a more muscular shape than the previous Niro, starting with a bonnet that appears to have a slight bulge in the middle matched with a lower grey lip.
Little can be seen at the rear – apart from the vertical LED tail-lights and the roof rails. It remains to be seen if the huge alloy wheels make it to the production stage.
Inside the new Kia Niro
Kia appears to be continuing its theme of offering a widescreen display as we've seen in the new Sportage, but unlike that model the Niro appears to offer a single panel instead of a dual slate display.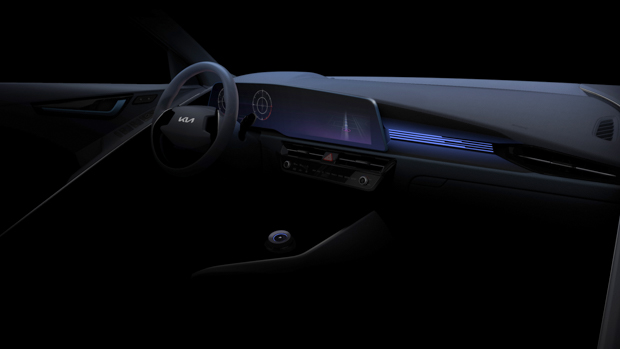 The central screen appears bigger than the 10.0-inch item found in the current Niro, while the gauges look to transition from partial, to fully digital.
Physical buttons appear to sit further down, with a glowing 'park' button matched with glowing ambient lighting on the dash.
The obscured images tell us a little, but not a lot. We'll get a better look at the Niro on Thursday this week so stay tuned to Chasing Cars.