The 2022 Jeep Wrangler 4xe will not come to Australia, with the brand confirming local buyers will miss out on the hardcore offroader-with-a-plug.
Unveiled last year, the Wrangler 4xe is capable of driving up to 50km exclusively on electric power in urban conditions according to WLTP, enough for some to complete the daily commute on a single charge.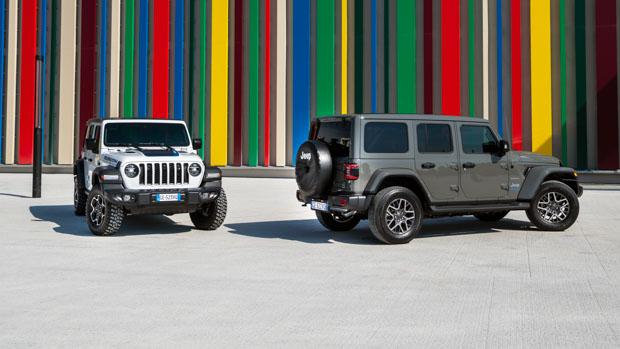 Jeep offers a 4xe hybrid version of its Compass and Renegade small SUVs overseas, while PHEV powertrains are planned for the next Grand Cherokee large SUV and the Gladiator ute.
The move to plug-in hybrid systems reflects a company-wide shift towards electrification at Jeep.
The Wrangler 4xe pairs a 2.0-litre turbocharged four-cylinder petrol with two electric motors that produce a quite substantial 283kW of power and 637Nm of torque. 
Jeep says the Wrangler 4xe uses just 3.5L/100km in the selectable hybrid drive mode according to the more accurate WLTP testing criteria in combined driving conditions.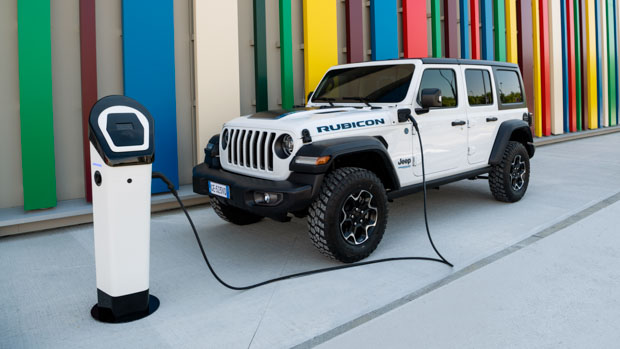 Once the hybrid battery is flat it can be recharged in less than three hours at a rate of up to 7.4kW,  either at home with a specialised wall box or at a public charging station. However, DC rapid charging is not available.
The Wrangler is currently offered in Australia exclusively with a 3.5-litre V6 petrol engine making 209kW/347Nm in both the two-door and four-door 'Unlimited' body styles.
Combined fuel consumption is about average for an off roader at 10.1 L/100km on the combined cycle, but Australians are increasingly pursuing hybrid vehicles for their fuel economy benefits.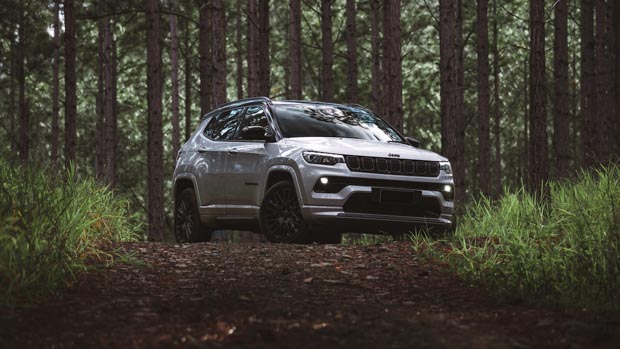 Last month, Kevin Flynn, the managing director of Jeep's parent company FCA Australia raised the possibility of bringing the Compass 4xe and other hybrids to Australia if the conditions were right.
"There are many factors that I think will influence electrification (in Australia) moving forward and I think the environment and the desire of buyers for those vehicles will be an indicator," he told Chasing Cars.
Mr Flynn noted the increasing demand for electric vehicles in neighbouring right-hand drive market New Zealand could increase Australia's chances. Demand for EVs in Australia has also doubled in less than a year, according to the latest figures.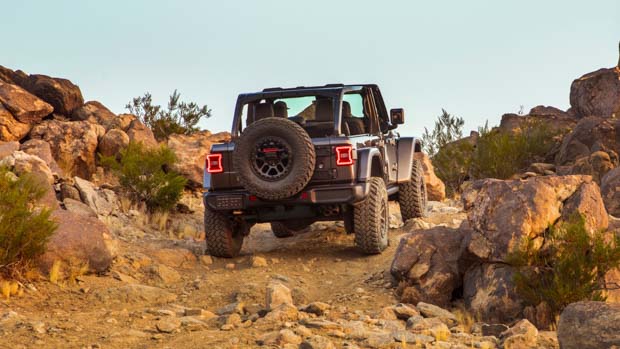 "I think we're in a good position and we're watching (the situation) like a hawk, and it would not surprise you to know that we have a team that is well focused on that project," he said.
Earlier this year, Jeep's parent company Stellantis announced it would invest $50 billion into electric vehicles across its 14-brand line-up to make electric vehicles more affordable and capable.
The group promised its new lineup of electric vehicles would make their way to Australia and current options were being considered but no specific brands or models were named.