Automotive giant Stellantis has outlined a €30 billion (AUD$49.9 billion) investment in electric vehicles across all 14 of its brands.
The conglomerate formed early this year is made up of brands such as Jeep, Dodge, Maserati, Peugeot, Citroën and Ram and contributes to a significant proportion of the global market.
Stellantis says it will first and foremost focus on making EVs affordable, aiming to make the total cost of ownership roughly equal to that of an internal combustion engine (ICE) car by 2026.
The wording suggests the upfront cost of an EV may remain higher than an ICE vehicle at that point, but when factoring in variables such as the higher fuel and servicing costs associated with combustion cars the figures will break even.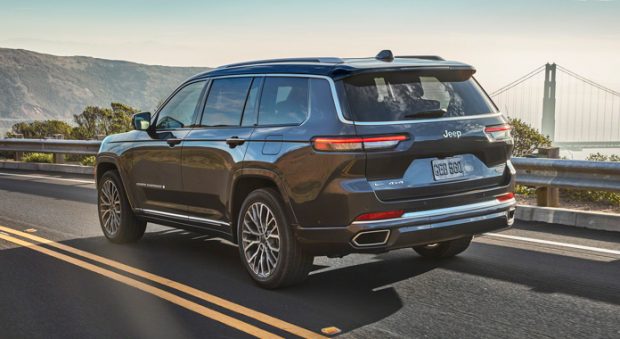 New dedicated electric platforms
All of the new electric vehicles that fall under Stellantis' umbrella will sit on one of four platforms with each featuring a different range capacity and purpose.
These include the STLA Small (up to 500km), STLA Medium (up to 700km), STLA Large (up to 800km) and STLA Frame (up to 800km).
The first three of these platforms are likely to underpin small to large size cars and SUVs while the latter will underpin traditional body-on frame full-size utes and SUVs.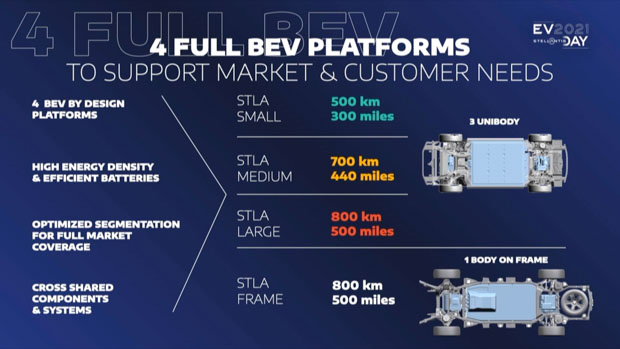 Each platform will be capable of charging at a rate of 32km per minute, a figure that takes into consideration the overall consumption of each vehicle instead of just pure charging speed.
Platforms will be mated to a choice of three electric drive modules (EDM) that include the motor, gearbox and inverter all in one.
Each EDM can be adapted for front, rear or all wheel drive setups and will even see service in plug-in hybrid vehicles.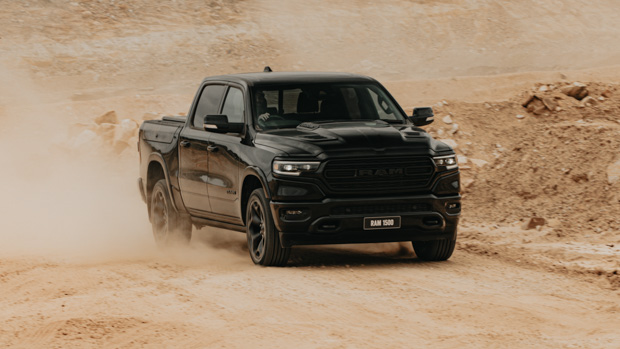 Outlining goals for the future
While Stellantis hasn't gone as far as to suggest a date when the internal combustion engine will be killed off entirely, it has set some ambitious targets.
By 2030, the conglomerate aims for 70 per cent of its sales in Europe and 40 per cent of sales in the United States to be made up of what the conglomerate calls "low-emission vehicles". Stellantis wasn't able to given an exact explanation of what is meant by this term in time for publication.
To assist in making EVs more affordable, the brand aims to reduce its battery pack costs by more than 40 per cent when comparing figures from 2020 to 2024, before dropping that value 20 per cent further by 2030.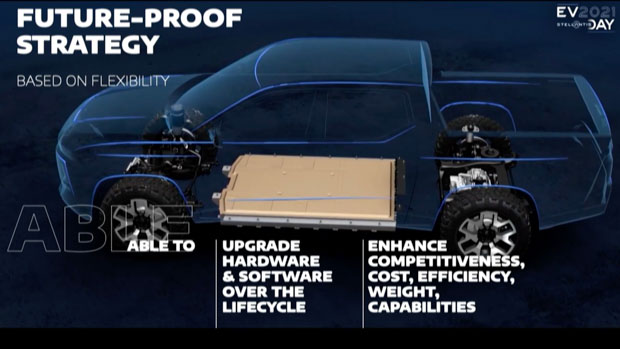 Building new technologies
To supply what will likely be hundreds of thousands of vehicles, Stellantis will source components from five factories in Europe and North America.
Through these factories aims to produce 130 gigawatt hours worth of batteries by 2025 and will double that to 260 gigawatt hours by 2030, following similar moves from Nissan this week.
Batteries will need to be built to fit a wide variety of uses and by 2024 will follow two main formulas, a high energy-density option and a nickel cobalt-free alternative as a more environmentally friendly alternative.
Current battery technology is being refined but one of the most promising breakthroughs in battery density and subsequently outright range is solid-state batteries.
Stellantis said by 2026 it will introduce the first "competitive" solid-state battery technology.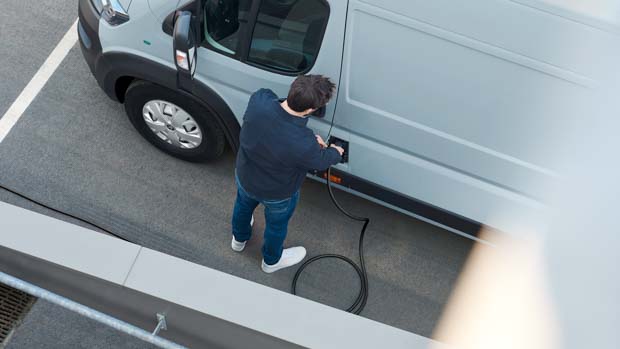 What's going to happen in Australia?
Which products will be selected to come to Australia is under the control of disparate companies. In Australia, unlike other markets, there are independent distributors for a number of Stellantis brands.
Tracie Stoltenburg, the director of corporate communications at Stellantis' local arm told Chasing Cars they were now evaluating which new vehicles would make it to Australia.
"We are very excited by the commitment and focus Stellantis is putting on electrification as well as developing the most capable and sustainable four-wheel-drive vehicles in the world," she said.
"We believe the demand and acceptance of electric vehicles will accelerate in Australia and New Zealand and we are currently looking at which products will work best for each country. We look forward to sharing our electrification plan in due course."