Nissan has announced a £1 billion (AUD$1.8 billion investment) into electric vehicles that includes a dedicated EV Hub and a plan to build a new all-electric small SUV.
The new SUV will sit on the CMF-EV platform that is shared between Renault–Nissan–Mitsubishi Alliance, and underpins other vehicles such as the incoming Nissan Ariya.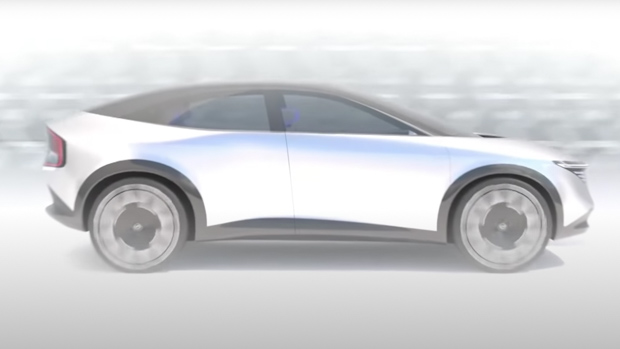 The Ariya, which looks to be a size larger than the latest foreshadowed SUV, claims a range of up to 610km and is available with a series of drivetrain options.
These include the ability to option two or all wheel drive and choose from two different battery sizes, and the Aryia reaps the same benefits as other EVs such as increased interior space thanks to the completely flat floor.
Nissan has yet to confirm the Ariya for the Australian market and we haven't seen any official specs for the unnamed electric small SUV but it's likely many of these features will carry over.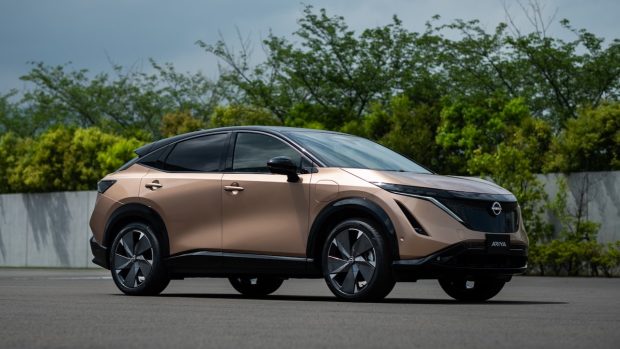 Images released in the latest presentation showed the unnamed SUV sporting a similar figure to the Ariya with large wheels and an aerodynamic body to increase efficiency and maximise range.
The rear of the car shows off a new tailight design that dominates a huge amount of the rear boot lid with what appears to be LED lights surrounding the edges of the element as a styling touch that is sure to catch the eye.
We'll hear more about the unnamed SUV in due time but Nissan has told us it will be built in its Sutherland factory in the UK and exported to the usual European countries that neighbour it.
With the UK a native right-hand-drive market, this could open the door for Australia to snag one of the latest offerings in the EV space but nothing has yet been confirmed.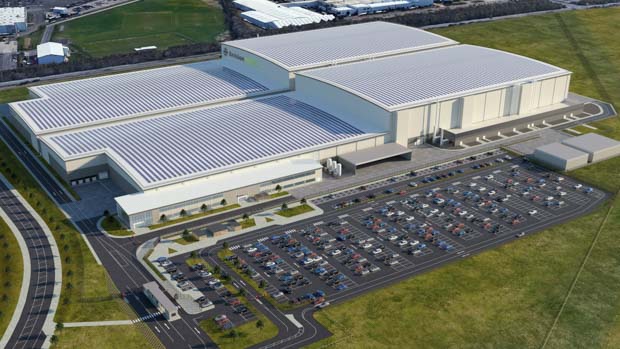 The intention to build a new EV SUV was announced as part of Nissan's new 'EV36Zero' venture that will also see the construction of a new battery plant focused on reducing the cost of construction and therefore buying an EV.
In order to reduce energy and production costs, the new plant will be based close to Nissan's Sutherland factory and built by its existing battery supplier Envision AESC.
The factory will be built with an initial capacity to produce 9GWh of batteries a year, an output that could expand to as much as 35GWh by 2030.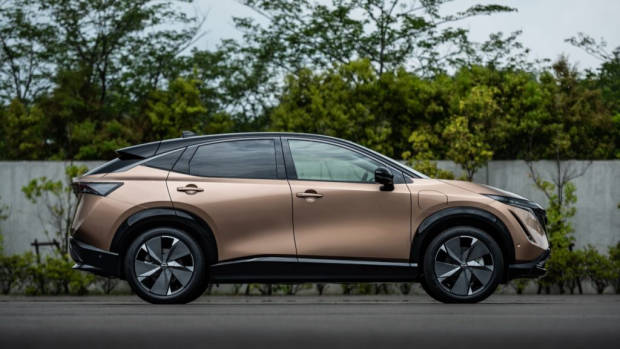 Nissan says the batteries themselves will feature a new design that will hold 30 per cent more energy that will give its vehicles more outright range.
As part of an all-encompassing approach to net emissions, from construction to the tailpipe – or rather the lack thereof, Nissan will also work with the local council to convert its factory to run entirely off 100 per cent renewable sources.
This will mainly be achieved through the use of solar and wind sources that will feed additional energy into a 1MW battery storage system made up of second-hand EV batteries, to ensure there is renewable power on tap around the clock.
Details will follow for the new EV SUV but with Nissan already happy to show off detailed designs of its new offering, further news likely won't be far away.