The 2016 Jeep Renegade is a good-looking mini-SUV – but when it launched last year with steep prices compared to its rivals, it was a tough sell.
In response to that feedback, Jeep have felled the Australian pricing of the Renegade by up to $3,000 – in the second price revision of the year for the model.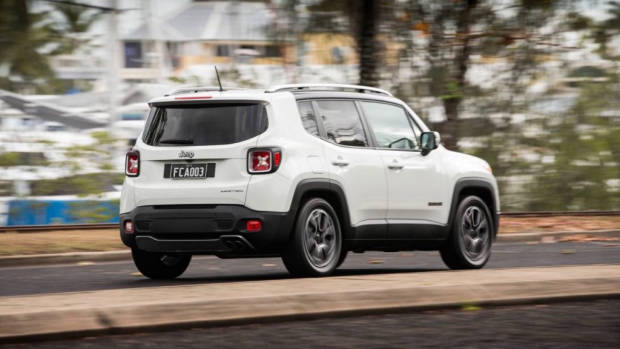 Specification levels don't move, despite changes to the price – the value proposition simply gets better.
The Renegade is split into a four-model range which now starts at $26,000 for a base model Sport manual (at launch, this was $29,500), and heads up to a Trailhawk flagship for $39,000 (at launch, $41,500).
In the middle, the Sport auto is now $28,000 (down $3,000); the Longitude is $32,000 (down $1,000); and the Limited is $35,000 (down $1,000).
We'll see whether the latest price rationalisation helps push buyers through the door in the coming months.
2016 Jeep Renegade: Australian price update
Renegade Sport manual: $26,000 (-$2,000)
Renegade Sport auto: $28,000 (-$3,000)
Renegade Longitude auto: $32,000 (-$1,000)
Renegade Limited auto: $35,000 (-$1,000)
Renegade Trailhawk auto: $39,000 (-$1,000)