One month ahead of its global debut, Hyundai Motor Group (HMG) have given us our first glimpse of the incoming Ioniq 5 midsize SUV that wears a sleek but futuristic new design.
Last year, HMG showed off the Hyundai 45 EV concept that was said to bear a strong resemblance to the Ioniq 5 but wore a more angular design than the production version shown here.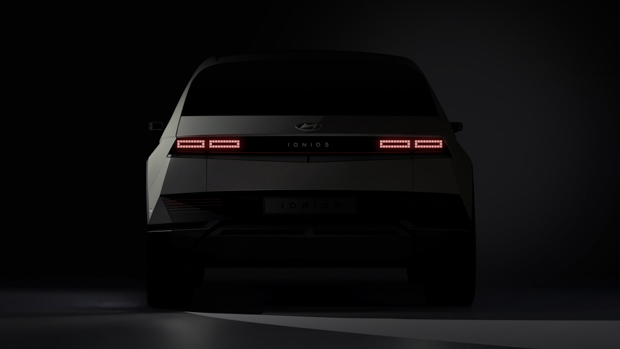 While the 2021 Ioniq 5 presents a slightly softer shape in production guise to the 45 concept, the design retains a sharp headlight and taillight design that utilise parametric pixels which are said to provide a more crisp appearance than LEDs.
The Ioniq 5 also wears a bonnet with a clamshell design that encompasses almost the entire front end. The fitment of one large panel instead of several smaller ones is an attempt to reduce the potential for misalignment of panel gaps during production.
A set of 20-inch wheels with an aerodynamic design have also been fitted to the Ioniq 5, with the entire car sitting closer to the ground than its SUV format may typically suggest.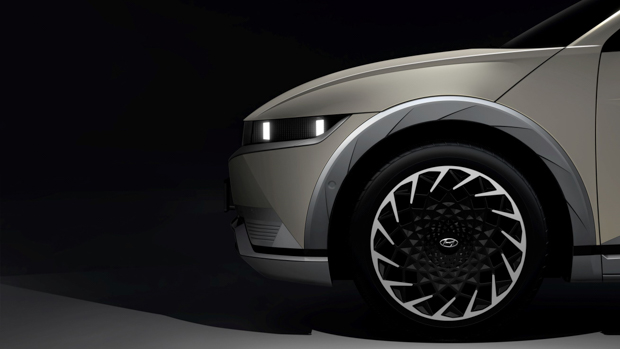 Chasing Cars understands that the Ioniq 5 will debut in Australia at some point in mid-2021 with official details to be confirmed at the global launch in February.
Guido Schenken, public relations senior manager at Hyundai Australia, told Chasing Cars a prototype of the Ioniq 5 was currently in Australia, with their local engineers helping to develop the global suspension tune on our rough roads.
Mr Schenken said it is not clear if Australia will receive its own specific suspension tune for the Ioniq 5.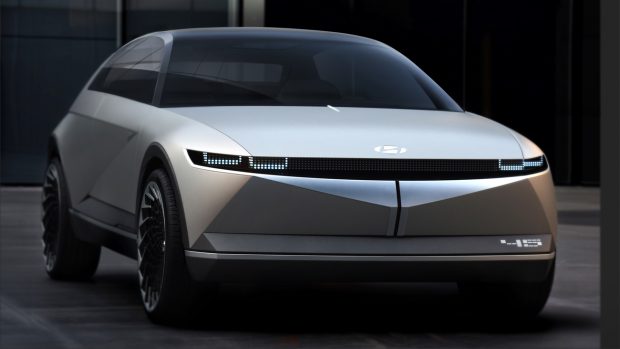 The Ioniq nameplate will transition from serving as the name of Hyundai's EV and hybrid sedan to its own EV-only brand. Ioniq will release its first car in the Ioniq 5, which will be followed by the Ioniq 6 sedan in 2022 and Ioniq 7 large SUV in 2024.
Mr Schenken said the Ioniq 5 was confirmed for Australia and Hyundai's local arm was '"very keen to bring every Ioniq to Australia".
The Ioniq 5 will be the first car to debut the bespoke EV platform known as E-GMP that HMG first announced last month and will underpin 23 new models before 2025.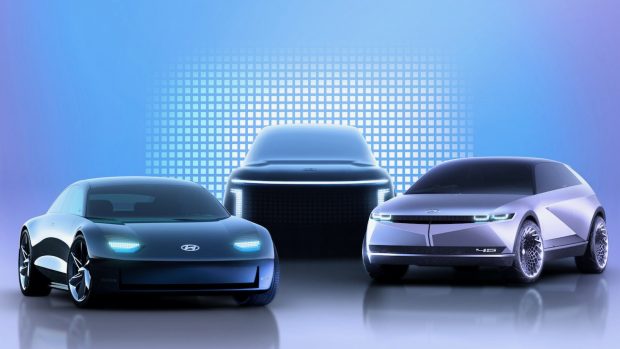 Hyundai released the teaser images alongside a series of short teaser videos showing campers using the Ioniq 5's battery system to power an electric oven, speaker system and treadmill.
The Ioniq 5 is fitted with a 110/220 volt outlet which is able to put out power at a rate of 3.5KW from a regular house outlet which is enough to power most appliances.
Last month Hyundai's Austrian arm released what is likely to be the official specification of the Ioniq 5 which will launch with a 'First Edition' equipped with a 58kWh battery putting out 450 kilometres of range according to the WLTP test cycle.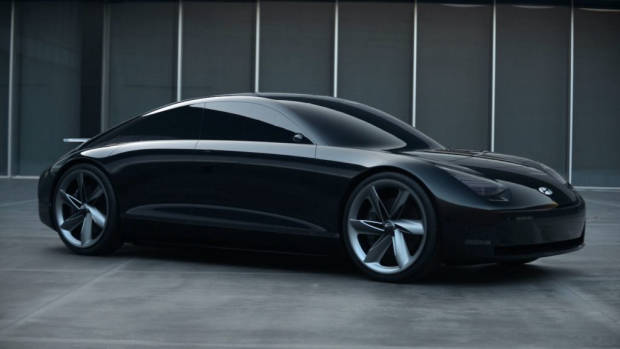 A larger 73kWh variant will be offered later in 2021 with the bigger battery said to appear on the higher trim levels with a range of 550 kilometres (WLTP).
The Ioniq 5 First Edition will be powered by twin electric motors with a combined 230kW of power, with a torque figure not stated. The midsize SUV will be able to accelerate from 0-100km/h in just 5.2 seconds, a time normally reserved for sports cars.