Things are getting fast. Very fast. Electric cars are not only becoming more common on Australian roads, but they too are becoming seriously rapid pieces of machinery – and not just in a straight line.
Hyundai has just pulled the covers off its latest performance product – the Hyundai Ioniq 5 N – a model that shares a platform with the already-on-sale Kia EV6 GT flagship.
But how do the two EV missiles look on paper, and more so, how do they compete on the spec sheet against Tesla's Model 3 Performance, which has held the crown as the everyday performance EV for years.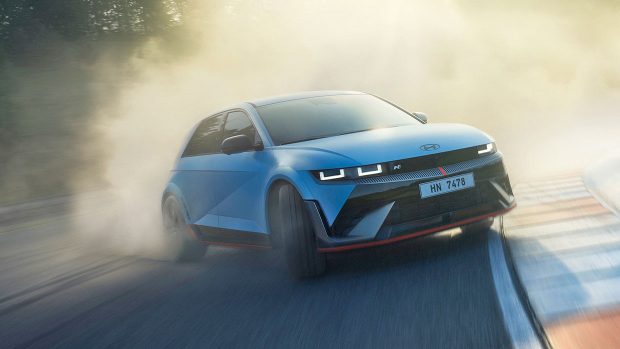 A true Chasing Cars comparison will have to wait until the Ioniq 5 N arrives on Australian shores but for now, let's see how they all stack up on paper.
Pricing and standard features detailed
The Hyundai Ioniq 5 N's pricing has not yet been revealed for Australia, however Chasing Cars estimates that it could cost just over $100,000 before on-road costs.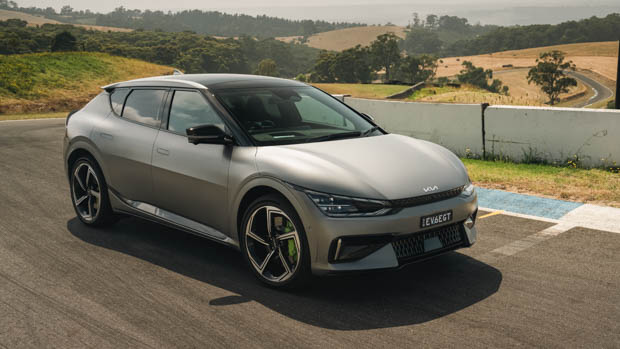 Kia's EV6 GT, meanwhile, is currently priced in Australia at $99,590 before on-road costs, making it the most expensive Kia sold in Australia – well, at least until the new EV9 electric SUV arrives.
Finally, the Tesla Model 3 Performance has seen its pricing go up and down recently, however, at the time of publishing, the Performance is priced much cheaper than the Korean offerings, priced at $83,400 before on-road costs.
Standard features across the range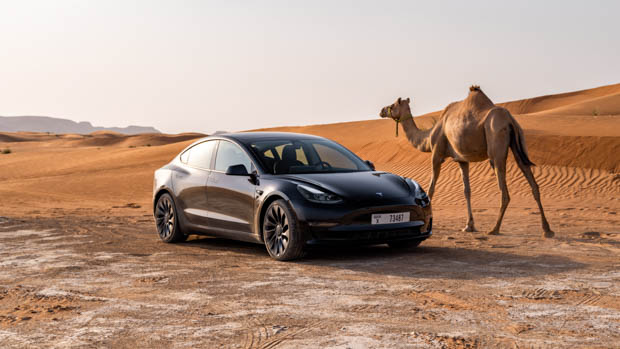 The Hyundai Ioniq 5 N will come fitted with 21-inch forged alloy wheels, Pirelli P-Zero tyres, four-piston front brake callipers, an electronic limited-slip differential and dual 12.3-inch screens.
The Kia EV6 has similarly constructed 21-inch machined alloy wheels but wears Michelin Pilot Sport 4S tyres, along with dual 12.3-inch displays, a 14-speaker Meridian sound system and GT bucket seats with artificial leather upholstery.
The Tesla Model 3 Performance uses smaller 20-inch alloy wheels, performance brakes, a carbon-fibre spoiler, a 15-inch portrait touchscreen, alloy pedals and a track mode, which includes increased powertrain cooling and regenerative braking for long track sessions.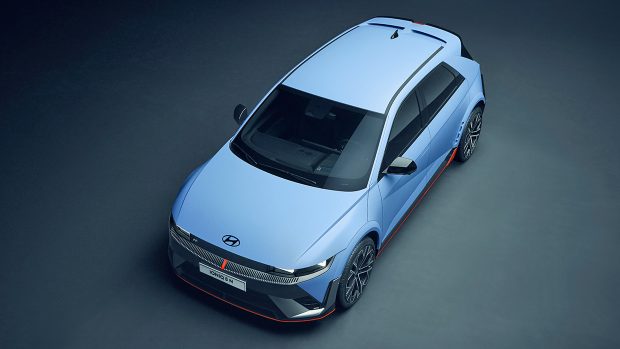 Electric powertrains compared
Starting with the Hyundai Ioniq 5 N, the most potent Hyundai performance car to be produced, features a dual-motor electric setup that produces a grand total of 447kW/740Nm, with these figures boosted even further to 478kW/770Nm with Hyundai's N Grin Boost (overboost) function activated.
The Ioniq 5 N is powered by an enlarged 84kWh battery pack, with its WLTP range yet to be confirmed.
Over at Kia, the EV6 GT may sit on the same E-GMP platform as the Ioniq 5 N, but it produces less power and torque than the new Hyundai, sitting at 430kW/740Nm. Dual electric motors push the Kia along, however no electric overboost function is available for the EV6 GT.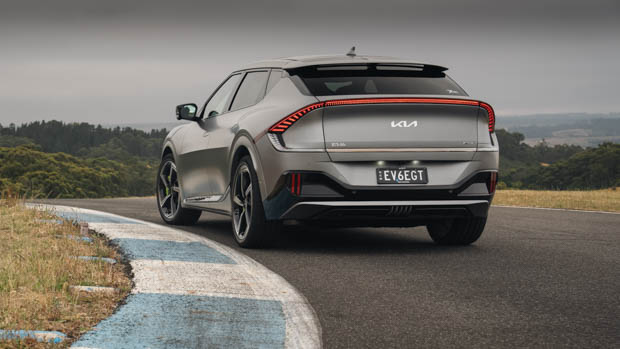 The EV6 GT uses a smaller battery pack than the Ioniq 5 N which is 77.4kWh in capacity (74kWh usable). Kia claims an all-electric range of 424km.
Tesla's Model 3 Performance is certainly much more down on power than the South Korean heavyweights, using a dual-motor setup to deliver outputs of 393kW/660Nm.
The Performance uses a 78.1kWh battery pack, of which 75kWh is usable. Tesla claims a total battery range of 547km (WLTP).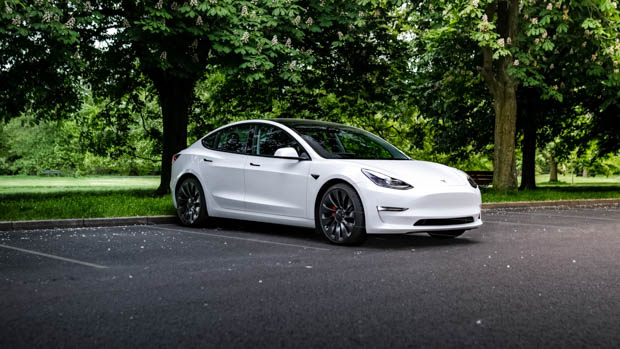 How do they all stack up, then? It's hard to go by the Hyundai Ioniq 5 N with its ballistic outputs, however the Kia EV6 GT might just be the sweet spot.
After all, is 478kW of power too much for the road, anyway?
The raw performance numbers
The new Ioniq 5 N is said to be capable of achieving the 0-100km/h sprint in just 3.4 seconds, making it roughly as quick in a straight line as an Audi R8 V10. Hyundai claims that its new Ioniq 5 N can achieve a top speed of 258km/h.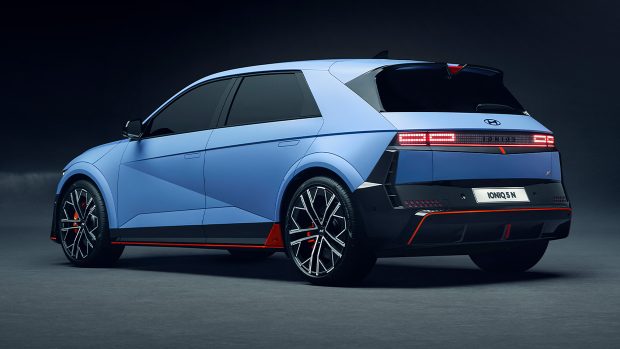 Kia says that its EV6 GT can sprint to 100km/h from rest in approximately 3.5 seconds, making it a touch slower than the Ioniq 5 N but only just. Top speed is slightly higher than the Hyundai, claimed to be 260km/h.
We know that Tesla's acceleration claims factor in a 'one foot' roll-out figure, however on its Australian website, the claim is 3.3 seconds to 100km/h.
Top speed is stated at 261km/h, besting the figure of the Kia and Hyundai, but really all three are about even in this regard.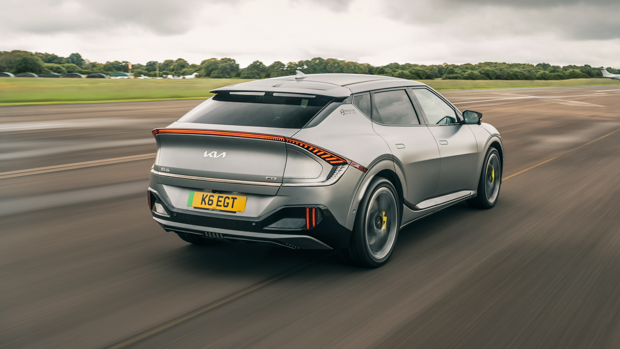 The spec verdict
Which one of these EV missiles look the best on paper?
It's hard to say, however we can acknowledge the time and effort that Hyundai has put into the Ioniq 5 N to make it the very best N car possible as the brand has emphasised they didn't just make it fast in a straight line, but around corners too.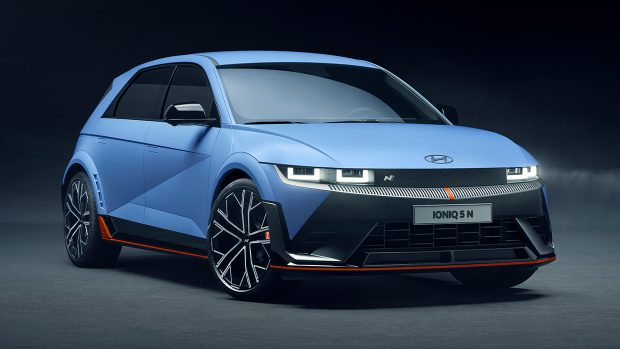 From better tuning and cooling for the track to a bigger battery and enhanced brakes, the Ioniq 5 N would be our pick on the spec sheet as the ultimate EV track weapon.
The Kia EV6 GT and Tesla Model 3 Performance would, of course, be fun, too, and you'll probably be able to get one a lot quicker given that they are already on sale but the Ioniq 5 N takes the win today.