The 2022 Ford Ranger ute in T6.2 guise will commence production in Rayong, Thailand in May 2022 – foreshadowing an Australian release date slated to occur in August at the latest, but a July arrival is probably more likely.
Unlike the last generation, which was built in a number of global facilities, every T6.2 Ranger will be produced in Thailand – which results in quicker deliveries for Australian buyers than some other global ute customers.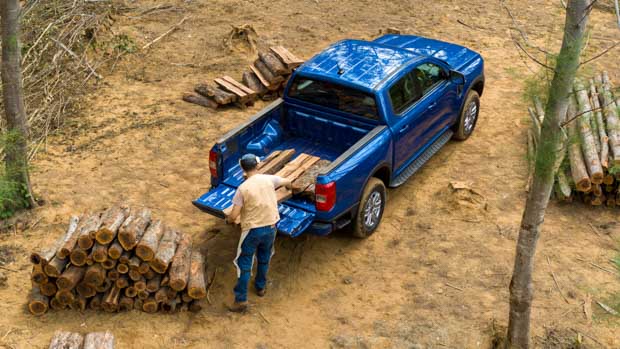 Speaking at the reveal of the high-performance Ranger Raptor, a spokesperson for Ford Australia told Chasing Cars that the production changeover from the T6.1 to T6.2 Ranger would take place over March and April in order for full production to commence.
Later, production of the 2023 Ford Everest will kick off in May 2022, ahead of what we expect to be an August or September release date for the wagon-bodied cousin of the Ranger ute.
Read more about these changes in separate articles by Chasing Cars which dive into the nitty gritty on the new-generation Ranger.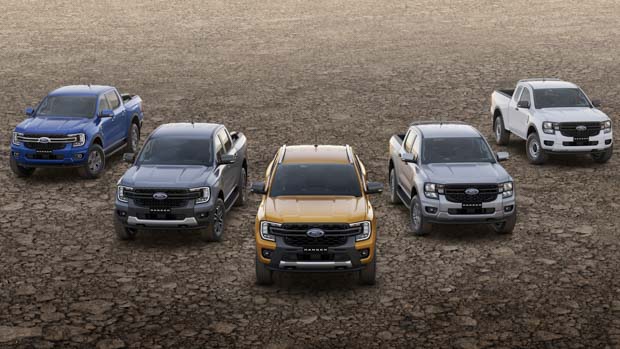 While exact pricing and specification is yet to be confirmed Ford is excited to launch a familiar arsenal of Rangers in single-cab, extended cab, and dual cab body styles matched with either a ute-style tub or aluminium tray.
Ford is expected to offer the Ranger line-up in XL, XLS, XLT and Wildtrak trims alongside the high-performance Raptor variant that has already been locked in for Australia.
The highly-anticipated T6.2 Ranger will increase the level of performance on offer with the availability of a 3.0-litre turbo-diesel V6 option with expected outputs of 190kW and 600Nm, paired with a 10-speed automatic and full-time four-wheel-drive.
Designers have also heavily updated the interior of the Ranger which now features modern amenities such as 12-inch portrait touchscreen with wireless Apple CarPlay and Android Auto.
Ford has also worked to make the Ranger more usable every day by introducing a raft of safety, practicality and off-road upgrades.