Ford Australia has provided further insight into the development process of its new-generation Ranger ute – a vehicle that is expected to be fully unveiled before the calendar hits 2022.
In the third teaser released by Ford Australia to date, the Ranger's chief program engineer John Willems delves into the local development process that began with extensive computer simulations by the Ranger's Melbourne-based engineering teams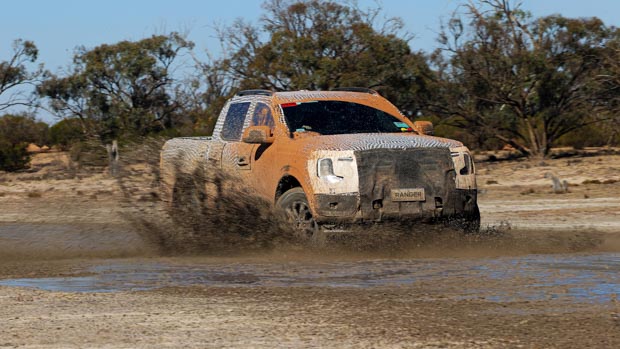 Pre-production prototypes were then put through extreme real-world testing environments, clocking up around 10,000km in deserts that included both Australia and the Middle East.
As we've seen in previous videos, Ford has been hammering home new Ranger's off-road testing, racking up around 625,000km off the bitumen with the new-gen model being punished to the max.
"Computer simulations have helped us speed up development, while lab testing has helped us refine and test specific components – but there really is no replacement for real-world testing to really see how it stands up to years of customer use," Mr Willems said.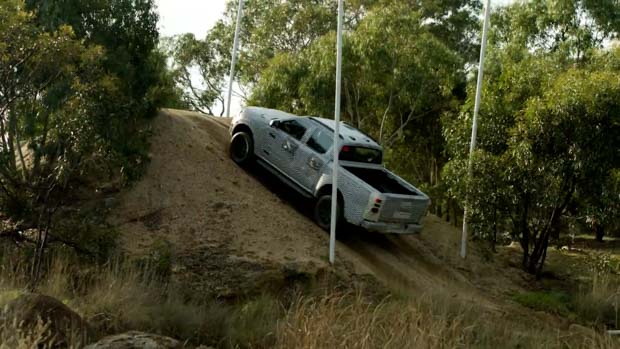 Perhaps the most brutal test we see the Ranger undergo is on the 'squeak and rattle' rig at Ford's R&D centre in Geelong, Victoria, that shakes the ute for test cycles that are repeated '24/7', according to Ford.
Ford has also provided more footage of cold-weather testing in North America and New Zealand, where the Ranger is seen drifting across the ice before we get a quick peek of the engine.
The engine in question appears to be an in-line four-cylinder, hinting that the Ranger will carry over the twin-turbo diesel 2.0-litre in its current form, 157kW of power and 500Nm of torque.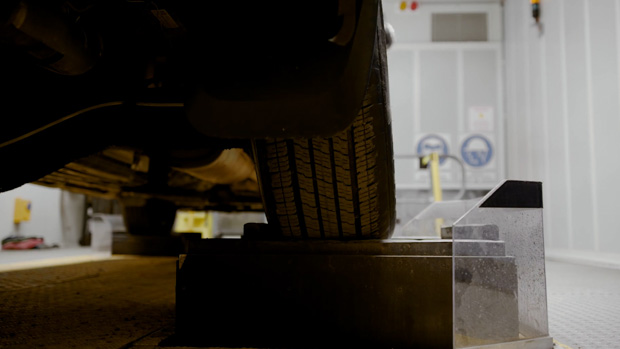 "We test the engine and vehicle dynamics in conditions that deliberately exaggerate ice, snow, and extreme cold temperatures for attributes such as vehicle stability control in these environments," Mr Willems said.
Of course, none of this is a guarantee that Ford will maintain the product quality enjoyed by the current T6-generation PXIII Ranger, but it does show that the company is taking the development of its seriously popular ute, well, seriously.
This should come as no surprise considering the Ranger's success in Australia, matched with the fact that it will be sold in over 180 markets with wildly different climates.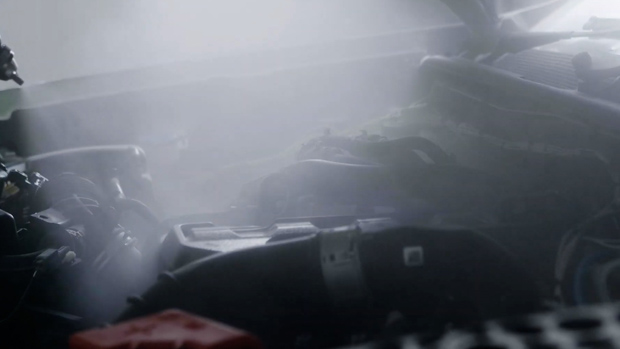 While the latest teaser is insightful, it is now the third teaser we've seen from Ford Australia who is clearly capitalising on the attention attracted by its best-selling ute – and is yet to even announce the date of a full reveal.
It's a long-form strategy that began locally with the BA Falcon back in 2002, where Ford trickled-out engineering information in the days well before social media hype.
What do we know about the new Ranger?
While today's video showcases the Ranger wrapped in full camouflage, we already have a good idea of what it will look like thanks to spy shots snapped in Thailand and Ford's own images of the ute in light camouflage.
The new-gen Ranger, dubbed T6.2 by those in the know, is expected to be an extensive update but not an all-new model. However, considerable effort is being spent on improving ride comfort, interior quality and dynamic capability.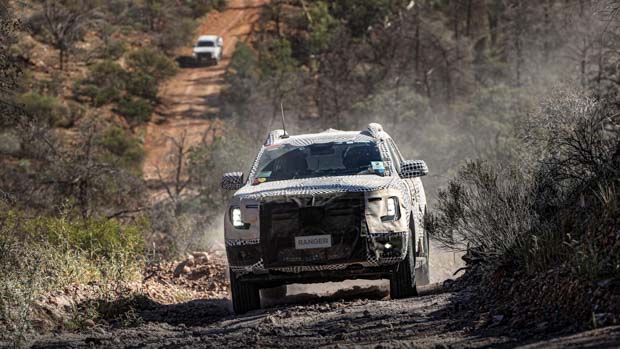 In order to increase performance, Ford will likely offer a V6 engine in the new Ranger at some stage, with the 3.0-litre 'Powerstroke' turbo-diesel V6 from the F-150 full-size ute and 2.7-litre twin-turbo petrol V6 from the smaller Bronco SUV presenting as likely candidates.
Ford's partnership with Volkswagen also provides further weight to this claim, as the German manufacturer made it clear earlier this year that Amarok would not lose its identity as a result of the collaboration, of which its superb 3.0-litre turbo-diesel V6 played a large part thanks to its considerable grunt and impressive refinement.
Current signs point to an official unveiling of the new Ranger before Christmas, with a subsequent on-sale date expected early in 2022.