Ford chief executive officer Jim Farley has announced the Bronco 4WD will be getting a high-performance Raptor version in 2022.
The Bronco is the third Ford product to receive the Raptor treatment after the F-150 full-size ute launched the concept in 2010 with the smaller Ranger following suit – with Australian development – in 2019.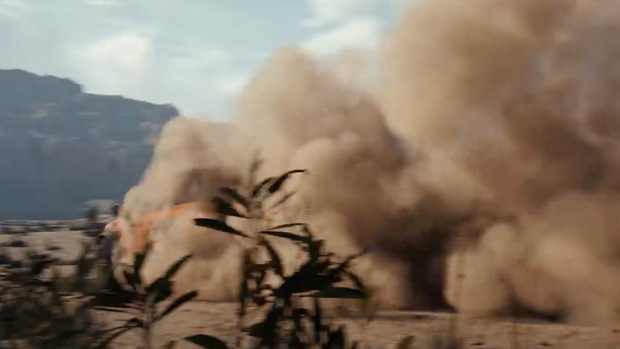 Mr Farley was brief in his description but straight to the point, writing "hang onto your butts" in a post on Twitter overnight.
The accompanying teaser video showed the Bronco Raptor wearing a new grille with marker lights dotted across the front and with the same 'Code Orange' paint borrowed from the F-150 Raptor.
Details are scant about the 2022 Bronco Raptor but a teaser image released earlier this month by Ford shows a heavily camouflaged Bronco in full flight and gives us cues to its modifications.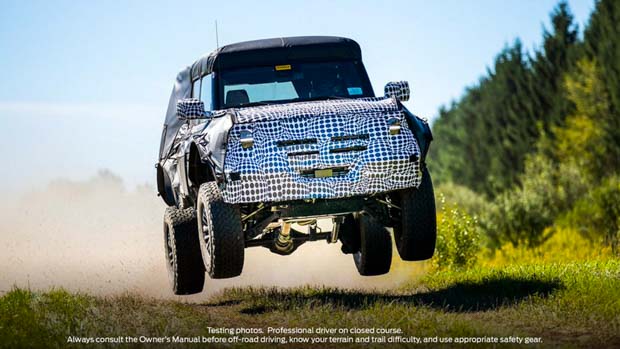 The image shows the Bronco sporting large wheel arches and long suspension travel, hinting at bespoke Fox shocks similar to those worn by the F-150 and Ranger Raptor.
Naturally, we can expect chunkier tyres and underbody protection, with the Raptor vehicles usually focusing more on smashing through sand dunes rather than slowly crawling through a narrow creek.
While the Bronco does share an evolved version of the platform underpinning the Ranger Raptor we can expect it to be significantly faster, with the SUV most likely armed with a twin-turbo V6 of some kind.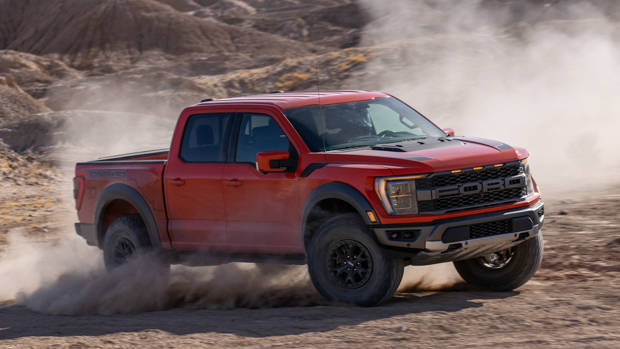 The Bronco's current top-spec 2.7-litre V6 petrol is nothing to sneeze at, producing 231kW of power and 542Nm of torque but in a dedicated performance vehicle, Ford would need to turn up the wick to around 300kW/600Nm.
Another option could be to use the larger 3.5-litre twin-turbo V6 engine from the F-150 Raptor, that produces a ballistic 336kW of power and 692Nm of torque.
The Bronco remains off the table for Australia so we are unlikely to see the new Raptor come to Australia but a Melbourne-based importer has previously announced they were important and converting the SUV to right hand drive for those who are willing to cough up the cash required.