In 2020, we learned that Australian buyers would tragically miss out on a chance to buy the new Ford Bronco – at least officially.
That didn't put local demand for Ford's new true off-road wagon to bed, though – and now an Australian business has a process underway to import and perform an aftermarket conversion on the Bronco for Australia.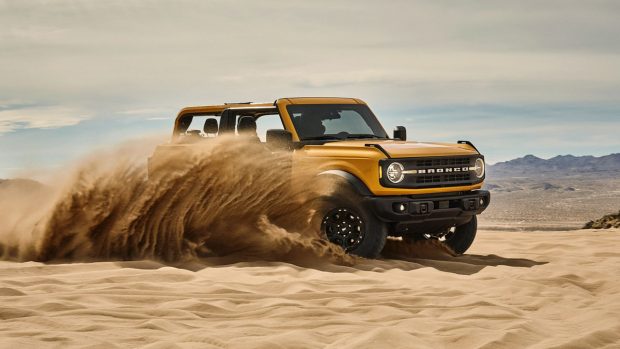 Melbourne-based Crossover Car Conversions has announced it will be bringing the Bronco 4×4 to Australia and converting them to right-hand-drive.
Owner Craig Dean told Chasing Cars he had received multiple expressions of interest for the Bronco in both the two and four-door form factor, but noted it was very early days.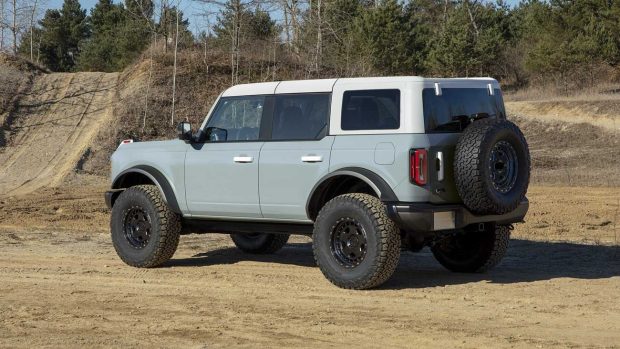 The 2021 Ford Bronco is the sixth generation of the iconic 4×4 that has been on sale intermittently in the United States since the 1960s, where it gained a reputation for its sheer off-road capability and practicality.
Making a grand return after a 20-year hiatus in the American market, the new Bronco continues to be aimed squarely at the off-roading enthusiast market and sports features like a removable roof and removable doors – squaring up directly with the Jeep Wrangler.
While the 2021 Bronco is set to go on sale in the U.S. at the end of this year, Ford Australia confirmed to Chasing Cars that the Bronco would only be built at Ford of America's Wayne, Michigan factory as a left-hand-drive vehicle.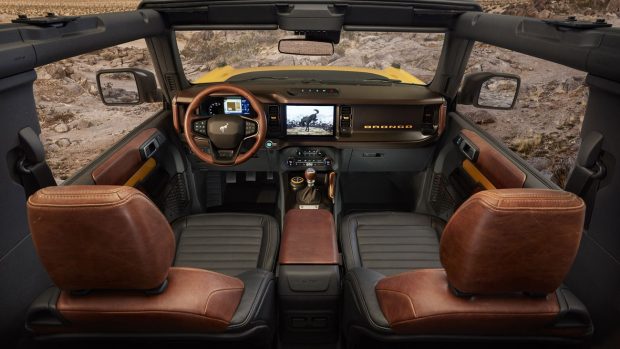 Neil McDonald, product communications manager at Ford Australia, told Chasing Cars the Bronco was specifically designed for the left-hand-drive North American market and the decision to forgo the Bronco was not about supply issues.
"Our off-road focus continues to be on the Ranger and Everest, which have established themselves as among the most capable off-road vehicles available in Australia," Mr McDonald said. 
"[The Ranger and Everest] were Australian locally-designed and developed, and our customers value their genuine off-road capability via technically advanced 4×4 systems, advanced driver assist technology – such as trailer sway control, switchable 4×4 modes on the fly – in addition to strong towing and load-carrying capacities."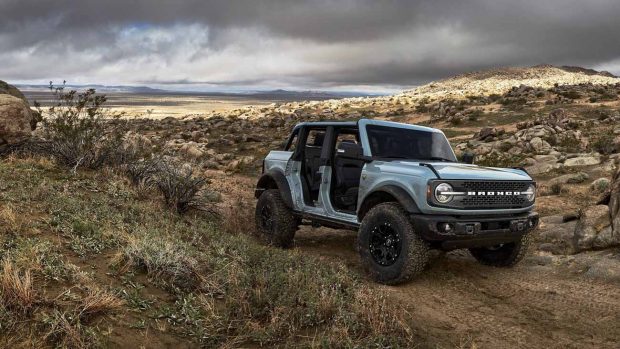 A decision to totally rule out the Bronco was not a foregone conclusion, though, as the new 4×4 wagon shares some of its platform with the Ranger ute. The Australian-developed Ranger was recently introduced to the North American market. Like the new Bronco, the Ranger is also assembled at Ford's Wayne, Michigan plant.
True off-road vehicles continue to find plenty of success in Australia, with the Toyota Landcruiser 200 Series still selling strongly despite being 14 years old. Suzuki is so inundated with requests for the Jimny that customers face a waiting list that stretches for fourteen months, way into 2022 – all of which makes Ford's decision somewhat surprising. 
However, the import and conversion solution mooted by Melbourne's Crossover Car Conversions will provide a pathway for well-heeled buyers with a special interest in the new Bronco.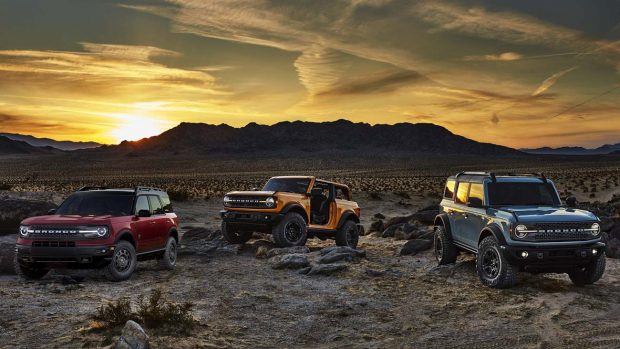 As with any aftermarket conversion, there will be a substantial cost involved. In the United States, the Bronco is priced between USD$28,500 and USD$57,410 – that's about AUD$38,000 to $76,000 at the time of writing. However, Mr Dean said the American prices represented a fraction of what Australian buyers would likely pay – partially because of dealer mark-ups above the retail prices.
"The problem you have with America is the prices are overinflated by the dealers so you can't buy them cheap, so they end up being so expensive just like a Shelby is right now and you have a limited amount of people that will buy them at the inflated prices," he said.
"The price [demanded by dealers] will always be $10,000 to $15,000 over, maybe even $20,000 over the MSRP because of the demand over there. For example, if you want to buy a Shelby today, you pay anywhere from $10,000 to $30,000 over [the retail price]."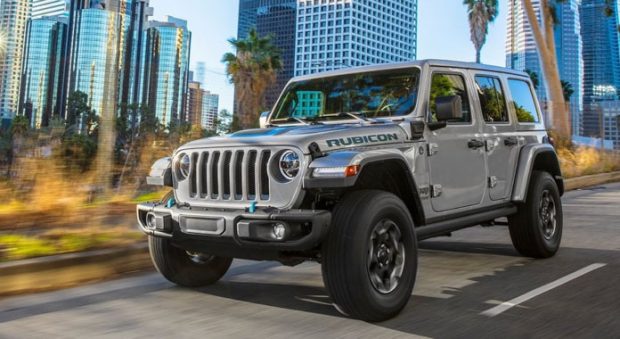 That all adds up to a price well in excess of AUD$100,000 by the time a Bronco is purchased at mark-up from an American dealer, shipped and imported to Australia, and converted to right-hand-drive by a specialist like Dean's Crossover Car Conversions.
Built on the same T6 ladder frame chassis as the Ford Ranger, the Bronco is available as either a two- or four-door, and can be equipped in the American market with up to 35-inch tyres designed to carve through snow or mud.
A choice of seven Bronco grades are available in the US: base, Big Bend, Black Diamond, Outer Banks, Badlands, Wildtrak, and a limited-run Bronco First Edition created for the car's delayed launch in the United States, which was pushed back to late 2021.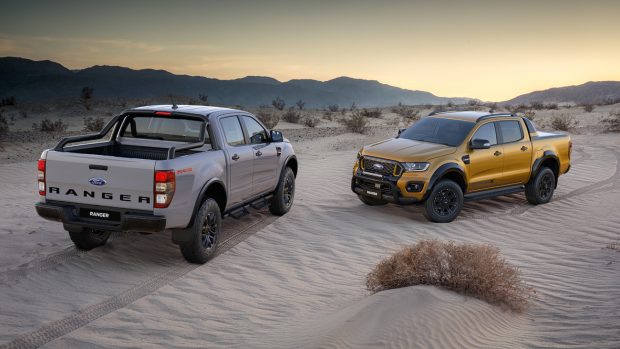 Additional off-road capability can be added in with the Sasquatch package, which adds the aforementioned 35-inch tyres, as well as 17-inch Beadlock wheels, front and rear locking differentials, a 4.7:1 final drive ratio, Blistein monotube shock absorbers and shorter fender flares.
Bronco buyers are also able to choose between a 2.3-litre turbocharged four-cylinder engine making 202kW/420Nm or a 2.7-litre twin-turbo V6 putting out 231kW/542Nm.
The less powerful 2.3-litre four-cylinder can be optioned with either a seven-speed manual or a 10-speed automatic, while the larger-capacity V6 is restricted to the automatic.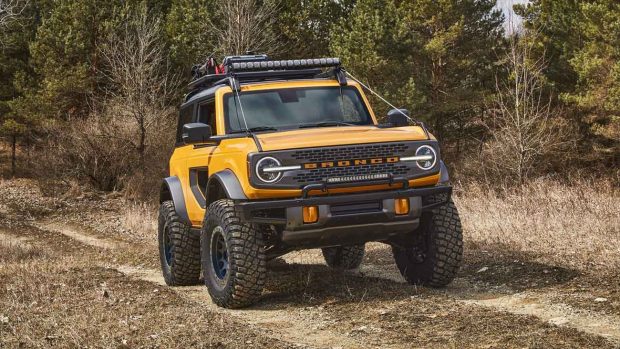 Ford has given the Bronco 294mm of ground clearance, as well as the choice of either a part-time or more advanced full-time four-wheel-drive set up offered depending on the grade. 
Taking the fight directly to Jeep; Ford also claims the Bronco has the best in class departure and break over angles at 37.2 and 29 degrees respectively, with an approach angle rated at 43.2 degrees. 
Crossover Car Conversions said it's too early to confirm when the first round of Broncos will make their way into customer's hands but people can register their interest online.