The 2022 Ford Bronco Raptor has been teased in camouflage yet again with the most revealing pictures yet showcasing a muscular design with visible performance upgrades.
The official images released exclusively by enthusiast website Bronco Nation captured the Bronco Raptor hard at work in a mud pit while showing off its new look.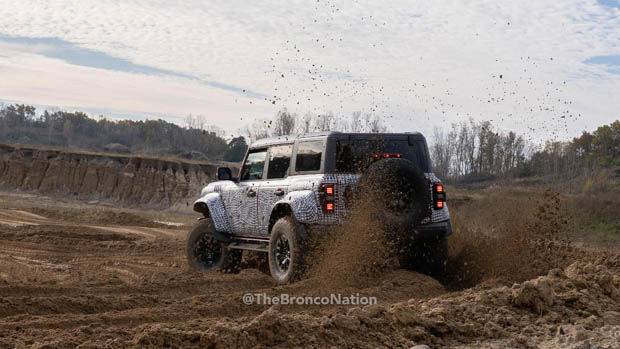 Set for release in the US next year, the Bronco is the latest in a growing line-up of off-road 'Raptor' vehicles that also includes the F-150 full-sized ute and Australian-developed Ranger.
The first thing that catches the eye when looking at the Bronco Raptor is the giant wheel arch extensions that protrude outward from the bodywork. 
And they exist for good reason, as the Bronco Raptor will be available with huge 37-inch mud terrain tyres, however 35-inch tyres will likely be standard.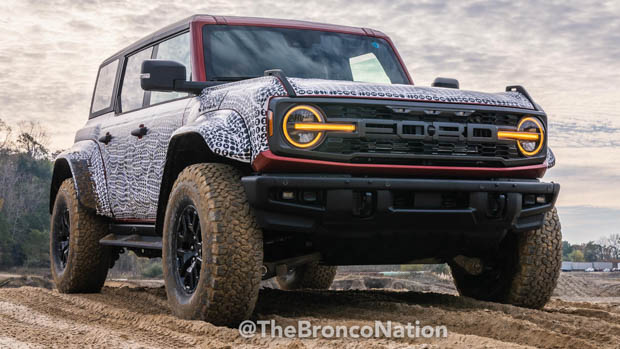 Other exterior features include a Ford script grille, amber headlights, skid plates and darker tail lights.
The Bronco Raptor will also come equipped with Fox twin-tube bypass shock absorbers, similar to those found on the Australian market Ranger Raptor.
Ford is yet to reveal what engine will power the flagship Bronco model, but the Raptor is unlikely to be equipped with a 5.0-litre V8 like that found in the limited-edition Bronco DR.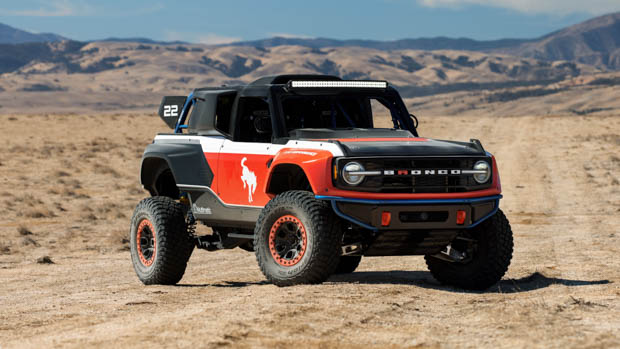 Instead, reports point to a higher powered version of Ford's 3.0-litre twin-turbo Ecoboost V6 petrol engine. With the 298kW Ecoboost V6 from the Ford Explorer ST large SUV shaping up as a likely choice. 
Sadly the Bronco and its high-performance Raptor variant, won't be coming to Australia, with Ford Australia pointing to the new-generation Everest large SUV as our 4×4 alternative. 
More information on the Ford Bronco Raptor will be released closer to its official release next year.