The Ford Ranger Raptor ute has been widely praised in Australia for its off-road ability largely due to its heavy-duty Fox suspension, lifted ride height, enlarged tyres and substantially widened body.
But with only a two-litre diesel engine on the cards … there was something missing.
Enter Killa Kustom, a conversion shop based in Queensland, who specialise in making 4x4s into serious pieces of machinery.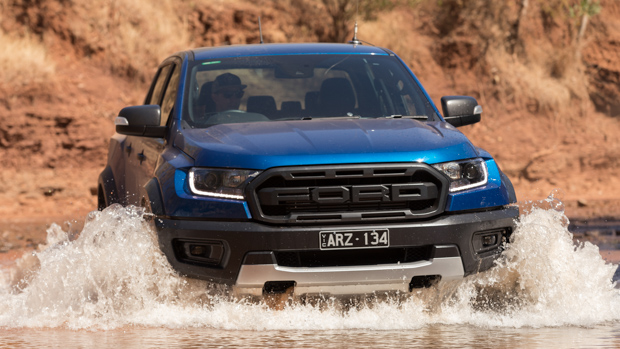 They've been known for building Holden Colorados fitted with Chevrolet LS V8 engines and nicknaming them the 'Killarado' which is rather fitting considering what lies under the bonnet.
Bringing V8 utes back to Australia
When talking with 4×4 Australia, founder Steven Kidley said that there was definitely an untapped market for V8 utes.
"There was a lot of social media interest around rumours that Ford was building a V8 Raptor Ranger. We saw that and when Ford said they weren't going to do it, we put things in motion," he said.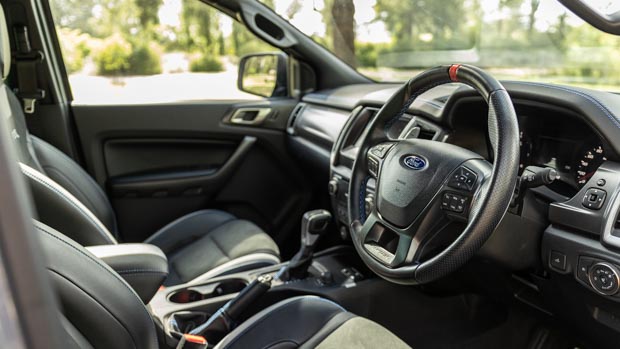 In early 2020, there were rumours circulating that Premcar – a company known for developing high performance Falcons of the past – were building a V8 Raptor, but things were put on hold several months later due to 'financial restrictions'.
So Killa Kustom had no choice but to fill the void in the market, and so the RAPTR8 was born.
It took a year for the team at KK to get the Raptor production ready but now the team is taking orders for people to convert their own Raptors to be V8 powered.
There are certainly V8 utes on the market already, but as with the Chevrolet Silverado and Dodge RAM, they are much larger and less likely to be used off-road – which is where the RAPTR8 comes in with its mid-size ute credentials.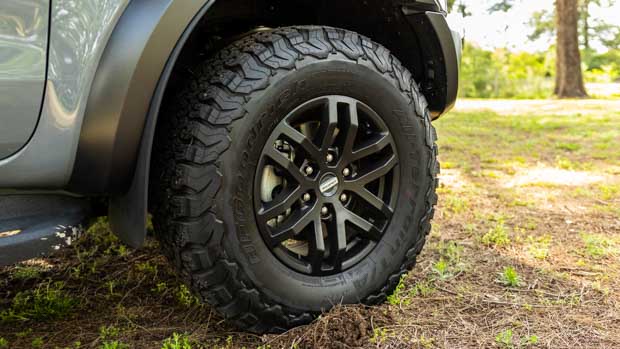 What is the cost of a Raptor V8 conversion and what do you get?
First up, you'll need to bring your own Ford Ranger Raptor along.
Then it's a matter of shelling out $56,000 to Killa Kustom, drive in, drive out, and you'll get your ute back with some serious firepower under the bonnet.
The conversion includes a brand-new 5.0-litre petrol V8 Coyote crate engine, a PWR cooling system, full custom exhaust system and a new air conditioning system.
The total cost of buying a new Ranger Raptor and putting it through the Killa Kustom V8 conversion process would set you back about $145,000.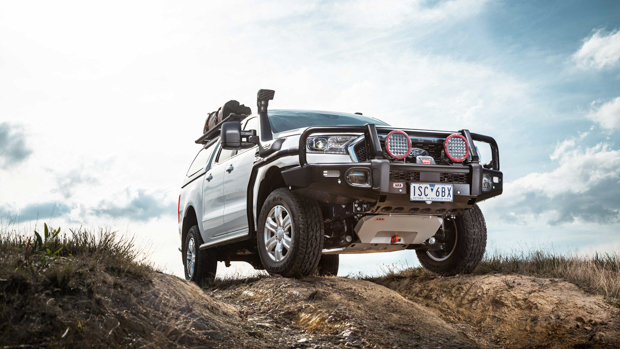 The naturally aspirated V8 powertrain produces 345kW of power and 570Nm of torque, which is a decent increase from the 157kW/500Nm made by a 'standard' 2.0-litre diesel Ranger Raptor.
Fitting the V8 into the Raptor was no easy task due to its tall DOHC layout. A new sump was made to fit the V8 lower into the engine bay and custom headers and exhaust were fabricated to make sure everything tucked in smoothly.
The 10-speed automatic transmission remains, however it has been upgraded with Mustang internals.
You might think the rest of the car has been overhauled, too, but in fact the majority of the car remains standard.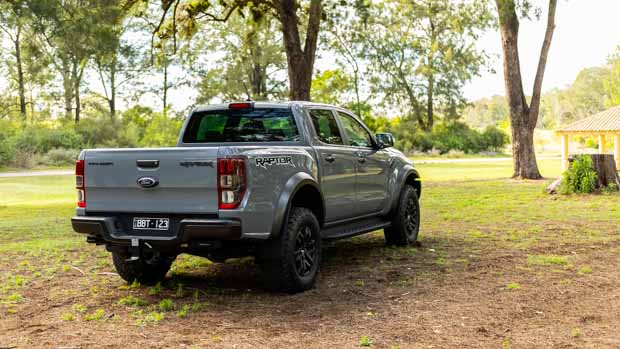 The already brilliant Ford Performance/ Fox suspension has been left as it was from the factory, with a slight change in lift to the front end.
A big brake upgrade from Pedders has been installed to help keep the quicker Raptor at bay and a front bar and underbody protection tops off the styling points.
The conversion takes roughly two to four weeks to complete, but is currently only approved in Queensland. Engineering approval in all states is expected soon.
There is more to come though, with a new version fitted with a Roush supercharger kit likely to make 500kW of power.