The production version of the 2021 BMW i4 has been revealed at the marque's annual conference overnight with a WLTP-tested range of 590km.
With such a high range figure, the i4 will no doubt be pitted against rivals such as the Tesla Model 3 which has up to 580km (WLTP) of range and even its big brother the Model S with the incoming Plaid+ claiming up to 837km on a single charge.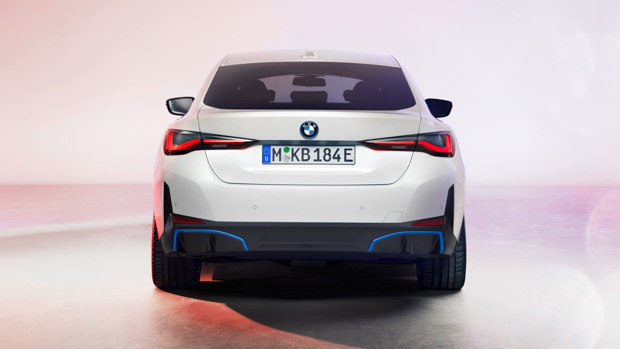 The i4 essentially functions as the electric 3 Series of the range, with the production version cutting a far more conservative figure than the concept released last year – bar the controversial grille which is seen on the current 4 Series, M3 and M4.
BMW has kept the electric blue strip that runs along the side and surrounds the grille edges, the wheels also resemble that of the concept with a more simple design.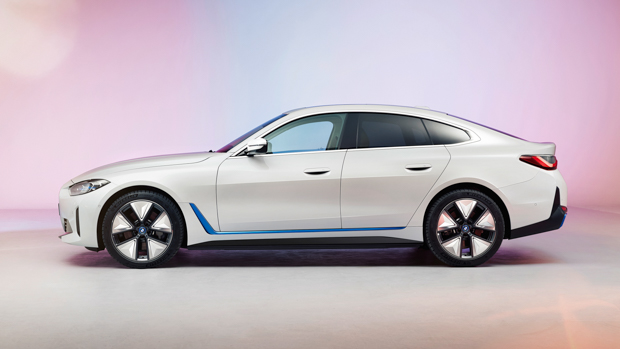 Interior pictures of the i4 have yet to be released but we can expect that it too will be far more toned down but the cabin will likely keep a strong emphasis on technology.
Similar to previous reports, BMW has confirmed the i4 will be sold in multiple grades with a power output of up to 390kW and can accelerate from 0 to 100km/h in around four seconds. With a hotted-up M Performance model said to be apart of the lineup.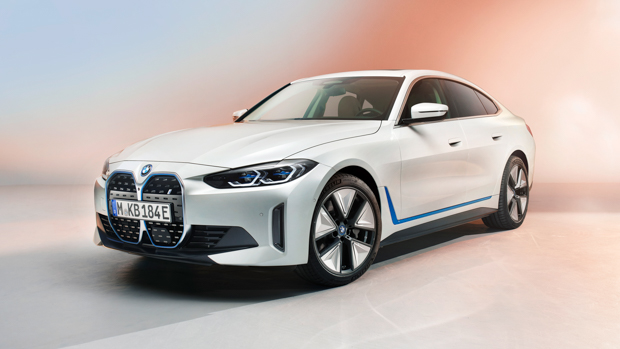 The i4 is just one in a wave of mainstream electric vehicles coming out of BMW at pace, with the iX3 midsize SUV and iX large SUV all set to join the i3 hatchback in Australian showrooms in the near future.
BMW says it will release more details about the i4 in the coming weeks.