BMW's fully-electric four-door Gran Coupe is getting a more attainable variant and it could be destined for Australia.
The new entry-level model, the i4 eDrive35, will be an electric coupe with 210KW of power and 400Nm of torque and in traditional BMW fashion, will be rear-wheel-drive only.
BMW claims this new variant will be able to accelerate to 100km/h from a standstill in six seconds and will have a WLTP range claim of 490km. The 60kWh battery pack will be able to charge from 10-80 percent in 32 minutes when using its maximum 180kW DC fast-charging capabilities.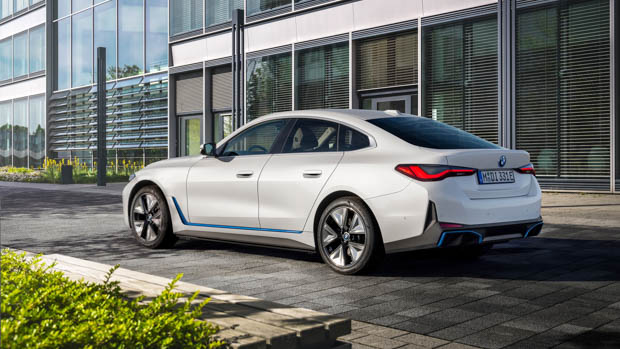 Standard equipment for the new variant will include BMW's curved screen display blending a 12.3-inch driver display with a 14.9-inch centre display and the brand's latest iDrive 8 software. Further details are to be announced at a later date.
Meanwhile, the i4 eDrive35 Gran Coupe can now be ordered in North America now, with more markets to follow.
An Australian release is unconfirmed for the eDrive35 as at the time of writing, however the eDrive 40 and M50 variants are available down under.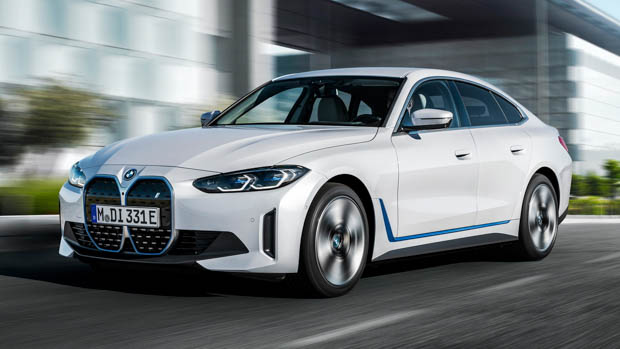 How does the eDrive35 differ from the eDrive40 and M50?
The eDrive35 will be introduced as the entry-level i4 offering, but how exactly does it compare to the mid-tier eDrive40 and the flagship i4 M50?
Powertrains and performance
Like the current eDrive40, the new eDrive35 will be purely rear-wheel drive, whereas the M50 has a dual-motor all-wheel drive setup.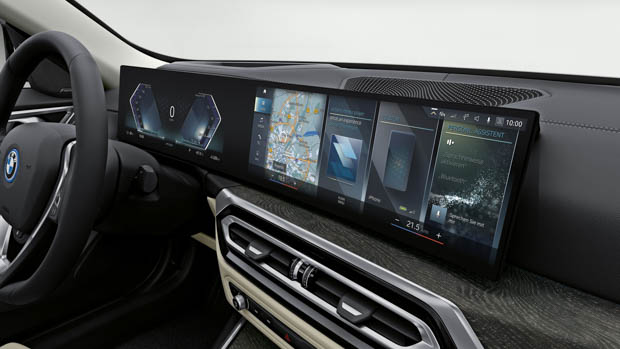 Both the middle range eDrive40 and flagship M50 have a larger battery pack onboard (81.5kWh usable) and both produce more power and torque than the eDrive35.
The middle tier eDrive40 variant produces 250kW/430Nm, while the M50 flagship makes a potent 400kW/795Nm.
Battery range
The i4 M50 will only have 20 kilometres of longer range (510km) than the entry-level eDrive35, which makes the newcomer a serious proposition. However, the middle-tier eDrive40 has the longest range at 590km.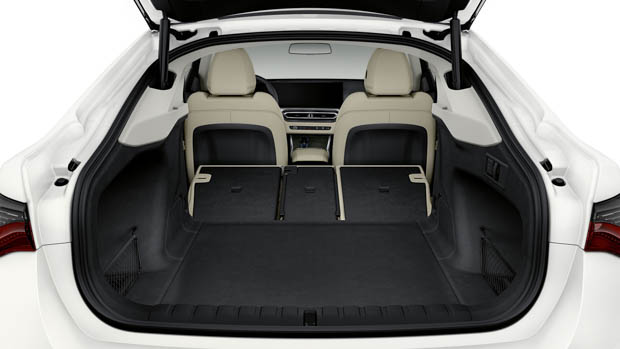 What about weight?
While weight for the new eDrive35 has not as yet been revealed, it'll likely be slightly less than the 2125kg of the eDrive40 and definitely lighter than the hefty 2290kg M50 variants.
These are by no means lightweight cars, however any kilogram saved can mean potentially more efficient electric motoring.
Pricing
The i4 eDrive40 currently costs $99,900 before on-road costs, while the i4 M50 will cost buyers $124,900 before on-road costs. While not confirmed just yet, the new eDrive35 could be priced at around the $90k mark before on-road costs if it were to be sold here in Australia.