Overnight we've been given our best look yet at the 2021 BMW i4 – the first mainstream electric vehicle to be built by the Bavarian manufacturer, with production starting next year.
We're thinking of the i4 as a full-electric alternative to the 3 Series, though BMW aficionados will see that it's more akin to an EV variant of the 4 Series Gran Coupe – a niche, coupe-esque iteration of the evergreen 3 Series sedan.
BMW have confirmed that the i4 will make use of an electric motor capable of up to 395kW – though the model structure may include various power outputs, much like the Tesla Model 3 with which the i4 will compete. The battery under the skin of the i4 will be around 80kWh, delivering a maximum range of about 600km.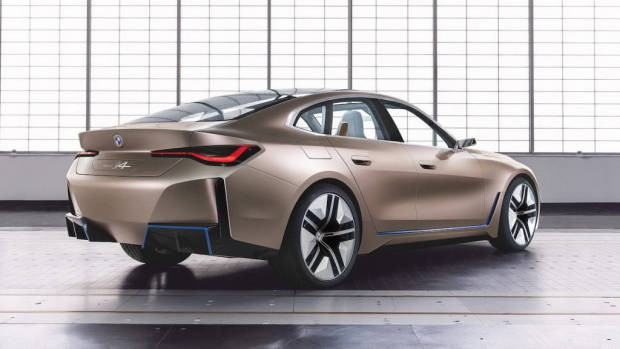 While it's clear from these photographs that BMW aren't quite ready to show the i4 in its final form, this late-stage concept build demonstrates many elements that are likely to carry across to next year's production BMW EV.
That includes that incredibly prominent stretched double-kidney grille, which some industry insiders have dubbed "grillezilla": that'll be a feature of BMW's next generation of sports cars, including the forthcoming combustion-engined 4 Series coupe and convertible.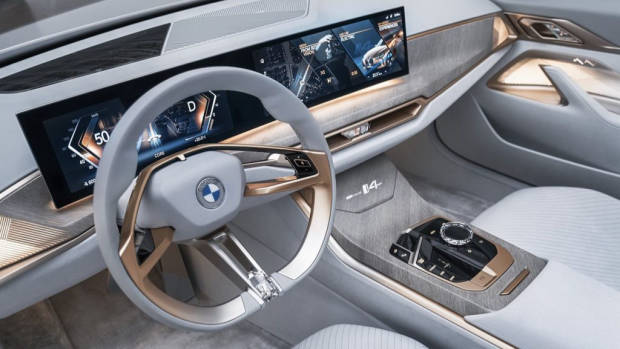 The taillights are much more conventional, echoing the design seen on the new 3 Series, while the slinky profile evokes the Munich maker's contemporary Gran Coupe silhouette.
Blue highlights around various features is a nod to the distinctive colour scheme applied the BMW's existing electric options, including the i3.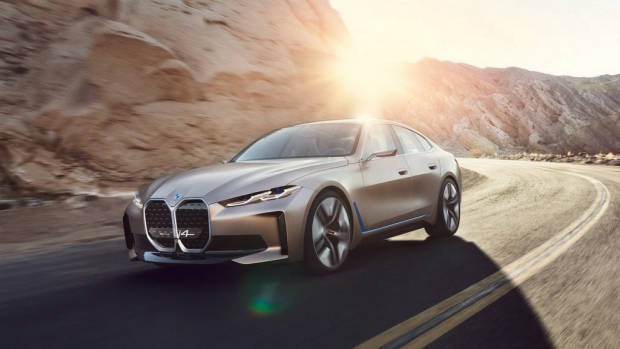 You can expect the highly conceptual cabin to be scaled back on the production vehicle to an interior more like that of the new 3 Series – but likely with some futuristic touches to remind you that you're in an i4. Seating for four is likely to be the maximum in this vehicle.
Expect to see more of the i4 as BMW's first full electric vehicle since the i3 nears production.