Jaguar will launch a fully electric SUV in just two years' time – and it'll be based on this late-stage I-Pace concept that was revealed today in Los Angeles. The production I-Pace – expected to be toned down to a degree from the concept's futuristic aesthetic – will be shown at a motor show in 2017, Jaguar confirmed.
The Jaguar I-Pace is a small SUV and will join the brand's fleet as a smaller sibling to the new F-Pace. However, Jaguar are keen to identify that the I-Pace isn't just a small SUV for the British brand, but the first model of a whole new electrified product line.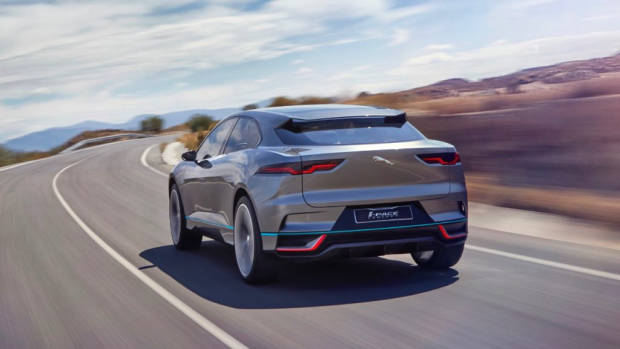 Powering the I-Pace will be two electric motors – one on the front axle, one on the back axle, providing permanent all-wheel-drive. The total battery capacity will be 90kW to offer 500km of average range on a single charge.
In its highest state of 'tune', the I-Pace be quite a performer too, producing a combined 298kW of power and 700Nm of torque.
To understand the potency of electric power, it's fascinating to compare those outputs to Jaguar's performance combustion engines. The electric motor manages to combine the power of the brand's supercharged V6 (280kW), with the mega torque from the twin-turbo diesel V6 (700Nm) – all without a drop of traditional fuel.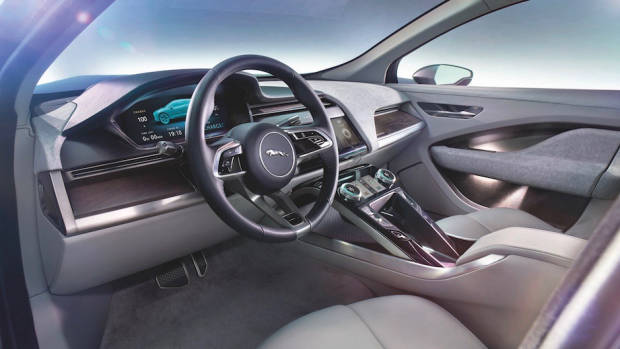 Ian Callum, Jaguar's design director, pointed today to the I-Pace's cab-forward design, made possible by eliminating the engine and packaging the batteries beneath the floor. That means that in a small SUV size, legroom and cargo capacity from the class above are possible – and in general, the interior will be very roomy. The cabin also uses new materials, including a felt-like trim that looks amazing.
Jaguar will make their first foray into online reservations with the I-Pace – and they're open now on Jaguar.com. Unlike Tesla's Model 3 reservation system, a deposit is not required.