Jaguar chose the 2018 Geneva Motor Show to reveal the 2019 Jaguar I-Pace – a brand new addition to the British marque's lineup and one of the only direct competitors to the Tesla Model X. Using a pair of electric motors that develop up to 294kW of power and 696Nm of torque, the I-Pace is being described as an "electric sports car" – in an SUV body, of course.
Looking remarkably similar to the concept of the same name revealed in 2016, the production I-Pace will be priced from $119,000 when it goes on sale in Australia in October 2018. The I-Pace will sit above both the E-Pace and F-Pace SUVs in Jaguar's lineup.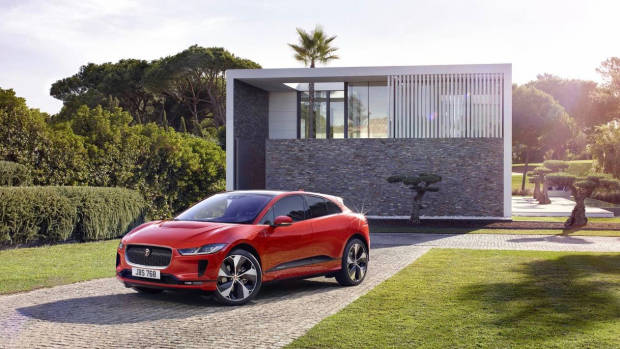 According to Peter Virk, Director of Connected Car and Future Technology, Jaguar Land Rover, "The I-Pace is the first Jaguar to use artificial intelligence machine learning to create a better driving experience. By using technology to identify and automate some of the routine tasks that can distract or inconvenience the driver, Jaguar's first electric performance SUV will change the perception of how everyday driving should be."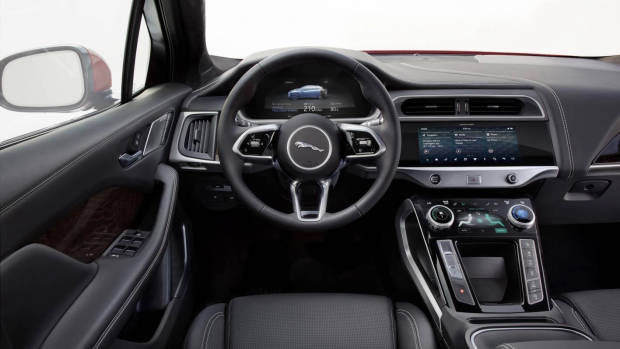 Strongly resembling the I-Pace concept car from November 2016, the production I-Pace is a futuristic and striking-looking car. The front is aggressive as per the current Jaguar range, the side sleek and elongated, whilst the rear masculine. The car's drag coefficiency is just 0.29, according to Jaguar, which will help lessen the range anxiety associated with electric cars. Available wheels range from 18- to a massive 22-inches in size, and a number of different colours and trims are available for buyers to personalise their cars.
Speaking of the car's drivetrain, the 2019 Jaguar I-Pace features two electric motors that produce 294kW of power and 696Nm of torque, matched to a single-speed gearbox and all-wheel drive. The motors themselves use a 90kWh lithium-ion battery pack, whilst Jaguar claims a range of up to 480km under the new WLTP standard. A regular 7kW AC charging box will have the I-Pace charged to 80 percent in ten hours – though using a 100kW DC charge point will reduce this to just 40 minutes. (Jaguar does not quote battery charging to 100 percent due to battery preservation reasons)
Jaguar claims a 0-100km/h time of just 4.8 seconds, and a top speed of 200km/h.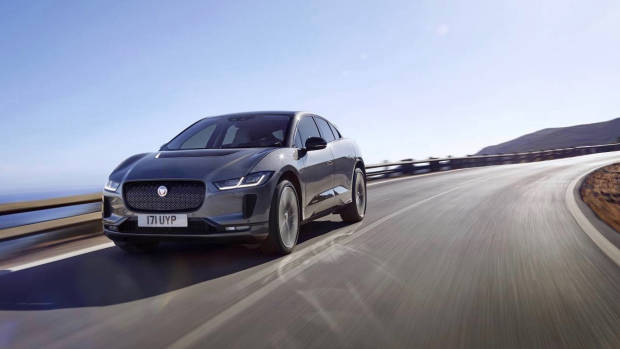 Inside the 2019 Jaguar I-Pace is more familiar than the exterior, with a more restrained and less futuristic dashboard design featuring many elements from current Jaguar models. Particularly interesting is the lower dashboard, which features a large storage section with digital climate controls sitting on the facia. Like the exterior, a number of trim and colour options for I-Pace owners to make their car truly theirs, and a number of options to make the car more functional and luxurious.
Jaguar lists bootspace as 656-litres with the rear seats up, and 1,453-litres with them folded – a feat the company says is possible thanks to the I-Pace's aluminium architecture. The battery pack is mounted as low as possible to aid dynamics, while different suspension formats are available, including air suspension with a system to predict bumps in the road. Like Tesla models, software updates will be available over the air, meaning owners won't have to visit a dealership to receive updates to their car.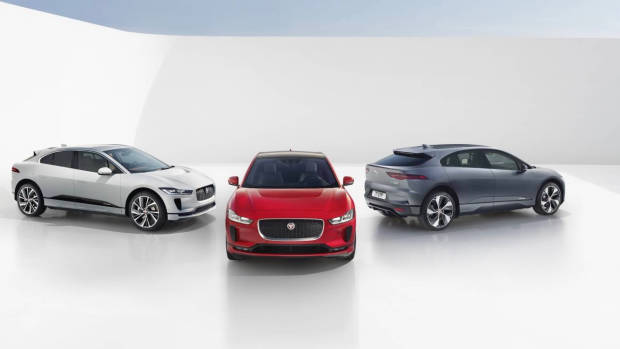 The 2019 Jaguar I-Pace will go on sale in Australia in October 2018, with pricing starting from $119,000 plus on-road costs. Like the Model X it will compete with, Jaguar will offer various specification points and option packages with the I-Pace, with S, SE and HSE models available, as well as a First Edition from launch. Unlike the Model X however – at least at launch – an upgraded drivetrain is not available.
Full pricing and specifications will be known closer to the car's Australian launch though thanks to Jaguar's website, we do know that S models will be equipped with AEB, 18-inch alloy wheels and man-made leather, with SE models earning fancier LED headlights, radar cruise control and real leather, with HSE models adding JLR's Windsor leather and 20-inch alloy wheels. First Edition models will then add almost all available options, including a panoramic roof and huge 22-inch alloy wheels.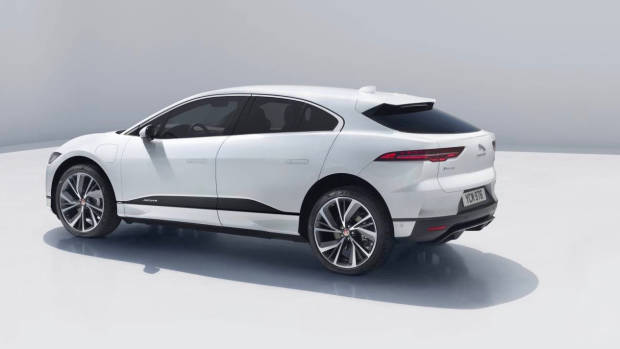 Stay tuned to Chasing Cars for news and reviews regarding the Jaguar range.