A coming onslaught of electric vehicles into the Australian market at a range of price points will likely increase the popularity of the technology with local buyers.
An increase in electrified sales wouldn't be difficult, though, as sales of full EVs in Australia have remained depressed – and effectively flat – for much of the last five years. Just 0.4% of car sales and 0.4% of SUV sales in Australia in 2020 were for full EVs. This represented growth of 25% over 2019 EV sales, however.
However, that doesn't tell the full story. Unlike every other carmaker, American manufacturer Tesla refuses to publish any sales data in Australia – so we don't know how many Model 3, Model S and Model X EVs Australians have taken home in any annual period.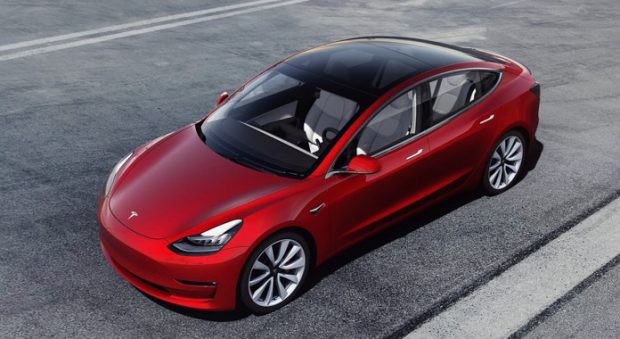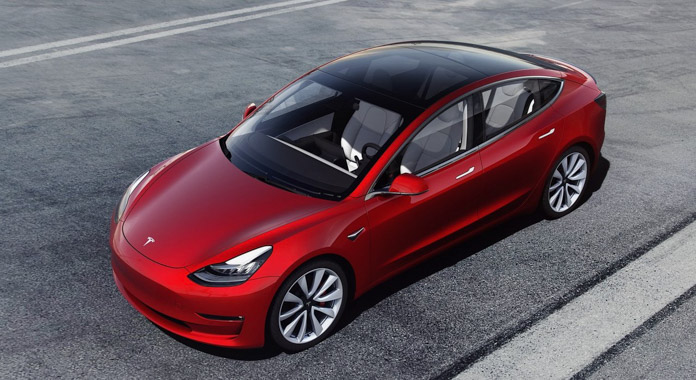 A mixture of high prices, limited choice of models, range anxiety and a lack of government financial incentives have resulted in EV take-up remaining low in Australia.
Meanwhile, sales of hybrid vehicles – generally petrol-electric combinations – have skyrocketed in the same period. Hybrid passenger cars leapt from 2% of the market in 2015 to 11.4% in 2020, while hybrid SUVs jumped from a tiny 0.5% to a 7.7% share in the same period.
In fact, hybrid car sales in Australia have nearly doubled annually for the last four years, as our tables below – furnished with official VFACTS data from Australia's Federal Chamber of Automotive Industries – demonstrate.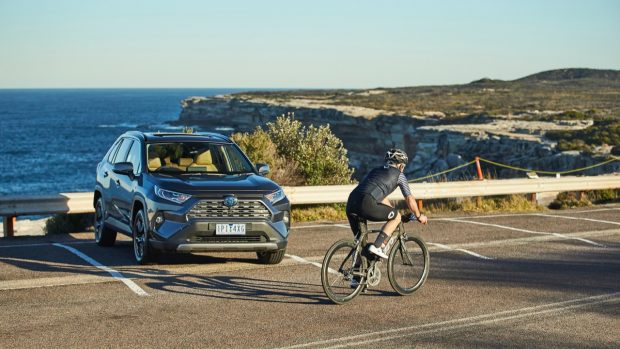 The growth of hybrids in Australia has been led by Toyota, which has introduced petrol-electric models across much of its range. The runaway success of the RAV4 Hybrid midsize SUV has been responsible for most of the growth in the hybrid SUV share in Australia.
Meanwhile, in full EVs, the story is murkier. Without any data relating to Tesla sales, the limited numbers – 939 EV cars in 2020, and 816 EV SUVs – represent the small number of non-Tesla BEVs on the market.
That includes EVs like the Hyundai Kona Electric (circa $60,000), the Audi e-tron and Mercedes-Benz EQC (both circa $140,000), as well as the Nissan Leaf and new MG ZS EV (both circa $50,000).
However, a torrent of announcements in recent weeks indicate that a much wider range of EVs will be sold in Australia in the coming years – with plenty of new options pitched at mainstream price points. These include Toyota's first production EV, which will be a RAV4-sized SUV.
Data on plug-in hybrid electric vehicles (PHEVs) was only isolated in the league tables in 2019. PHEV sales are slightly better than full battery EVs (BEVs), with 1,685 sold in Australia last year.
EV sales in Australia, 2015-2020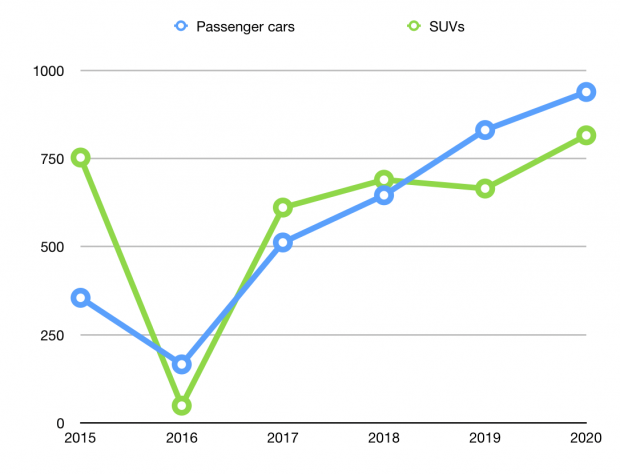 Hybrid sales in Australia, 2015-2020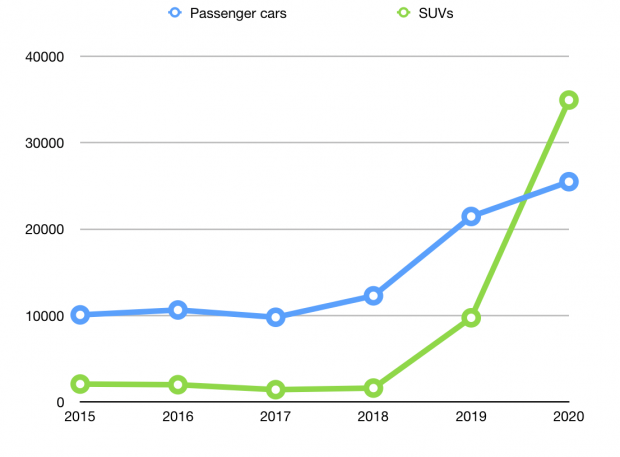 Even with Tesla sales included, it's likely that electric vehicles in Australia currently account for fewer than 2 percent of sales in this country.
That compares to countries like Norway, where around 54% of new car sales are made up by BEVs – though that market punishes combustion vehicle sales and heavily incentivises EV take-up.
Australia is likely at a comparable point to the United States, which saw full EV sales hit 1.8% market share in 2020 – and nearly 3 percent in retail sales by the end of that year, according to IHS Markit.
Meanwhile, combustion fuels continue to dominate market share in Australia.
In passenger cars, petrol-only vehicles constituted 85.5% of sales in 2020, while diesel accounted for 2.4%. Fully electric vehicles counted for 0.4%, while PHEVs accounted for 0.2%.
The SUV market saw petrol take 70.8% of sales, with diesel making up 21%. Fully electric SUVs accounted for a 0.2% share, while PHEVs managed a slightly higher 0.3%.