More than 54,000 Toyota hybrid vehicles were sold in Australia in 2020 – a doubling of the same result in 2019, when 27,000 petrol-electric Toyotas found customers locally.
Toyota Australia says that the market is on track to outstrip that number again in 2021, with nearly 15,000 hybrid deliveries occurring in Australia to the end of March 2021. Should that demand remain steady – and no major supply issues occur – Toyota could sell 60,000 hybrids in Australia in 2021.
The company will reach the milestone of having sold 200,000 hybrid cars in Australia in the coming months – though uptake has been far from linear. More than 50 per cent of Toyota hybrid sales in this country have been made since 2018.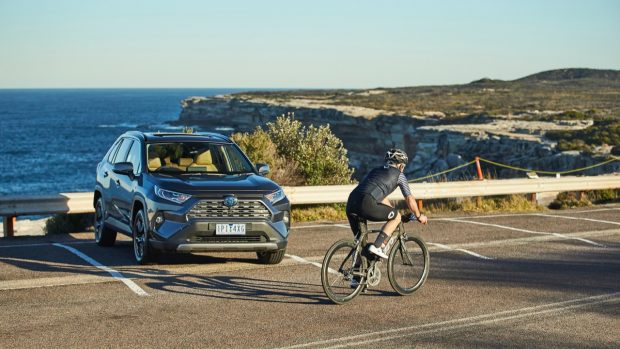 Instead, hybrid take-up has accelerated rapidly in recent years. In 2018, sales of Toyota's petrol-electric hybrid vehicles amounted to just 12,000 cars. Toyota launched the technology in Australia in 2001 with the first Prius.
Last year's result of 54,000 hybrid sales was equivalent to a 6% market share of the entire Australian market. Hybrids made up 27% of all Toyota deliveries in Australia.
"Back in 2001 it was pretty tough, as I recall, convincing people of the merits of hybrid – but what a turnaround we have seen in recent times," said Sean Hanley, Toyota Australia vice president of sales and marketing. Mr Hanley managed the Australian market launch of Toyota's hybrid technology.
The popular RAV4 Hybrid was the biggest contributor to the tally, contributing nearly half of all Toyota hybrid sales in 2020 – with 26,400 sales. Nearly 70 per cent of RAV4 customers in Australia choose the hybrid rather than the traditional petrol models.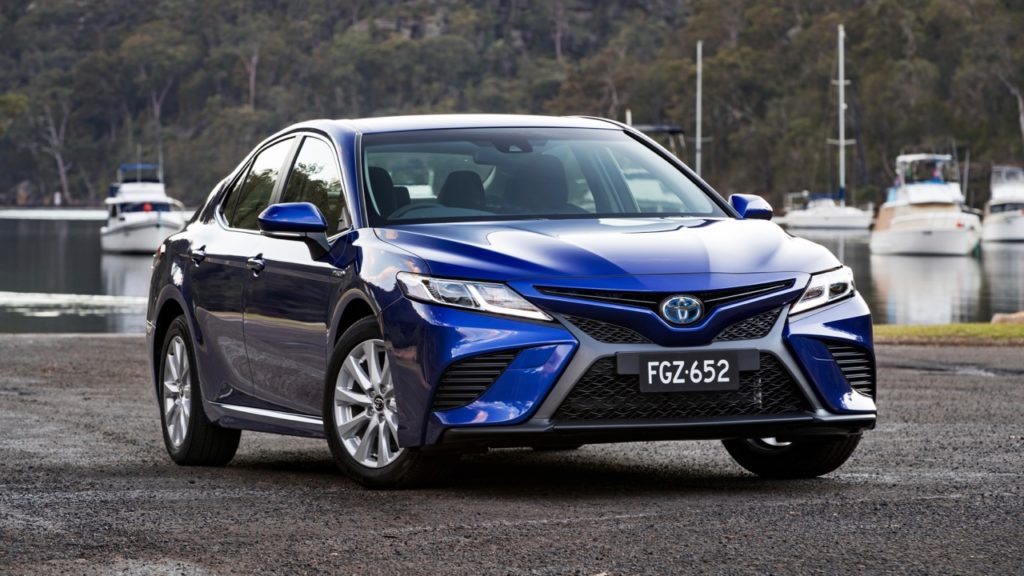 "So far this year, more than half of all sales for Corolla, Camry, RAV4 and Yaris Cross are, in fact, hybrid," Mr Hanley told Chasing Cars.
"This signifies a dramatic shift in consumer understanding and acceptance of hybrids … there is no doubt that the market is speaking."
However, combustion Toyotas still take the lion's share of sales for the brand, led by the largely diesel-powered HiLux ute range – of which 45,176 were delivered in Australia.
Toyota has an increasingly stark split in the emissions of its light-duty vehicles – cars like the Yaris, Corolla, Camry and RAV4 – and its heavy-duty 4x4s, utes, and vans.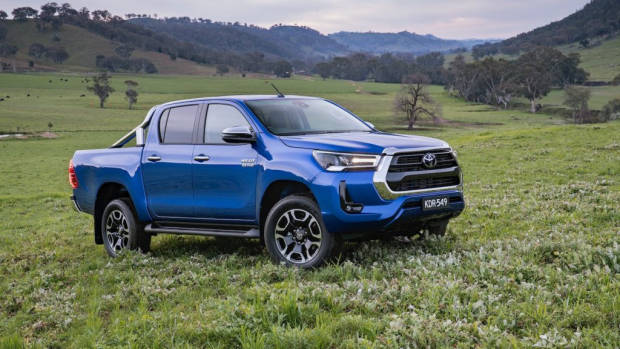 This situation was thrown into harsh light by the recent release of the 2020 Australian Voluntary Emission Standard results, which showed the average CO2 emissions of vehicles sold by manufacturers in Australia in 2020.
Light-duty Toyotas emitted just 100g/km of CO2 on average last year, but its heavy-duty vehicles like the HiLux and Land Cruiser averaged a far less impressive 230g/km of CO2 on average.
The growing success of Toyota hybrids with Australian buyers means the company is investing in offering a hybrid version of every model in the Toyota range in future.
A HiLux Hybrid is under development with a likely launch date of 2024, when the next all-new HiLux is slated for release into the Australian market.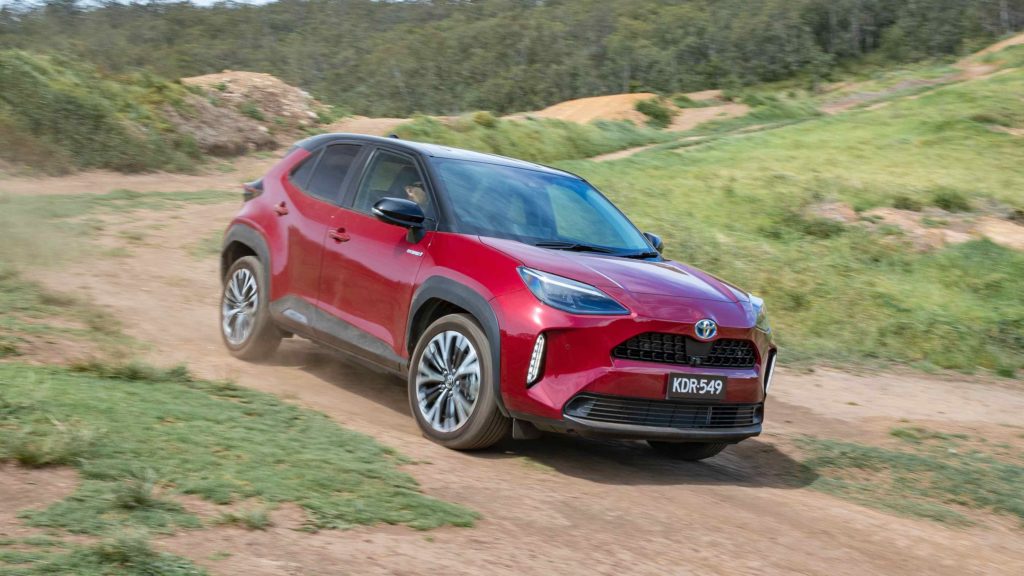 Other Toyota models, like the long-running Camry name plate, are dropping combustion engine choices in favour of hybrids.
Senior Toyota executives argue that hybrid powertrains, that still rely on a combustion engine for part of their propulsion, are going to be present on the Australian market across the longer term.
"Toyota hybrid is a practical technology for now and into the future – it is not a transition tech," Mr Hanley said.
"I have often said that one single [vehicle energy] source will not be the only source. There will be hybrids, which we are selling plenty of. There will be plug-in hybrids, hydrogen fuel-cell EVs and of course battery EVs. The market will ultimately determine what source of technology the market wants to gravitate to."
Toyota is expected to reveal its first modern dedicated battery EV later this month.