Australian new car sales have been as strong as ever over the previous three months, despite local travel restrictions and other effects of the Covid-19 pandemic, but things came to a halt in October. 
Australian new vehicle sales were down by 8.1 percent compared to October 2020, bucking the trend of increases across the board earlier this year. 
According to Australia's peak automotive body, the FCAI, this dip wasn't due to a lack of customer confidence, but rather the worldwide lack of semiconductors that is affecting production across the board.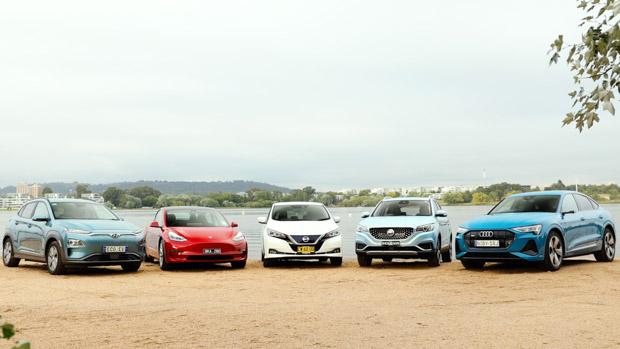 While vehicle sales were down overall, electric vehicles gained traction with 4029 registrations so far in 2021, compared to just 1411 in the same period last year. This is likely down to initiatives put in place by several state governments including NSW and SA. 
Those electric vehicle sales numbers don't include Tesla either, which does not report its Australian sales to the FCAI. 
As for manufacturers, unsurprisingly Toyota took top spot with 15,395 sales, followed by Hyundai (6115) and Ford (5462). For the first time in recent memory, Mazda dropped to fourth place with 5181 sales. 
The top 20 best-sellers in October
It was yet another bumper month for dual-cab sales, though the top two swapped positions for October with the Ford Ranger (4135) just outselling the Toyota Hilux (3961).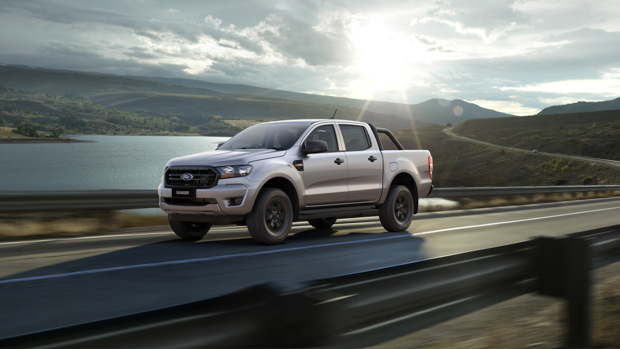 Despite a new model on the horizon and supply shortages, Toyota managed to shift an impressive 2031 Land Cruisers (that figure combines sales of the 200 Series wagon and 70 Series light-commercial range).
Following the trio of commercials are Australia's favourite small cars – the Toyota Corolla finished in fourth with 1989 sales with the Hyundai i30 agonisingly close, clocking up 1946 registrations. The Isuzu D-Max took out sixth spot with 1694 sales.
The Toyota RAV4 slipped back down the sales list to seventh spot (1670), likely due to low stock that saw dealers offering to buy back customer cars. The new Hyundai Tucson was able to capitalise on the RAV4's stock situation in the midsize SUV segment, finishing eighth with 1532 registrations.
Rounding out the top 10 is a pair of old favourites – the Mitsubishi ASX small SUV achieving 1464 sales, followed by the Nissan X-Trail midsize SUV, with 1420 registrations.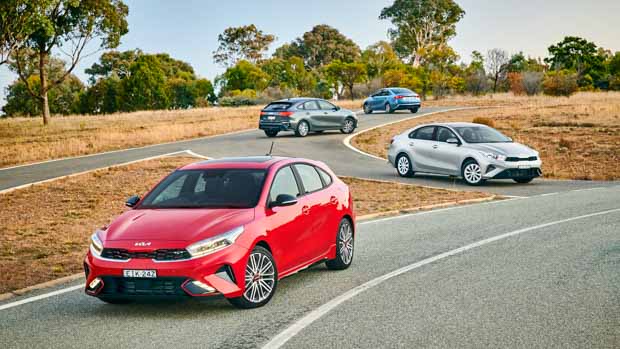 Just missing top 10 honours – though with a strong showing regardless – was the Kia Cerato (1381) followed by the Nissan Navara ute in 12th (1364) and seven-seat Toyota Kluger in 13th (1275).
Formerly British brand MG has kept up last month's momentum, rocketing the MG3 light hatch into 14th place this month with 1269 sales. The MG is followed up by Subaru's Outback wagon (1326) and the Mazda BT-50 ute in 15th (1236).
The MG ZS small SUV climbed into the top 20, shifting 1127 units to take 17th spot ahead of yet another Toyota SUV – this time the Toyota Land Cruiser Prado – with 1051 units. 
The Hyundai Kona had a strong showing in 19th spot, shifting 1007 units, and in 20th spot was one of Australia's favourite nameplates, the evergreen Toyota Camry with 953 sales.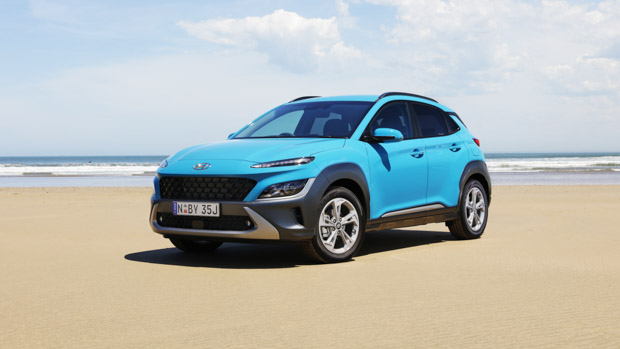 Mazda just missed out on getting the CX-30 into the top 20 this month, with the premium small SUV finishing in 21st place with 904 sales. In an uncharacteristic twist, Mazda's stalwart CX-5 finished a long way south, clocking up only 697 registrations.
Australian new vehicles sales top 20
Ford Ranger – 4135
Toyota HiLux – 3961
Toyota Land Cruiser – 2031
Toyota Corolla – 1989
Hyundai i30 – 1946
Isuzu D-Max – 1694
Toyota RAV4 – 1670
Hyundai Tucson – 1532
Mitsubishi ASX – 1464
Nissan X-Trail – 1420
Kia Cerato – 1381
Nissan Navara – 1364
Toyota Kluger – 1275
MG3 – 1269
Subaru Outback – 1236
Mazda BT-50 – 1187
MG ZS – 1127
Toyota Land Cruiser Prado – 1051
Hyundai Kona – 1007
Toyota Camry – 953