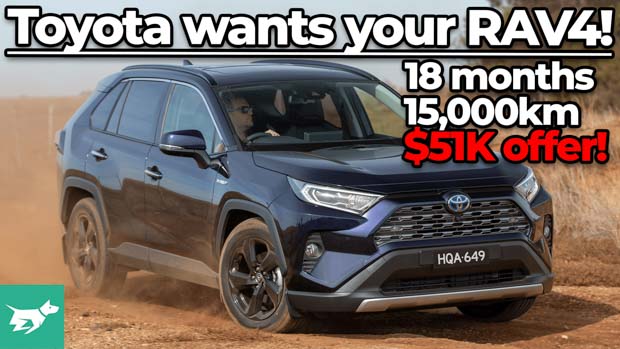 A metropolitan Sydney Toyota dealer is contacting owners of the current-generation RAV4 Hybrid with offers to purchase the vehicle for more than the customer paid.
Reflecting significant delays in the arrival of new RAV4 Hybrid stock into Australia – with wait times of up to 10 months – some Toyota dealers are looking for creative ways to slash delivery times by instead offering impatient buyers low-kilometre, pre-owned examples.
Chasing Cars spoke with a current RAV4 Hybrid Cruiser 2WD owner who has been offered $51,000 to sell their vehicle back to a large Toyota dealership in greater Sydney – despite paying the same dealer just $45,000 on-road for the car nearly 18 months ago.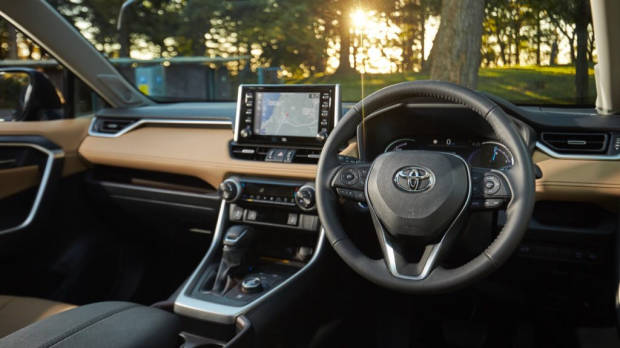 Since then, the owner has driven the car for 15,000km while carefully maintaining its condition – making it an ideal low-kilometre, pre-owned vehicle.
Allowing for dealer costs and mark-up, that could mean a new-car customer could be offered that vehicle for around $56,000 on-road – or 10 percent more than a brand new car – in order to skip the queue.
A brand-new RAV4 Cruiser Hybrid AWD is priced at $46,415 plus on-road costs – or about $50,000 driveaway- and scarce allocations for brand-new examples means that discounts are virtually non-existent.
Speaking to Chasing Cars earlier this month, Toyota Motor Company Australia (TMCA) advised that the RAV4 Hybrid has the longest wait times of any new Toyota.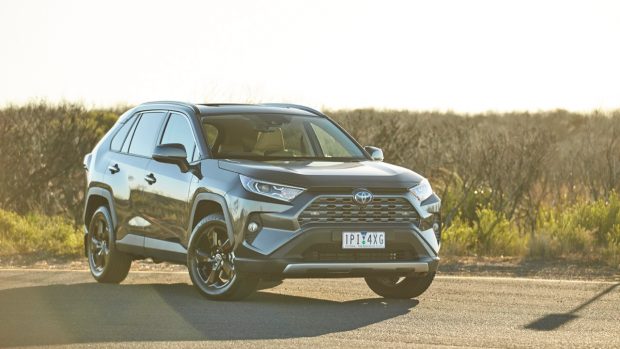 In early October, the projected average wait time for a new RAV4 Hybrid in either front-wheel drive or AWD form was nine to 10 months, meaning delivery in mid-2022
Additional right-hand drive production has since been scheduled for a number of Toyota models in November. This change may shorten wait times on new RAV4s to a degree, though Toyota did not confirm whether the additional supply directly translates to earlier vehicle delivery dates for customers with orders in the system.
Competitor brands report good stock for some rival models, with Hyundai Motor Company Australia (HMCA) telling Chasing Cars earlier in October that there are hundreds of brand new examples of the new Tucson on the ground and available to buy.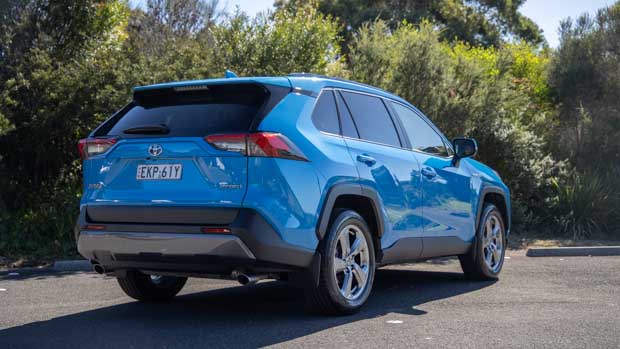 The Toyota RAV4 remains the most popular SUV on sale in Australia by sales volume, accruing 29,263 sales so far in 2021 – 2152 more than this time last year – though long wait times have the effect of pushing buyers to look at alternatives – hence the push to secure low-kilometre, pre-owned stock.
A lightly facelifted version of the RAV4 will begin to arrive in Australia in early 2022, with Toyota dealers set to convert many current orders in the backlog to the updated version.
Toyota RAV4 Hybrid 2021: prices in Australia
All prices listed are before on-road costs.
GX hybrid 2WD: $37,070
GX hybrid AWD: $40,070
GXL hybrid 2WD: $39,915
GXL hybrid AWD: $42,915
Cruiser hybrid 2WD: $43,415
Cruiser hybrid AWD: $46,415