We couldn't believe it, right there in front of us in the middle of a team coffee run, was a brand-spanking new Hyundai Ioniq 6 electric sedan sneaking along Sydney's roads just days after it was unveiled to the world in South Korea.
It's the kind of opportunity that falls into your lap only a few times in your life, so while balancing a cappuccino on one knee, I managed to snap a few pictures of the black Ioniq 6 from the passenger-side window, and not long after, we found out exactly why it was here – but more on that later.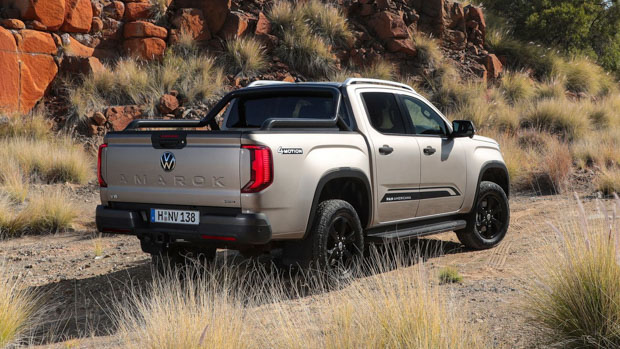 This week we've been embroiling ourselves in thorough testing of the new T6.2 Ford Ranger to assess all of its claims of capability and to see what it's actually like to live with everyday.
We've got a bunch of new Ranger reviews out already, but rest assured that there is a lot more content on the way. 
In the meantime, we've also been covering other ute-related news such as the Aussie specs of the Volkswagen Amarok and Mitsubishi's mooted high-performance Triton.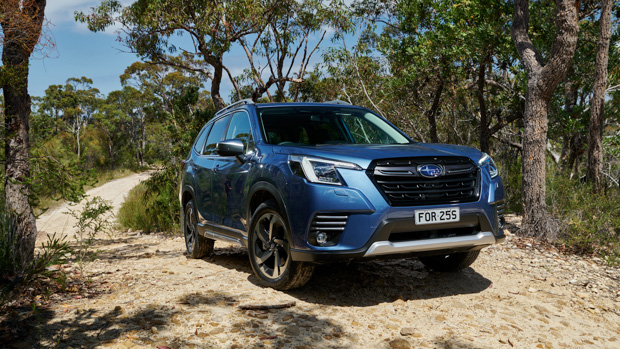 In other news, we've seen the release of a very special off-road Lamborghini, some serious price hikes from Volvo and some new research that explains why people purchase EVs.
Between our YouTube channel and website, we've published 10 reviews this week, covering everything from the sensible Subaru Forester to the very expensive Jeep Grand Cherokee L so take your pick below!
Hyundai Ioniq 6 spotted in Australia
As mentioned above, there is indeed a Hyundai Ioniq 6 right here in Australia, which we have now been told is currently undergoing a ride and handling assessment by local engineers.
Once this assessment has been completed, a judgement call will be made on whether the Ioniq 6 will be sold with a global suspension tune or see further fettling to make sure it's tailor-made for our conditions.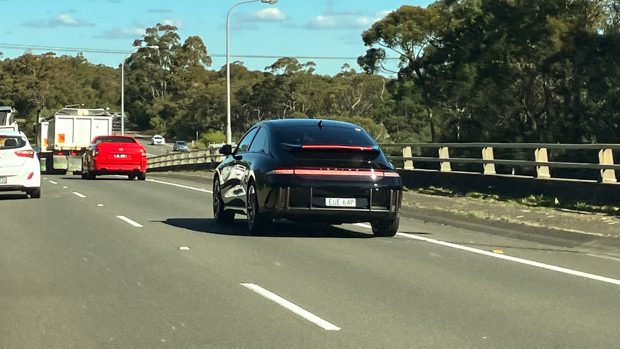 We personally hope it's the latter as it would be great to have a custom-made suspension tune to suit our rough roads, especially considering the heavy batteries loaded onboard.
With greater suitability to Australian roads, the Ioniq 6 could actually be a more enticing option than key competitors such as the Tesla Model 3 and Polestar 2.
Volkswagen Amarok grades line-up revealed
After much speculation, Volkswagen has detailed the long list of features available on all five grades of the Amarok in Australia.
The line-up will consist of the base grade, simply known as the 'Amarok', the Life, Style and the range-topping Pan-Americana and Aventura. A Walkinshaw-tuned Amarok may also join the line-up at a later date.
Standard features include a 10.0-inch vertical touchscreen with wireless Apple CarPlay and Android Auto with durable tradie-spec interior trim such as a vinyl flooring and a plastic steering wheel, while range-topping models net a larger 12.0-inch touchscreen and leather upholstery.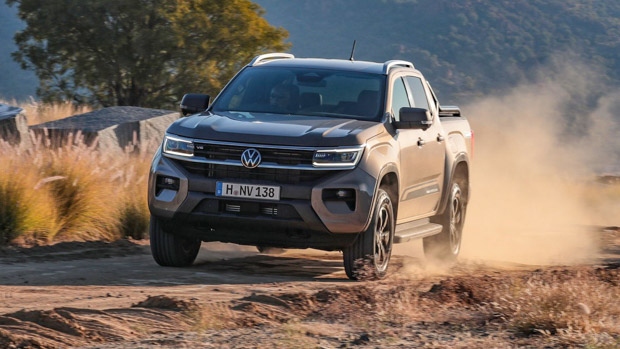 Interesting to note is the fact that Volkswagen will offer the top-spec Adventura grade with the 2.3-litre single-turbo petrol four-cylinder that makes 222kW/452Nm as well as the 184kW/600Nm 3.0-litre diesel V6.
Unlike the Ranger on which it shares a platform, the entry-level Amarok will be offered with the choice of six-speed manual or automatic transmissions, the former for those who like shift gears themselves.
If you'd like to see how it stacks up grade-for-grade against the new Ranger we've written a separate article to dive into the details.
Toyota pauses Land Cruiser 70 Series orders
Not long after dealer bulletins started circulating that Land Cruiser 70 Series buyers were facing a wait time of up to four years, it seems that Toyota Australia has finally called time on the matter and has paused all future orders until the situation is back under control.
The suspension of orders applies to all 70 Series models, meaning the single- and dual-cab ute along with the five-door wagon and troop carrier are all affected.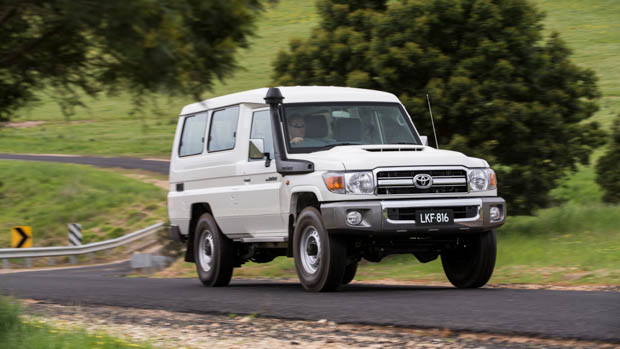 Despite being on sale for the best part of four decades, demand of the 70 Series is still very high and this fact combined with Toyota's continuous production delays as a result of logistical issues and a shortage of parts has only seen wait times grow longer.
It's unknown when new orders will resume but Toyota Australia has said it will update customers as soon as they have more information.
All the cars and SUVs we reviewed this week:
After awarding it third place in our midsize SUV megatest we decided to do a detailed review on the Subaru Forester in 2.5i-S guise and explained why we loved it so much and the few hiccups you should watch out for.
Tesla's Model Y is the new kid on the block in Australia, so we put it back-to-back against the Hyundai Ioniq 5 to decide which is the best electric midsize SUV.
The new-generation Jeep Grand Cherokee L Limited is a big bold beast that has made a concerted effort to step upmarket in this generation, but is this SUV really worth the best part of $100K?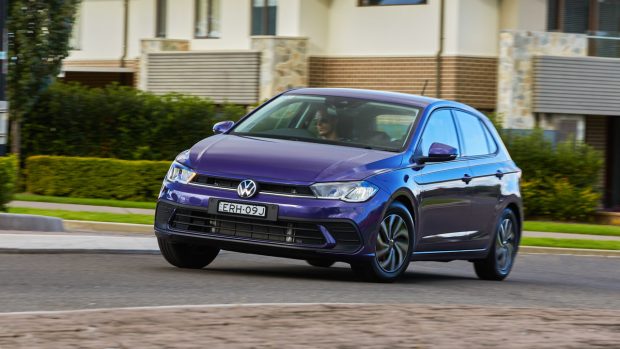 Subaru's Outback Sport is a rough-and-tumble take on its humble family wagon and in many ways we think it's the one you should buy if you are looking for value for money.
Volkswagen has facelifted the Polo and transformed it into a more premium hatchback that's loaded with tech and while it's also a lot more expensive than before, this is still a very attractive option as we found out.
The Jeep Compass S-Limited is a tough, stylish and above all a very unique small SUV, but is it worth a look in when there are so many good options available?
It's almost time for journalist John Law to hand back the keys to his Hyundai i20 N but he couldn't do it without first going for a long road trip across some of the best roads in Australia.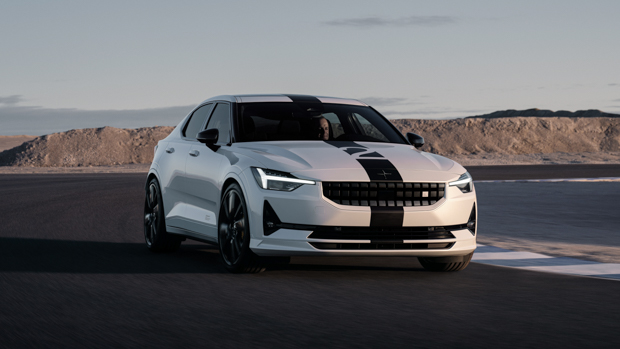 Other car and SUV news we covered this week: