Who would have thought that Lamborghini would build an off-roading supercar that you can actually buy?
Well, the team at Lamborghini has gone and done just that and recently revealed a video showing off their Sterrato off-roader.
It certainly won't ride anything like a modern Land Cruiser and most definitely will not be priced like one – the Sterrato will be a very limited-run production car.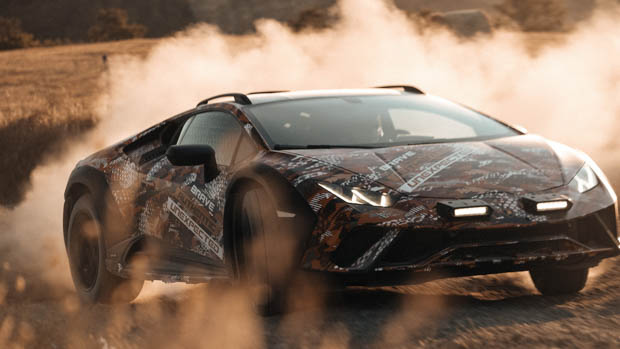 We expect to see the Sterrato in more depth in the coming months, with an unveiling likely to take place at the 2022 Paris motor show.
What is the Sterrato and how can I get one?
The Sterrato is Lamborghini's answer to the speculated Porsche 911 Safari and features black bolt-on wheel arches, front LED spotlights, redesigned air intakes and chunky off-road-spec tyres. A slightly higher ride height gives the Huracan-based Sterrato more clearance when going over the rough stuff.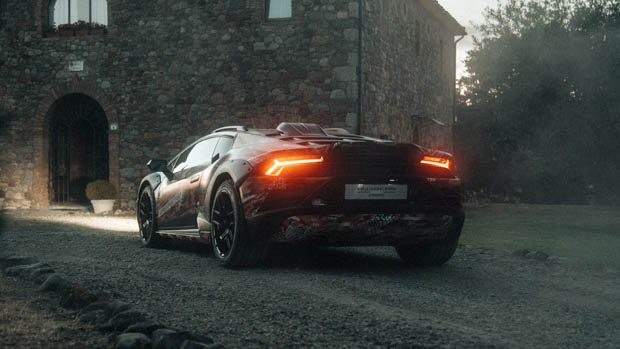 In terms of engine power, Lamborghini's existing naturally-aspirated V10 engine could provide motivation in a tune of up to 471kW of power like what is available in the current Huracan STO, however this output could be tweaked for a specialised off-road racer like this one.
The Sterrato could be one of the last Lamborghinis to use a naturally-aspirated V10 engine and its Huracan platform will soon move to a hybrid-assisted powertrain that blends V10 or V8 power with electrification for greater efficiency with fewer emissions.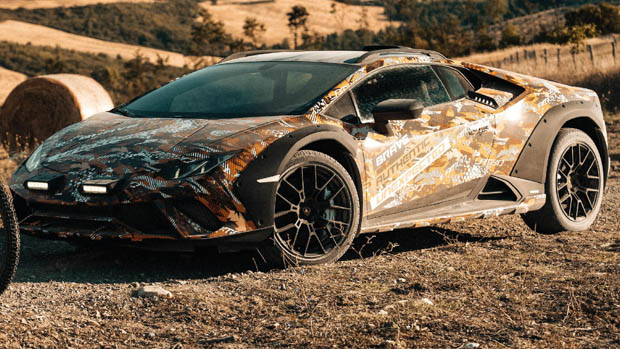 How much would a Sterrato cost if it was available in Australia?
Although the Australian outback would be the best place for a super-fast off-roading Lamborghini, the reality is that something as niche as this will probably never set its wheels on Australian soil.
The Sterrato is likely to be a special order sort of vehicle and will likely be commissioned by the super wealthy from regions such as the Middle East, Europe or North America.
In terms of cost, that figure is still unknown, however we hope we see the Lamborghini Sterrato attack a hillclimb or rally course one day. That'd be quite the sight.