Do Mitsubishi and Australia need to get a room? The relationship is in a very happy place right now with sales up over 10 per cent this year so far, making the brand our third largest – behind only Toyota and Mazda.
Sure, microchip shortages, Covid factory lockdowns and shipping dramas are skewing all car and brand sales figures, but over in Japan, Mitsubishi is looking at us very favourably thanks to how many of us buy its cars. And that could lead to very good things in future.
"Based on our performance we were considered a pillar market before, but now we're a core market," said President and CEO at Mitsubishi Motors Australia, Shaun Westcott.
What does that mean? Australia gets a stronger voice higher up through the organisation and we get a greater influence on developing current product and what comes in the future.
Click here to read more about a potential hardcore Triton ute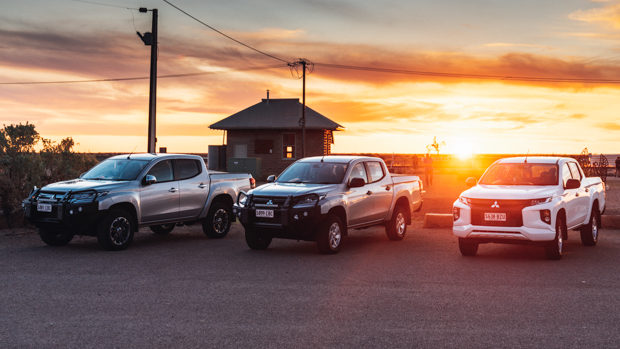 Global President/CEO, Takao Kato, and his second-in-command have been to Mitsubishi Australia's new headquarters (a slick, energy efficient and power usage-mapping facility near Adelaide Airport), keenly interested in how and why the brand is so strong in our mature market.
Just how strong is Mitsubishi in Australia?
Very. Roughly 9 percent of all Mitsubishis made end up on our shores, and per capita we're the global leader for the brand.
"I'm proud to say we're head, shoulders and waist above the rest of the world in terms of number of cars sold per 100,000 population," said Mr Westcott.
Last year Australians bought 67,732 new Mitsubishis. With a population of 26 million, that means in 2021, per 100,000 of the population, 2605 bought a new Mitsubishi. In contrast, just 62 out of every 100,000 Japanese people bought a Mitsubishi.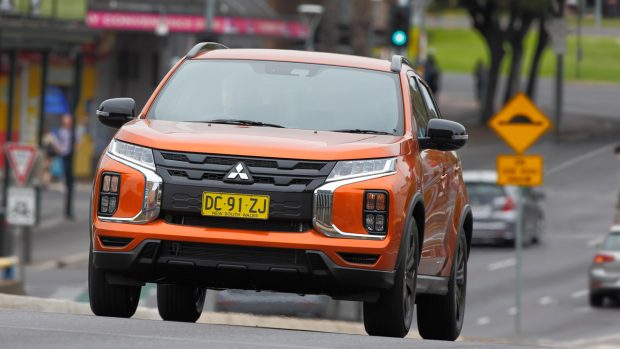 On-paper figures show the Japanese market to be bigger for the brand by sheer numbers (77,674 sales last year), but Australia thumps its home market for popularity when we consider Japan's population of 125 million.
"We've improved our performance as a business very significantly – almost dramatically – over the last two to three years," said Mr Westcott. "This has led to increasing importance, which is important for us because we get the levels of car operations and collaborations with R&D teams coming to Australia, being embedded here, working with us. That's developing and improving current models but also looking at future models."
What does this mean for future Mitsubishi models in Australia?
Like we're hearing from other brands (Volkswagen, Mazda, Ford… the list goes on), Mitsubishi is also embracing a more 'premium' position. The price-leading Mirage is gone, and with it, the idea of a 'cheap' Mitsi.
"We're repositioning ourselves as a brand," explained Mr Westcott. "Not only our product but everything we do. Our marketing, message to our customers and how we position ourselves as a lifestyle and adventure brand. We're changing Mitsubishi in Australia."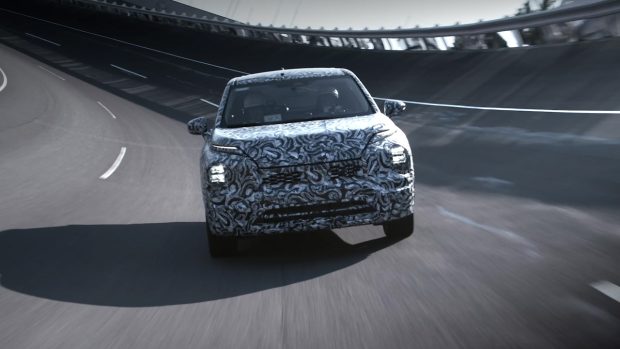 Strong words. And although local testing and tuning has happened before with Australian Mitsubishis – notably on the Triton ute – there's going to be a far greater emphasis on local tunes before future cars hit our showrooms.
"Australia's the perfect testing ground," Mr Westcott said. "It's close to Japan and thanks to the conditions in Australia, if that car can make it here it'll make it anywhere. The Simpson Desert is 50C in summer, -5C in winter, it's freezing cold, there's sand, mud, rocks, everything you can throw at it. If that car can cross the Simpson Desert there's nowhere in the world that car can't go."
We know all about Mitsubishi PHEVs, but what about BEVs?
The Mitsubishi Outlander PHEV was a ground-breaking car for our market – a reasonably affordable medium family SUV with plug-in technology and the ability to make short journeys solely on battery power. A new Outlander PHEV arrives later this year, and the smaller Eclipse Cross is now also available with the plug-in hybrid tech.
"A lot of people just say Mitsubishi is PHEV because we don't understand BEV (battery electric vehicles)," said Mr Westcott. "We do understand BEV: we've been building it since i-MiEV," referencing the tiny, overpriced and short-on-range city electric car it launched in Australia in 2009. Despite its faults, it was a brave ground-breaker in Australia.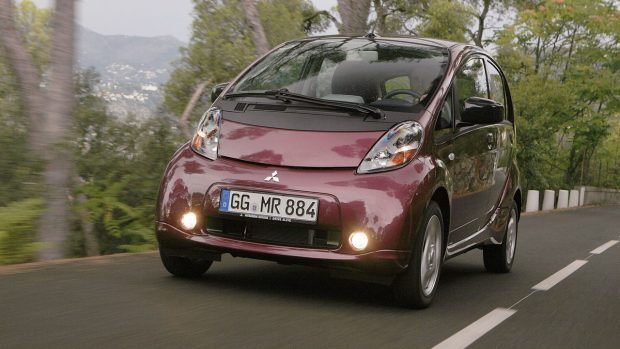 "We came to the market with i-MiEV, we burnt our fingers, it cost billions of dollars to research, billions of dollars to build factories, and we were 15 years ahead of our time," said Mr Westcott. "We believe PHEV is the right product for the market right now to transition Australians across (to EVs)."
At present, Mitsubishi has no full electric vehicles in its Australian line-up.
Mr Westcott said the company's own market research showed only 19 per cent of Australians were prepared to go straight to an EV. But some 80 per cent of its PHEV customers were prepared to move to a full electric vehicle. "They're going forwards not going back, so we do believe this is a transition technology," he said.
As for Mitsubishi EVs, we were particularly excited in May about the Kei-car (city car) collaboration between Nissan and Mitsubishi. Could one be introduced to our market as a cheaper way to electrically mobilise Australians?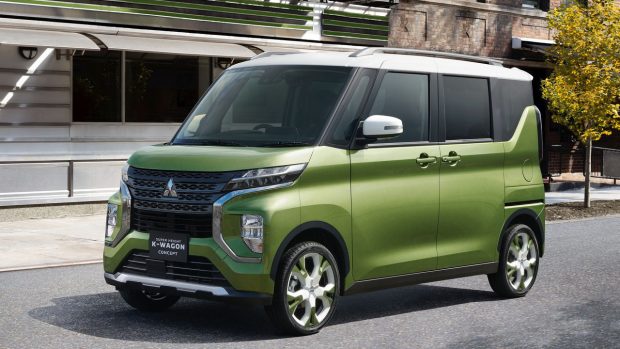 "I think the Kei-car is a very important vehicle for the city," Mr Westcott said. "I would like to test the enthusiasm of the market for a small city vehicle (EV) in Australia. There's no immediate plans to bring it to Australia, but I think it's something we'll continue to keep an eye on, study, and evaluate going forward."
With our market's ever-increasing influence over Mitsubishi's plans, the scope for interesting future product looks promising.