Audi Australia is evaluating whether plug-in hybrid variants of existing models could be viable in our market, with further details to be announced in the coming months. 
With European CO2 mandates in force, Audi's production allocation of electric and plug-in hybrid vehicles has been strongly skewed toward the automaker's home continent.
There are currently none on sale in Australia, but in the UK Audi sells plug-in hybrid variants of everything from its A3 small car to Q8 luxury large SUV.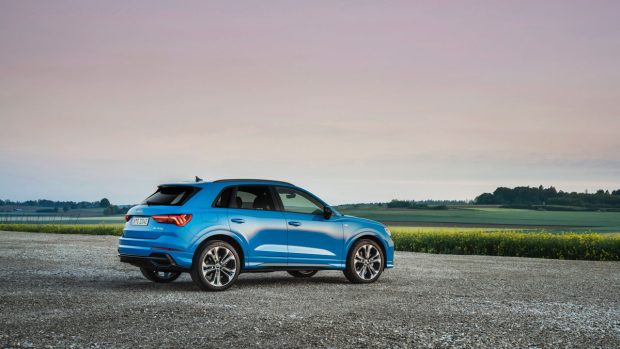 Speaking to Chasing Cars, Audi Australia corporate communications manager Shaun Cleary indicated: "[Audi Australia] is examining what portfolio might be available to us as a future step in our electrification strategy.
"The focus in recent years has been on bringing some remarkable full EVs to market, such as the E-tron first in 2020… but now there's opportunity to look at some PHEVs joining the range in the future."
What models could make it to Australia?
With right-hand drive production of popular models running at full steam for the UK, Audi Australia has a broad portfolio to choose from.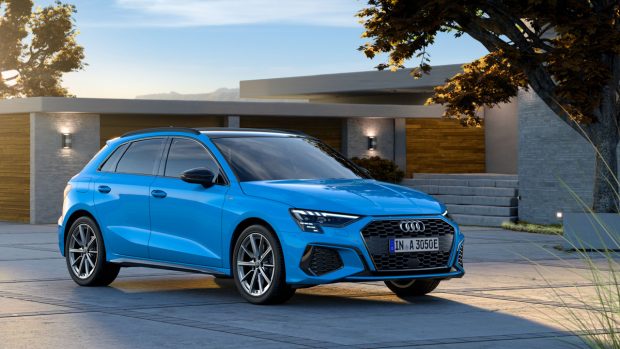 When pressed about which segments would be most viable for PHEV introduction, Mr Cleary said it was "too early to give any indication", though he did suggest that strong-selling models would obviously be given more consideration. 
Audi's strongest-selling model in Australia is the Q3 small SUV, followed by the Q5 midsize SUV and A3 small car. 
Both the A3 and Q3 40 TFSI e models employ the same powertrain built around a 1.4-litre turbo petrol four-cylinder with a single electric motor boosting outputs of 180kW/350Nm, matching the Cupra Leon VZe soon to go on sale in Australia.
The A3's electric range is around 60km; while the heavier Q3 only manages 50km using the same 13kWh lithium ion battery pack.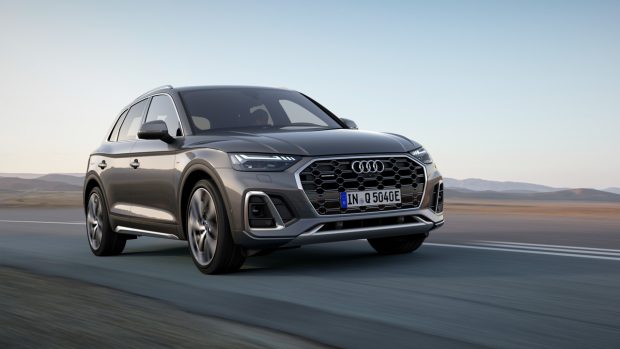 Audi's other most likely PHEV candidate is the Q5 55 TFSI e. It uses a larger 2.0-litre turbo petrol four-cylinder coupled with an electric motor and quattro AWD system. The total power output is 270kW, and its larger 17.9kWh battery gives a 60km all electric range. 
Were it to arrive in Oz, the Q5 55 TFSI e would enter a growing segment with rivals including the BMW's X3 xDrive30e and Lexus NX450h+.
How much would a plug-in hybrid Audi cost?
With models still a long way from being locked in – or even confirmed – pricing is tricky to predict.
BMW's model lineup does give an indication, however, with the $104,900 (before on-road costs) X3 xDrive 30e commanding a $15,000 premium over the 30i on which it's based.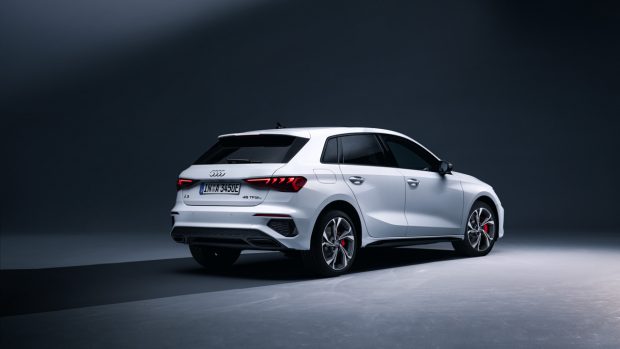 This suggests a $10,000-15,000 up-charge over an equivalent combustion-engined Audi. 
That would put a plug-in A3 around $65K, a Q3 at $75K and a Q5 between $95-100K. Unknowns and curve balls include inflation, specification and battery pricing that will be determined in the future.