Fiat Chrysler Automobiles (FCA) have released a five-year product plan that includes a range expansion to 11 vehicles for Jeep, two new SUVs and two new coupes for Alfa Romeo, a plug-in hybrid SUV for Maserati aimed at the Tesla Model X, as well as the GranTurismo-replacing Alfieri coupe and convertible.
Whilst some brands will enjoy an expanded product lineup, Fiat's lineup will be reduced to just two passenger vehicles, whilst Chrysler will be turned into a people carrier brand' – putting the future of the 300 large sedan (and its just announced supply of cars for NSW Police) unknown.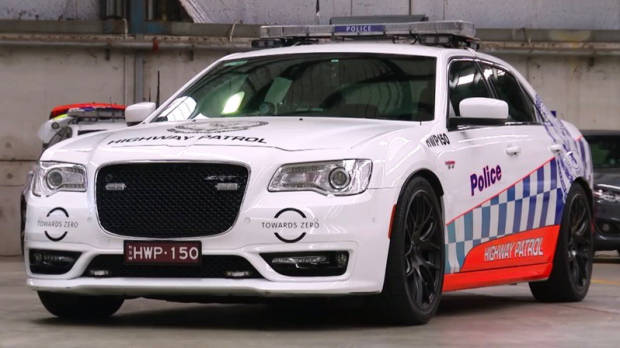 Aiming for 70 percent market coverage by 2022, Alfa Romeo will be releasing updated versions of the Giulietta small car, as well as long-wheelbase versions of the Giulia sedan and Stelvio SUV, a new GTV coupe (believed to be based on the Giulia with hybrid tech) and a new 8C sports car all in the works. In addition to all of that, Alfa will launch two new SUVs into their lineup – one smaller than the Stelvio and aimed at cars like the Audi Q2 and BMW X3, whilst the other will offer seating for seven and be aimed at the Audi Q7 and BMW X5. Whilst enthusiasts won't like hearing that, these two cars will likely sell more than the rest of the lineup combined, especially in North America. The MiTo small car will not be replaced.
But while two new SUVs won't appease the traditional Alfa buyer, the prospect of a new 8C sports car and GTV coupe will. According to Autocar, the 8C will use a mid-engined twin-turbo coupe with an electrified front axle that will enable the car to sprint from 0 to 100km/h in under three seconds. The 8C will sit at the top of the Alfa Romeo range, whilst a new GTV coupe – to be based on the Giulia – will sit lower down and be 'as aspirational as it is attainable', according to Alfa brand boss Timothy Kuniski.
Finally, there will be region-specific Alfa Romeo products, such as a long-wheelbase Giulia and Stelvio for the Chinese market. This is part of an effort aimed at appealing to specific markets with the Alfa Romeo brand, as well as an brand sales target of 400,000 by 2022 – more than double the brand's current sales.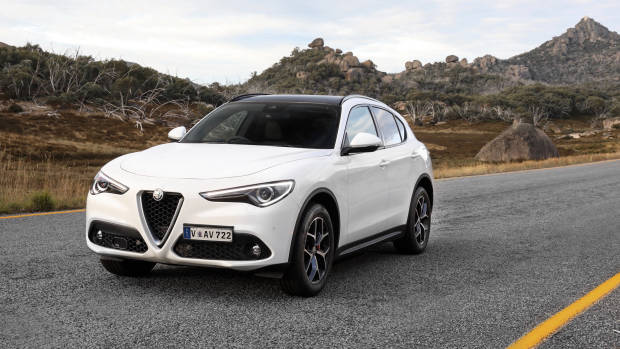 Like Alfa Romeo, Jeep will also be launching a number of new products in the next five years in order to appeal to a wider range of customers. The biggest news is that the company will launch a product smaller than the Renegade small SUV. According to Autocar, the car will start at around £15,000 ($26,500 AUD) and will be the new entry point to the Jeep range. Given the rapid growth for crossovers and compact SUVs worldwide, this decision is not surprising. It's rumoured that the smallest Jeep will share its new platform with the new Fiat Panda 4×4, which will launch by 2022.
Jeep will also launch other new models by 2023, including four electric models and 10 plug-in hybrids – presumably the latter powertrain option will be offered on each product that Jeep makes. The brand also confirmed that the Grand Wagoneer, a larger seven-seat SUV based on the Grand Cherokee, will be launched by 2022 and a new Grand Cherokee (which based on the same platform as the Alfa Romeo Giulia) is in the pipeline for 2020.
Maserati will have its range revitalised by 2022, including the Alfieri sports car and a new plug-in hybrid-only SUV that will sit below a new Levante and Quattroporte. The eye-catching Alfieri was originally revealed in 2014 as an upper sports car for the Maserati range. Since then, its release has been confirmed and denied, but it will finally replace the ageing GranTurismo coupe and convertible by 2022. Most interesting is that the Alfieri will feature an electrified drivetrain, presumably the same one used by the new Alfa Romeo 8C, that will also allow it to hit 100km/h in under three seconds.
Elsewhere in the Maserati range, the Ghibli will also receive an extensive facelift before 2022, whilst Maserati claims that its whole model range will be at least partly electrified before 2022, which spells the end for diesel fuel in its lineup – a move that will be replicated across the whole FCA lineup.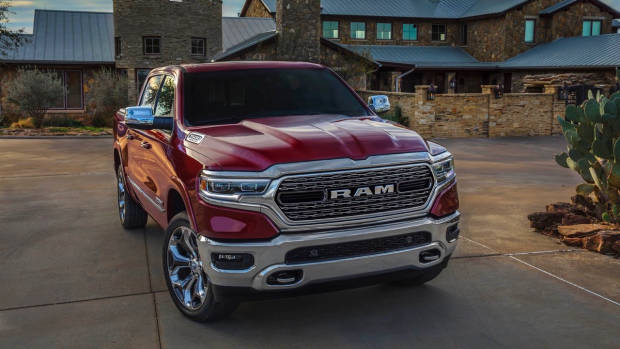 FCA's announcement focused solely on Maserati, Alfa Romeo and Jeep, leaving its other main brands – Chrysler, Dodge and Fiat – largely unmentioned aside from a few passing remarks by Marchionne. The future of the Chrysler brand has been up in the air recently, where in North America the company only sells the ageing 300 sedan and new Pacifica people mover – and no 300 SRT, like we get in Australia. Marchionne's only comment regarding Chrysler was that it will become a "people carrying" brand, which with the confirmation that the 300 will not live into another generation, will likely mean that the company's sole future product will be the Pacifica – a car not due to be made in right-hand drive, thus limiting the company's sales prospects in Australia. Autonomous company Wayco recently ordered 62,000 Pacificas, keeping the company alive and relevant, according to Marchionne.
Dodge however, has a brighter future with the company confirming next generation models of both the Charger and Challenger – cars tipped to be made in right-hand drive form for Australian buyers – will be made using an extensive refresh of both models' existing platform. The RAM utility brand has many new products confirmed for production in the future whilst Fiat's mainstream worldwide range will be limited to just the Panda light car and the 500 sub-brand, both confirmed for a new generation before 2020 and confirmed to include a new electric 500e and a 500 wagon for the first time. According to Marchionne, Fiat's Latin American success means that more region specific models such as the Mobi and Uno light cars. Products such as the Fiat Punto and Tipo will not be replaced in most markets.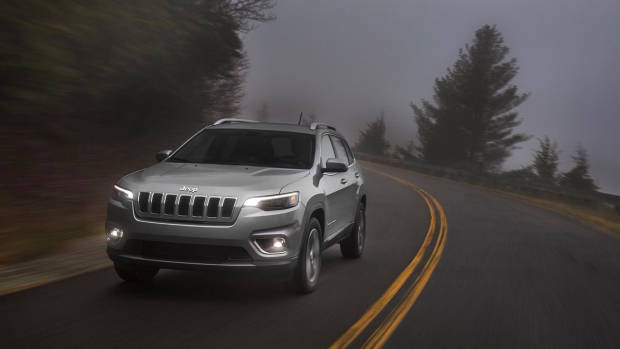 Why release such huge plans so early? Well, CEO Marchionne is due to retire next year and this 2022 plan (successful or not) will likely be his legacy. The cost of reviving Alfa Romeo alone has cost the company so much that investors have become a big source of income, and plug-in hybrid and turbo technology (both almost necessary for future product development) does not come cheap.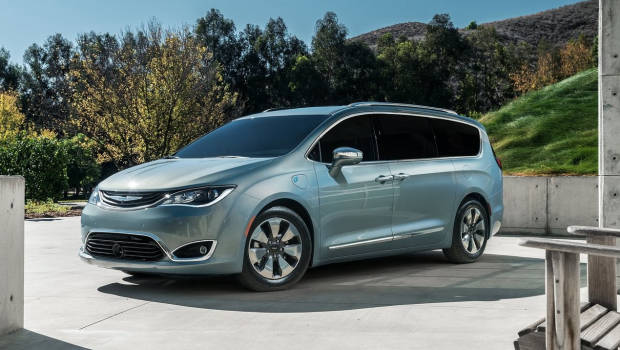 Stay tuned to Chasing Cars for news regarding the FCA brands.