Making its debut at the 2019 North American International Auto Show, the 2019 Subaru WRX STI S209 is the most powerful car that Subaru has ever produced. Using the same EJ25 2.5-litre turbocharged four-cylinder petrol engine as the regular WRX STI with a larger turbocharger and other modifications, the S209 produces a serious 254kW of power.
A number of other performance and handling upgrades have been given to the WRX STI S209. These include a carbon fibre roof and rear spoiler, suspension upgrades, lighter wheels and sportier interior treatments. Like many other debuts from Detroit, the S209 is only destined for North American, with no plans for Australian sales at this stage.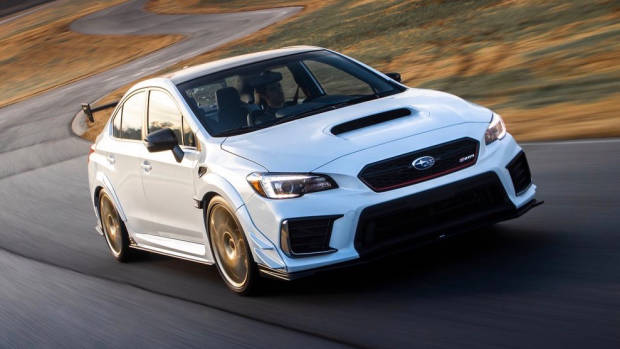 "Based upon WRX STI performance sedan, STI has exclusively tuned the various components of the vehicle including engine and chassis, and added exclusive parts to exterior and interior to develop this special model, S209." said the company.
"The S209 was developed with STI's goal to offer "the speed that can only be felt when the driver is in complete control of the vehicle" and achieved the driving performance extensively improved over the standard WRX STI."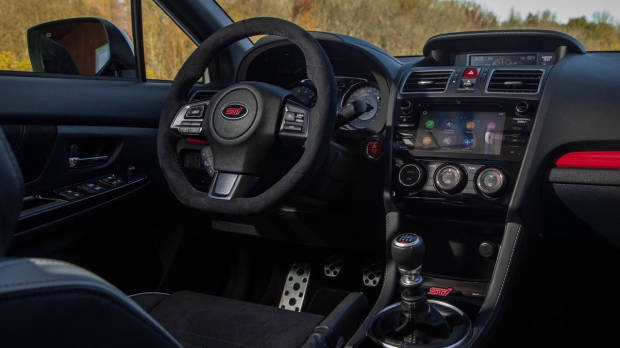 Designed to be the ultimate in the current series of WRX STI, the S209 uses the same EJ25 2.5-litre turbocharged four-cylinder petrol engine as the regular WRX STI, although a new HKS turbocharger has been fitted, as well as forged pistons, a high-flow intake system, larger fuel injectors and a larger exhaust, which has pushed up the maximum power figure to 254kW – up from 221kW. Subaru says that the maximum torque has been lifted by 10 percent at 3,600rpm, though no figure has been given.
Subaru has also fitted cross-drilled Brembo brakes with six-piston callipers at the front, as well as new Bilstein dampers, stiffened coil springs, a 20mm rear anti-roll bar and new bushings for the front and rear lateral links.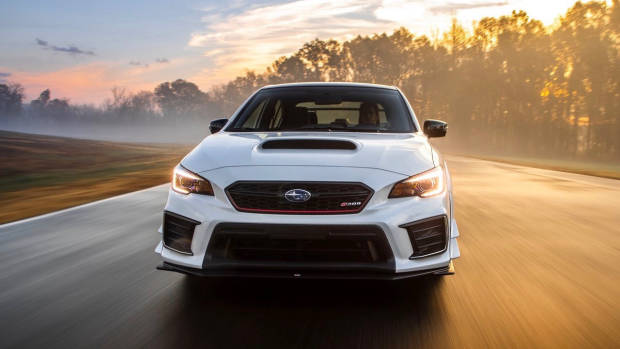 The company has also added front crossmember and rear subframe reinforcements, as well as a flexible front tower cross bar, and carbon fibre trimmings on the roof and rear spoiler. 19-inch BBS alloy wheels have been fitted, along with front, side and rear under spoilers for enhanced aero efficiency and a 43mm width increase to aid handling.
Inside the S209 are unique Recaro sports seats with ultrasuede trim, an STI-branded steering wheel with ultrasuede rimming, unique badging with an S209 badge on the centre console and an upgraded infotainment system with Apple CarPlay and Android Auto – hopefully Australian WRX models receive this screen soon.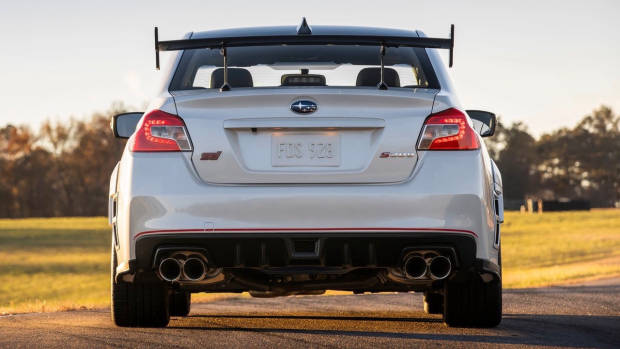 Like most of the other debuts at Detroit 2019, the WRX STI S209 isn't destined for Australian showrooms, In fact, with only 200 due to be produced solely for the North American market, the S209 will be a rare sight there as well.
Stay tuned to Chasing Cars for the latest Subaru news and reviews.