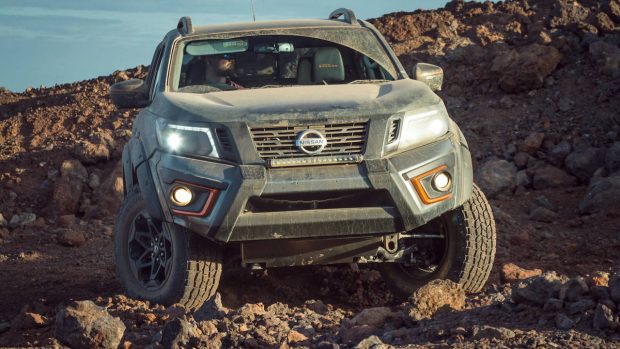 In December of this year, the 2020 Nissan Navara N-Trek Warrior will join the growing club of premium utes pre-customised by their makers with common off-roading accessories. Running in the over-$60,000 end of the Australian pick-up market, the Navara Warrior's mechanical and aesthetic additions over the N-Trek are fitted in Victoria and many are assembled in Australia.
The Nissan Navara Warrior will compete with tricked-up utes like the Toyota HiLux Rugged X ($64,490, $70,455 driveaway) and Holden Colorado Xtreme ($69,990, all sold) – but the Nissan, which sits on a bespoke lifted suspension and 32.2-inch Cooper all-terrain rubber, like the Ford Ranger Raptor ($75,990, $82,635 driveaway) aims at both off- and on-road dynamic gains.
The Warrior starts life as a Thai-built Navara N-Trek. Ten Warriors will be sub-assembled daily at Premcar, the former specialist Ford performance tuner business based in Victoria's Epping. Forty Australian manufacturing jobs have been resurrected in the development and implementation of the Navara Warrior programme. Testing and tuning of the Warrior was conducted entirely in Australia.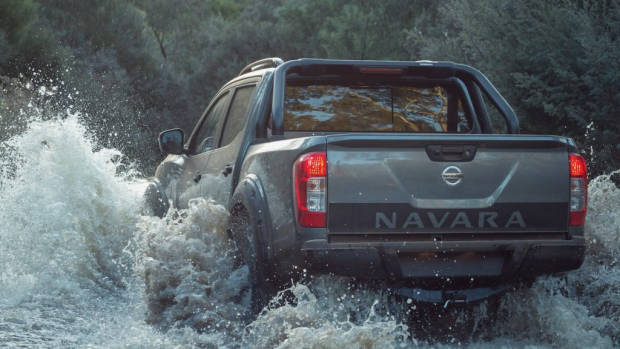 Pricing is yet to be finalised but Nissan Australia's Navara product manager Matt Baily says the combined value of the Warrior's additional specification sits in the vicinity of $10,000. For reference, the Navara N-Trek variant that the Warrior is based upon is priced at $56,450 in six-speed manual and $58,950 with a seven-speed automatic ($62,120 and $64,745 driveaway respectively).
Both gearboxes will be available in the Warrior, which exclusively uses the stronger of the Navara's two four-cylinder diesel engines – a 2.3-litre twin-turbocharged unit producing 140kW/420Nm.
An educated guess places the Navara Warrior's list price in the high $60,000 to low $70,000 range with a small premium added due to the fact Nissan's full five-year warranty will apply to the car and its accessories.
What equipment does the Navara Warrior have?
There is a bespoke spring and damper package, built locally by Monroe. The spring rates are reduced on both axles, both for greater wheel articulation off-road and more balanced handling on-road.
A new wheel and tyre package sees the wheel size downsized to 17 inches from the N-Trek's 18-inch wheel for better ride quality. The unique wheels are wrapped in Cooper Discoverer All-Terrain tyres measuring 32.2 inches in diameter. The measurement on the tyre is 275/70/R17.
The tyres (25mm) and bespoke suspension (15mm) see the Warrior's clearance lifted to 268mm – 40mm higher than the Navara N-Trek. The wider tyres see the front and rear track width increased by 40mm from 1,560mm to 1,600mm.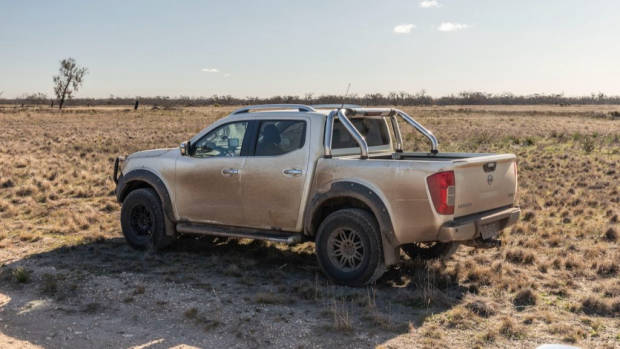 There is an integrated, body-coloured hoopless steel front bar designed by Brisbane firm EGR. The bar accommodates a 16-LED Hella light bar with a projection range of around 350mm. Premcar engineering director Bernie Quinn pointed out that this bar is designed not to disrupt airflow to the 2.3-litre engine, unlike some aftermarket solutions.
There is a 3mm stainless steel bash plate underneath the front fascia and the Warrior features are extended riveted plastic guards designed by Chinese outfit RP Prototype while Warrior-themed 3M decals are also added during the Premcar sub-assembly process.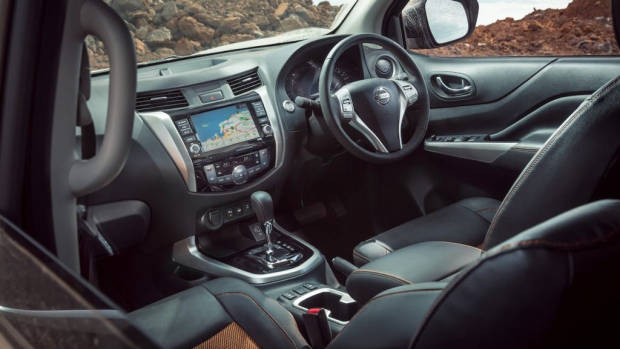 Inside, the interior is carried over almost wholesale from the Navara N-Trek. The only specific Warrior additions are embossed headrests and orange-trimmed floor mats.
The additional elements see the Warrior's payload fall to 730kg (manual) and 724kg (automatic). These figures are just shy of 200kg down on the N-Trek variant.
Compared with Holden's Colorado Xtreme or the Toyota HiLux Rugged X, the Navara Warrior skips a snorkel. According to product manager Matt Baily, that's because the Warrior strikes a balance between additional off-road capability and enhanced on-road handling and usability.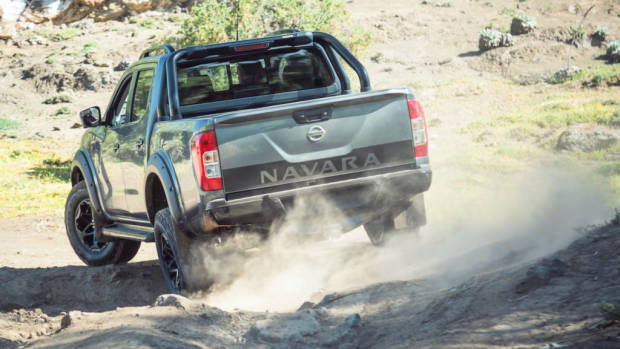 Mr Baily says Navara Warrior buyers will be driving on-road most days. "They want the vehicle to look good. They want to improve the performance of the vehicle. They want to improve the capabilities off-road, but they are not necessarily going off-road all the time."
The additions selected for the Warrior represent "the most popular [accessories] customers are looking for – the most demanded things," Baily says. "We haven't tried to line up with one competitor or another. We have focussed on customers who buy a Navara or are interested in a Navara."
Unlike the Ford Ranger Raptor, which introduced a new 157kW/500Nm two-litre turbodiesel four-cylinder to the Ranger lineup in Australia, Nissan have not taken the opportunity to select a more powerful motor for the Navara Warrior.
"We have a great-performing twin-turbo engine … it's a very capable engine. It does the job, and does the job very well," product manager Baily said.
In a considerable development, though, Mr Baily confirmed to Chasing Cars that even if they wanted it, Nissan would not able to utilise the Mercedes-Benz V6 diesel engine utilised in the Navara's platform-sharing sibling – the X-Class X350d.
Who will buy a Navara Warrior?
People shopping at the top end of the dual-cab market. While introducing the Navara Warrior, Nissan Australia managing director Stephen Lester pointed to the strong growth in the over-$60,000 portion of the ute market.
"The top end has really started to grow," Mr Lester said, pointing to almost 40 per cent growth in this price range in the last 12 months. In October 2018, utes priced at over $60,000 made up 16% of this segment. Now, that number is 22%.
"Up until now, Nissan hasn't played in that space – so what is the opportunity? More so than ever, consumers are demanding something that is not just a 'mid-life cosmetic crisis solution' – they are actually demanding that fit-for-purpose deliverable that showcases not only something about what they want to be perceived as, but [a ute that] also delivers in the real world," Mr Lester said.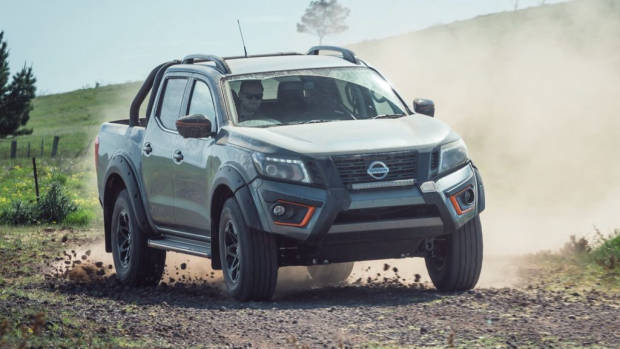 Lester said the ute segment in Australia is transitioning away from "tradie's mate" to vehicles that can easily blend into family use. "They go to the job site during the week, but [they are also a] weekend warrior."
At present the Australian-developed Navara N-Trek Warrior will be sold locally and in New Zealand, but there is the prospect that other Navara markets, which include Europe and South America, will take up the Warrior treatment.
"What I can tell you is that since we have brought the project to global attention, we have got a tremendous amount of interest from a number of other markets within the [Asia-Oceania] region and beyond," Mr Lester said.
How can you get a Navara Warrior?
By expressing interest with a Nissan dealer, mainly. The first deliveries will be in December.
Production of the Warrior grade in Melbourne will start in November at the aforementioned rate of ten sub-assemblies per day, though Premcar say that in the event of considerable demand, production could be upped to "at least 12 or 13 per day by rebalancing the line" and by hiring additional staff.
Unlike the Holden Colorado Xtreme, which was a limited-edition variant, Navara product manager Baily says the Warrior will be a permanent addition to the range.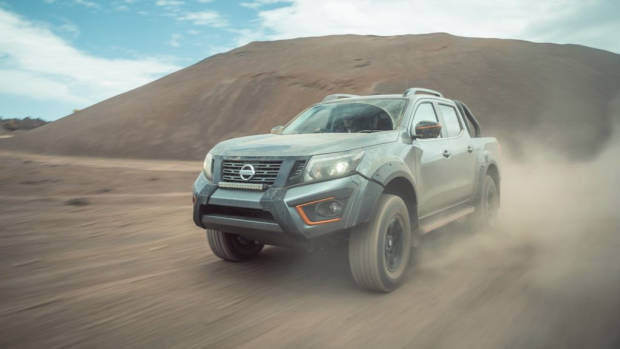 But Mr Baily stopped short of confirming that 10 units per day extrapolated to 48 production weeks per year would total about 2,400 units – or about five per cent of Navara sales.
"We don't normally talk about our sales volumes … but as you can see, the [Premcar] facility is a significant facility. I have every confidence the vehicle will be a competitive model in this segment and perform well for us, and grow Navara sales," he said.
So, while early on there will likely be waits for supply to open up, it is likely that picking up a Warrior will become a little easier into 2020.
How does the Navara Warrior drive?
You'll have to wait for our first off-road drive and on-road review, which we'll be doing at the end of this year. For now, you can check out our walkaround video by streaming it at the top of this article.