Following the release of Mazda's BT-50 Single and Freestyle Cabs, the marque is offering incentives for business owners to grab themselves a new ute for the fleet with promotional pricing across the BT-50 range.
While other ute manufacturers like Toyota and Isuzu target a wide range of buyers from sole traders to massive government fleets, Mazda has the BT-50's sights set on small business owners and operators with this promotional pricing.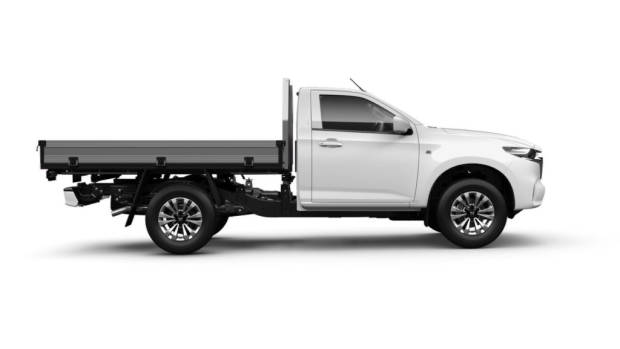 There are noble intentions behind the incentives with Vinesh Bhindi, Mazda Australia Managing Director seeing these deals as an olive branch to those affected by the global pandemic. "Mazda Australia is proud to support these small business customers – who are the lifeblood of the Australian economy – through the recovery phase and into normal business conditions".
The most affordable BT-50, the Single Cab XT 4×2 Automatic Chassis, is on offer for $39,990 on the road with a genuine Mazda Alloy tray, that represents a saving of $3,201 over the full driveaway price. The promotional pricing applies to all variants, not just the Single and Freestyle cabs but the popular Dual Cabs as well, and a full price list appears at the end of this article.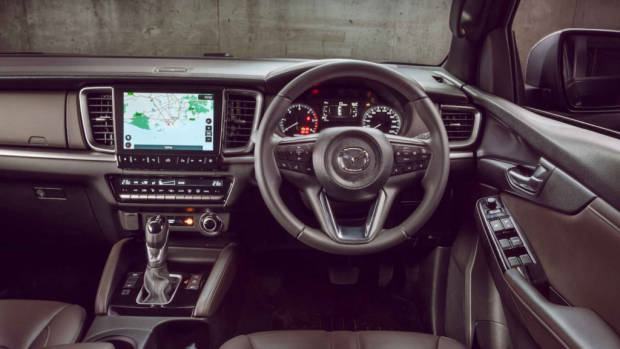 Even the range-topping BT-50 Dual Cab GT Auto, which carries a recommended driveaway price of $64,791 will be available to ABN holders for $59,990 on the road, a saving of $4,891. Considering that specification boasts heated, brown leather-appointed seats, wireless Apple CarPlay, remote start and keyless entry, that's pretty respectable. At the small business rate, the BT-50 GT even undercuts the more spartan Isuzu D-Max LS-U.
While Chassis variants of the ute both represent significant savings and a blank canvas for buyers, Mazda does not offer this promotional pricing without a genuine tray. The fitted tray pricing is $2,150 for Dual Cab, $2,300 for Freestyle, and $2,470 for the Single Cab.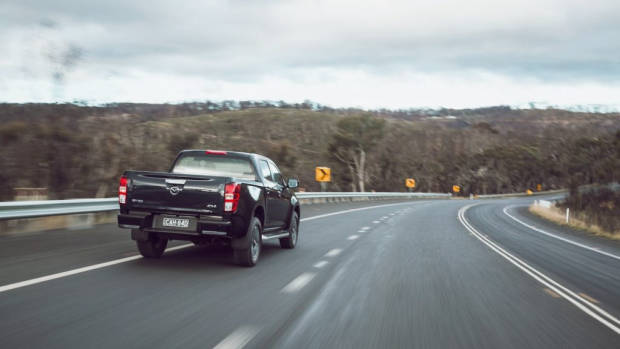 Mr Bhindi re-iterated the brand's focus on small business with the new BT-50 "With our… Complete Fleet program we have a proactive focus on small fleet buyers, which are anticipated to make up over half our sales mix".
The dual-cab industry standard is around 70 per cent fleet sales. While Mazda pitches the BT-50 as a more niche, personal vehicle than something like a Hilux, Mr Bhindi stated Mazda Australia is still keen to grow those all-important fleet sales. This should be bolstered by the brand's guaranteed future value scheme, too, which keeps repayments down and customer confidence high.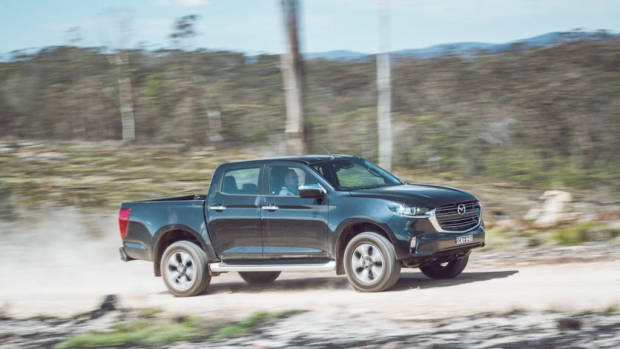 Powering all BT-50 variants is an Isuzu sourced three-litre turbo-diesel four-cylinder kicking out 140kW and 450Nm. That combined with a six-speed torque-converter or manual gearbox is good for a payload over 1,000kg and 3,500kg towing capacity across the range.
All Mazda BT-50s have a full active safety suite with adaptive cruise, rear cross-traffic alert, AEB with pedestrian and cyclist detection and eight airbags for a full complement of five stars in the ANCAP testing procedure. 4×4 variants boast a locking diff for excellent off-road performance.
2021 Mazda BT-50 promotional small fleet pricing
BT-50 XT Single Chassis 4×2 AT – $39,990 ($3,201 saving)
BT-50 XT Freestyle Chassis 4×2 AT – $43,490 ($3,144 saving)
BT-50 XT Single Chassis 4×4 MT – $44,990 ($3,379 saving)
BT-50 XT Single Chassis 4×4 AT – $47,490 ($3,483 saving)
BT-50 XT Freestyle Chassis 4×4 MT – $48,490 ($3,346 saving)
BT-50 XT Freestyle Chassis 4×4 AT – $50,990 ($3,451 saving)
BT-50 XT Dual Cab Chassis 4×2 AT – $46,990 ($3,690 saving)
BT-50 XT Dual Cab Pickup 4×2 AT – $45,990 ($3,899 saving)
BT-50 XTR Dual Cab Pickup 4×2 AT – $48,990 ($5,056 saving)
BT-50 XT Dual Cab Chassis 4×4 MT – $51,990 ($4,178 saving)
BT-50 XT Dual Cab Chassis 4×4 AT – $54,490 ($4,246 saving)
BT-50 XT Dual Cab Pickup 4×4 MT – $50,990 ($4,399 saving)
BT-50 XT Dual Cab Pickup 4×4 AT – $53,490 ($4,494 saving)
BT-50 XTR Dual Cab Pickup 4×4 MT – $53,990 ($5,501 saving)
BT-50 XTR Dual Cab Pickup 4×4 AT – $56,490 ($5,597 saving)
BT-50 GT Dual Cab Pickup 4×4 MT – $56,490 ($4,866 saving)
BT-50 GT Dual Cab Pickup 4×4 AT – $59,990 ($4,981 saving)