The 2021 Maserati Quattroporte large sedan has been given a refreshed exterior, updated technology and a more affordable base model as it attempts to steal sales from its dominant German rivals.
Last year the Quattroporte managed just 10 sales in Australia, compared to 23 transactions for the Porsche Panamera while BMW managed to move a very impressive 117 8 Series Gran Coupes.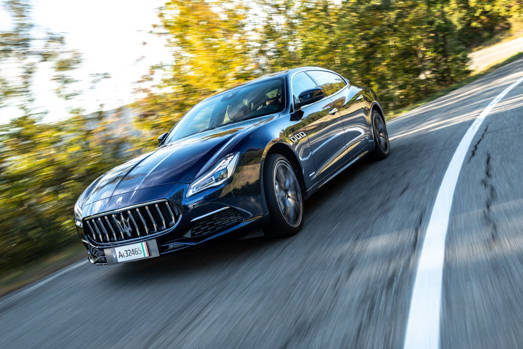 In line with Maserati's efforts to keep a cohesive design language across its models, the Quattroporte wears the updated Maserati-trident based grille design at the front, with matrix LED headlight sitting at either side. 
At the rear are new taillights with a boomerang-like design that can be selected in a darker shade for the optional black pack or a clearer design on the GranLusso trims.
The design-focused Quattroporte GranLusso trims feature their own grille and a subtle splitter with chrome accents across the front. Maserati has given the Quattroporte GranSport a more aggressive grille design with flared side air intakes for increased cooling with a piano black spoiler sitting on the boot.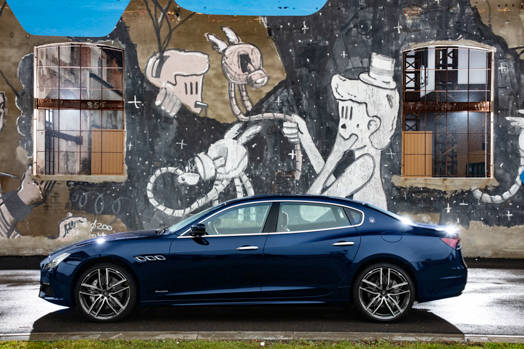 Maserati has reshuffled the lineup for 2021, with the V8-powered Quattroporte GTS ($299,990 before on roads) struck-off the list and replaced with a far more affordable base model ($210,990 before on roads) and top-spec Quattroporte GranLusso S and GranSport S (both $269,990).
The Quattroporte GranSport and GranLusso have also gone up by $3,000 in 2021 with a new price of $227,990, before on-road costs.
The entry price puts it just above an entry-level Porsche Panamera sedan at $199,500 (before on-roads) and The BMW 840i M Sport Gran Coupe at $204,900, with both models easily outselling the Quattroporte in 2020 after it only moved 10 units off the lot.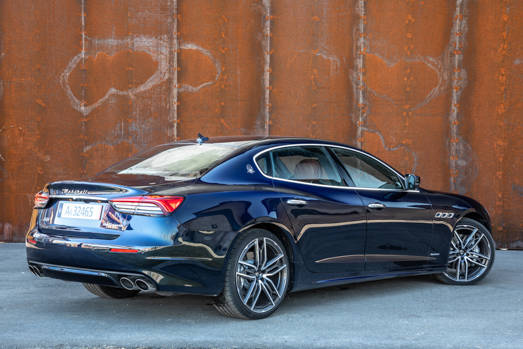 The Quattroporte powertrain has remained the same for 2021, with all models powered by a twin-turbo three-litre V6 that is put through an eight-speed torque converter automatic and sends power to the rear wheels only.
The standard Quattroporte, along with the base GranSport and GranLusso, puts out 257kW of power and 500Nm of torque while the GranSport S and GranLusso S turn up the wick to 313kW/580Nm.
Similar to the Ghibli, Maserati has also swapped out the 8.4-inch touchscreen with a 4:3 ratio for a widescreen 10.1-inch display with a 16:10 ratio, in a move that has been echoed in other luxury brands such as Mercedes-Benz and Genesis.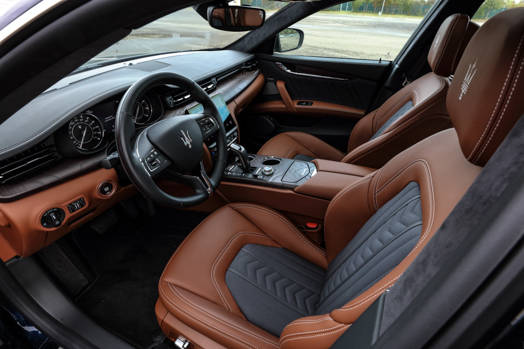 The Maserati Intelligent Assistant software on the multi-touch display is now an android-based product that features a new graphics interface that is said to be more intuitive for the driver to use.
Adaptive cruise control is no longer a highway-exclusive system which should make it far more friendly to use in heavy traffic, while a lane-keeping assist function also keeps the car in line. However, the semi-autonomous feature still requires a vigilant driver with both hands on the wheel.
Later in 2021 the 3.8-litre V8 will return to the Quattroporte in the Trofeo, which will pack 433kW of power and 730Nm of torque. All that power will be sent to the rear wheels which will launch the luxury sedan from 0 to 100km/h in 4.5 seconds.
Maserati Quattroporte 2021: prices in Australia
All prices listed are before on-road costs.
Quattroporte: $210,990
Quattroporte GranSport: $227,990
Quattroporte GranLusso: $227,990
Quattroporte GranSport S: $269,990
Quattroporte GranLusso S: $269,990