Just days after parent company General Motors announced they were going to kill off the combustion engine Cadillac has decided it wants to have a bit of fun before the due date.
The 2021 Cadillac CT4-V Blackwing is that fun. The Blackwing serves as the flagship variant of the new midsize sedan and packs a 3.6-litre Twin-Turbo V6 putting out 352kW of power and 603Nm of torque.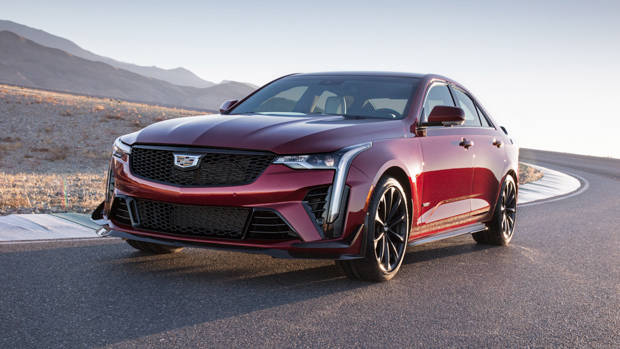 In Cadillac's line-up, the CT4 takes over where the ATS left off as a competitor for the Mercedes-Benz C-Class, Audi A4, Lexus IS and BMW 3 Series.
Incredibly, Cadillac has made the CT4-V Blackwing available with either a 10-speed automatic gearbox or – enthusiasts rejoice – a six-speed manual.
The manual transmission is fitted with an auto-blip function between gears, similar to a Toyota GR Yaris or BMW M2, which should make the stick-shift more approachable for inexperienced drivers.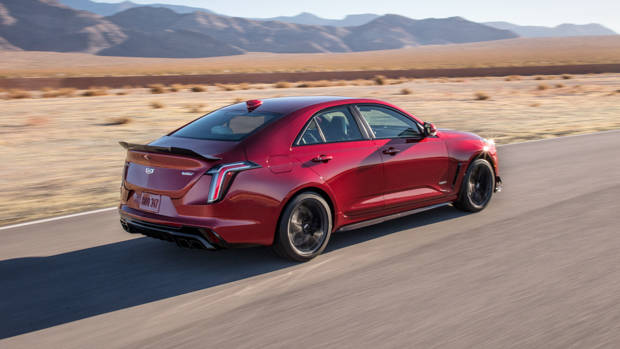 Showing devotion to performance, Cadillac specifies manual Blackwings with high-performance titanium connecting rods and a revised crankshaft counterweights in the engine to reduce the stress placed on the drivetrain.
The engine sends all that power exclusively to the rear wheels with a lightened electronic limited-slip differential installed to try and keep the sedan in a straight line, or not.
While these figures may not beat out the likes of the incoming 375kW/650Nm BMW M3 Competition for outright grunt, the starting price of  USD$59,990 (AUD $78,890 at current rate) in the United States is very impressive and is noticeably cheaper than the M3 Competition, which starts at USD$72,800USD (AUD $95,445) in the United States.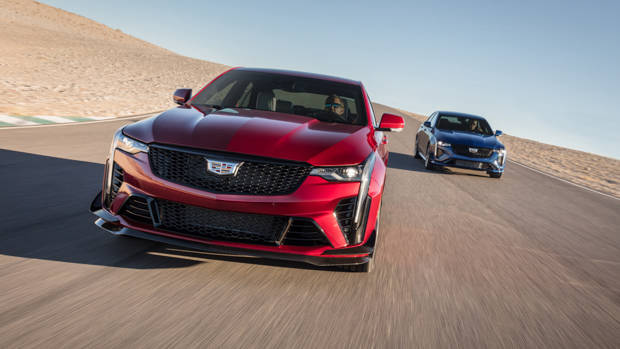 Cadillac has fitted Macpherson strut suspension at the front and a five-link independent suspension at the rear. Similar to the Ford Mustang, the CT4-V Blackwing uses Magnetic Ride Control dampers designed to give the CT4-V Blackwing a capable but compliant suspension system.
Forged 18-inch alloy wheels sit at each corner as standard and are wrapped in sticky Michelin Pilot Sport 4S tyres measuring 255mm at the front and 275mm at the rear.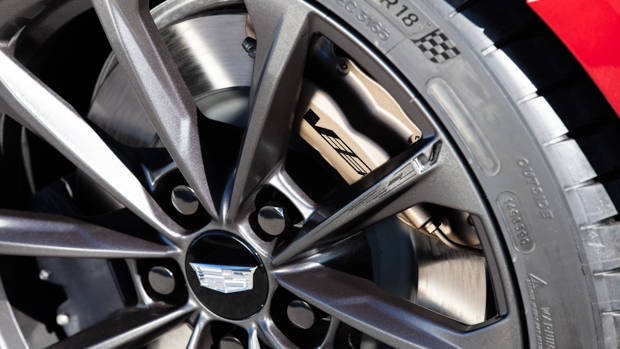 Six-piston front and four-piston rear Brembo brakes are fitted as standard with 380mm and 340.5mm front and rear rotors.
Cadillac says it has built the CT4-V Blackwing with track days in mind and has extensively tested the fire-breathing sedan to ensure the hardware can stand up to significant abuse.
The Cadillac CT4-V Blackwing will be rolled out to dealerships in the United States sometime between June and August, with no word yet on if it could be coming to Australia.