Ford is continuing its product offensive, with Australian pricing and specifications for the 2018 Ford Mustang being announced ahead of the car's local arrival in July 2018. On sale in the United States since 2017, the facelifted version of Ford's hugely successful muscle car has received a significant midlife update targeting all areas of the car.
On offer are heavily revised styling for a more aggressive look, a more powerful 339kW 5.0-litre V8 GT, new active safety equipment such as autonomous emergency braking, as well as added equipment such as LED headlights and newly-optional MagneRide adaptive dampers. Whilst equipment levels have risen, prices have also risen as much as $8,793.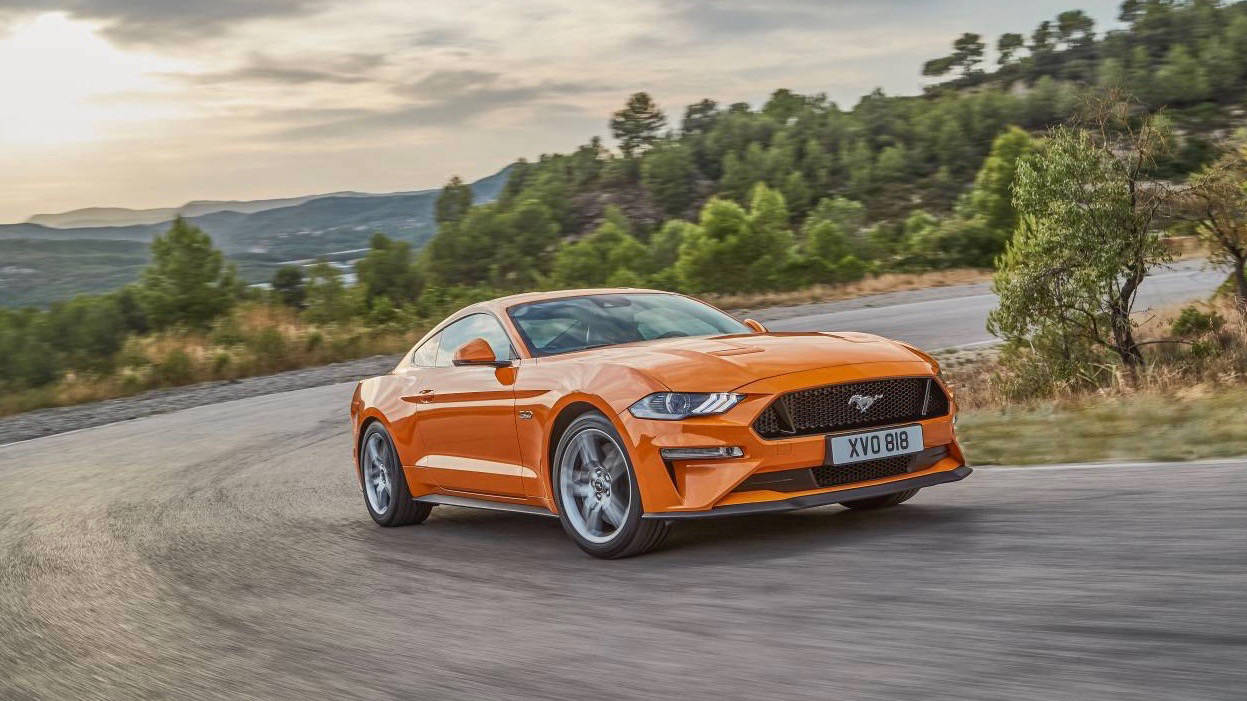 "Most people have a Mustang memory, whether it be a favourite film moment, a childhood memory or, more recently, parking one in their own garage," said Graeme Whickman, Ford Australia President and CEO.
"The updated model offers customers a raft of new features for greater capability of Australia's best-selling sports car, which has shown how much Mustang resonates with the Australian lifestyle."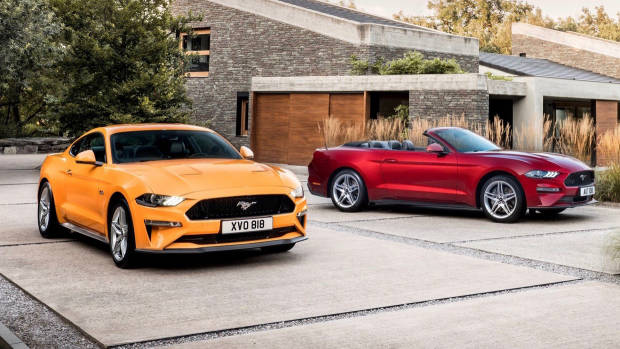 Much more than the usual mid-life facelift, the 2018 Ford Mustang includes a significant amount of upgrades to ensure that it remains fresh throughout its lifecycle. Most noticeable are the changes to the car's styling, which is much more aggressive than before – particularly the grille, which has grown to an almost-snout. The front air intake has also been given a restyling in an effort to increase airflow to the engine, whilst the redesigned headlights are now all-LED and feature LED daytime running lights.
The rear end of the 2018 Ford Mustang gets redesigned tailights with an extra kink at both the top and bottom, whilst the rear diffuser has been redesigned for a sportier look. V8 GT models get a quad exhaust system, whilst three new colours are also available – Royal Crimson, Orange Fury and Kona Blue (taken from Hawaii, not Hyundai).
The Mustang EcoBoost also features redesigned 18-inch alloy wheels, whilst the current multispoke 19-inch alloy design carries over to the new GT, though GT models also have the option of a new 19-inch five-spoke design. Ford's Over-The-Top (OTT) stripe package is also available in white or black, depending on exterior colour.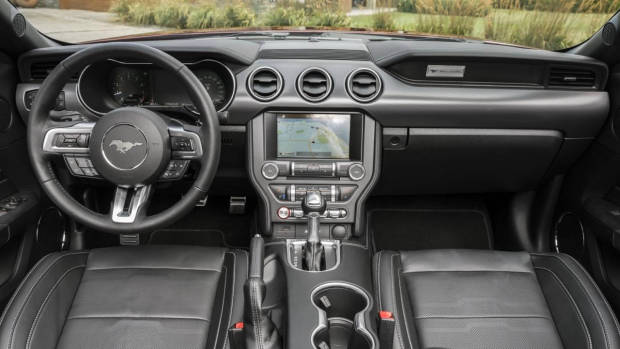 The revisions inside the 2018 Ford Mustang continue. All models now receive Ford's newest SYNC3 infotainment system with automatic emergency calling, as well as hand-stitched details such as the centre console and dashboard binnacle. All Mustang models also include a new 12-inch digital instrument cluster, which offers three different modes – normal, sport and track – and is configurable for owners to fully personalise their Mustang.
2018 Ford Mustang models are also much safer than before, with autonomous emergency braking (AEB) with pedestrian detection, automatic high beam, radar cruise control and lane departure warning standard equipment – the blind-spot monitoring of North American models is yet to be seen, however.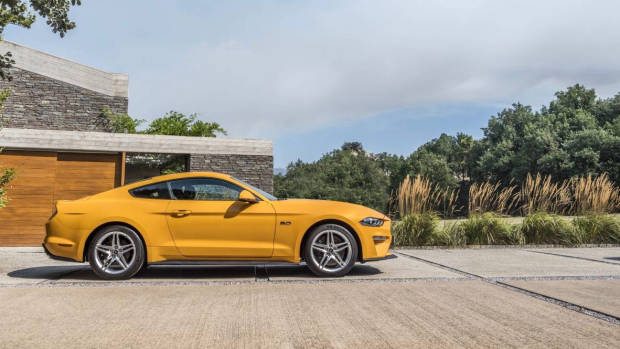 The upgrades to the 2018 Ford Mustang haven't stopped there either, with a comprehensive mechanical upgrade on all models. EcoBoost models produce 9Nm more torque though 9kW less power (224kW/441Nm), whilst V8 GT models now produce 26Nm more torque at 556Nm and a substantial 33kW more power at 339kW thanks to high-pressure direct injection. In addition to more oomph, the former six-speed automatic is now a new ten-speed unit, whilst the six-speed manual that's available on EcoBoost and GT fastback models has also seen revisions, including a new twin-disc clutch for V8 models.
A new active-valve exhaust system is now standard on GT models, and offers four modes – normal, quiet, track and sport – that offer a different exhaust note. The 2018 Ford Mustang's suspension has also been retuned for better ride control, while a new cross-axis joint in the rear suspension supposedly leads to increased lateral stiffness. Ford has also made adaptive dampers an option on the Mustang for the first time, with the MagneRide suspension adjusting 1,000 times per second. The dampers themselves stiffen or loosen depending on which mode the car is in – normal, sport or track.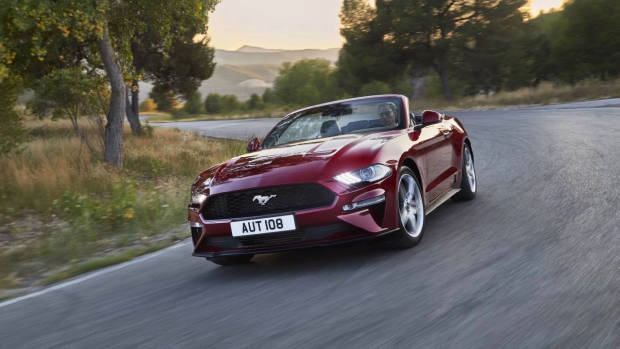 2018 Ford Mustang pricing (plus on-road costs):
Ford Mustang EcoBoost Fastback manual $49,990
Ford Mustang EcoBoost Fastback automatic $52,990
Ford Mustang EcoBoost Convertible automatic $59,490
Ford Mustang GT Fastback manual $62,990
Ford Mustang GT Fastback automatic $66,259
Ford Mustang GT Convertible automatic $74,709
Options:
OTT Stripes – black $650
Single-wing rear spoiler (Fastback only) $750
Recaro leather seats (Fastback only) $3,000
19-inch alloys wheels (EcoBoost) $500
19-inch alloy wheels (GT) $2,500
MagneRide Suspension $2,750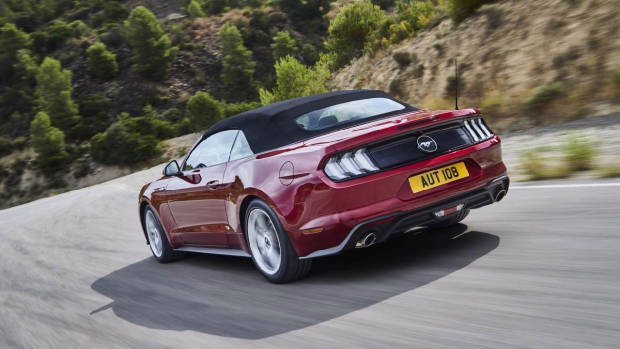 The Ford Mustang has been a phenomenal success for Ford in Australia and has been the brand's second-highest selling car for some time – in many months in 2017, the Mustang outsold all other Ford models bar the Ranger combined. The 2018 Ford Mustang will be launched into Ford dealerships half way through 2018, and will form part of a significant year for the brand which also includes an all-new Focus reveal, the new Endura SUV and updates to the current range, including the Ranger Raptor, Mondeo, Escape and Everest.
Stay tuned to Chasing Cars for news regarding the Ford range.