Dearborn has pledged a long-term commitment to iconic 5.0-litre V8 power for the lifecycle of its new seventh-generation Mustang. And Ford suggests that there's life still in the naturally aspirated format well into the future, provided it's not legislated into extinction.
Speaking to Chasing Cars at the recent launch of the Mustang Dark Horse in the US, Ford Performance global director of motorsports, Mark Rushbrook, said that "we're in the fourth generation (Coyote engine) and the engineers get smarter every day," when asked if the 5.0-litre V8 will still be around in ten years.
"From doing the third generation [the engineers] learnt a lot that fed into the fourth generation and there's plenty to be learned [from] the fourth generation," in reference to the new all-alloy unit with its dual-intake, dual-throttle body design debuting on the S650 pony car.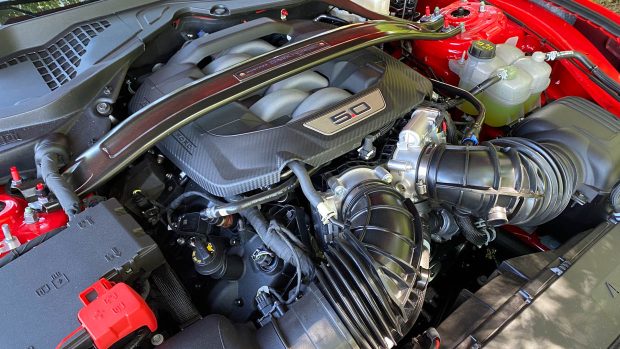 "We could, technically, do a [future] fifth generation," Rushbrook says. "If and when [a future fifth-gen Coyote V8] makes sense…it's a matter of working the [emissions] regulations."
Ford did not stipulate that the new gen-four engine necessarily had to last the lifecycle – feasibly eight to ten years – of its newest Mustang generation. Indeed, a fifth evolution V8 might have to be deployed as a running change if ever-more-stringent fuel efficiency/emissions regulations force Ford's hand.
Electrified Mustang pony car considered but scrapped
Ford's current lineup comprises its internal combustion-pony Mustang range and the dedicated EV Mustang Mach-E crossover, both of which are due to land in Oz in the coming six months.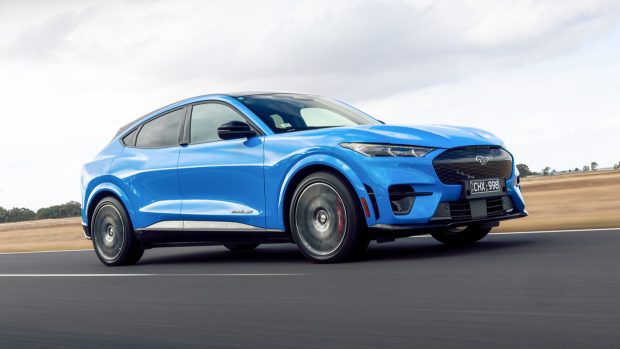 When asked whether Ford had considered electrifying the regular Mustang's seventh-generation, Rushbrook replies: "It was certainly considered [if] it made sense or not. And the decision was that it did not.
"There's a market of people who want fantastic driving, sounding and performing internal combustion engines, with an automatic or manual transmission."
"We're not going down that [electrification] road," says Ford's Mustang brand manager, Jim Owens.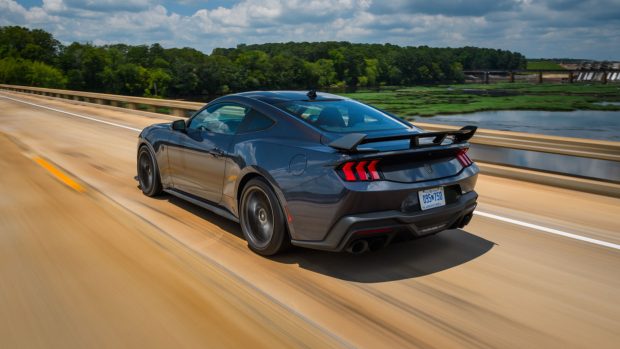 He goes on to explain that Mustang and Mustang Mach-E buyers are quite different demographics and target customers in Dearborn's eyes, though not exclusively so.
However, he explains that a clear technical lineage between Mustangs past, present and future heritage are of vital importance for perpetuity of the pony car brand moving forward.
"Here in the US we are meeting our [emissions] requirements through our mix [of internal combustion and electric powertrains] via [CO2} credits," Owens says.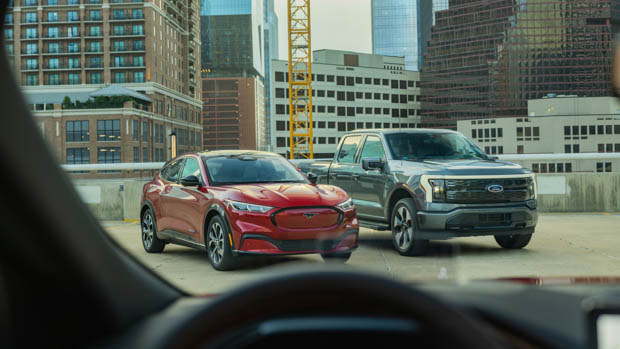 "[That's why] we're allowed to do two internal combustion engines [in 2.3L Ecoboost turbo four and gen-four Coyote V8] is the success of the [electric] F-150 Lightning and Mustang Mach-E."
"I can't comment on what the [US] government is going to do [with emissions legislation] but, at least here in the US, we are meeting the requirements through our 'mix' – to manage the CO2 [output across Ford's wider model portfolio]."
"First in, last out" Mustang poised to capture V8 muscle car monopoly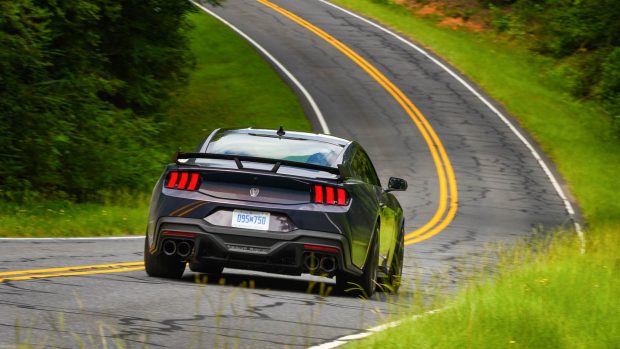 Owens' seemingly favourite catchphrase for Mustang is "first in, last out". Indeed, Mustang's original mid-1964 production predated Chevrolet's Camaro by three years and Dodge's Challenger by five.
Today, Chevrolet will discontinue its iconic Camaro nameplate at the end of its MY24 production, while Dodge is calling time on its logical competitor the Challenger this year (during MY23) to focus on an electric alternative.
This leaves Mustang, at the dawn of a new seventh-generation, as the last of its competitive set and, therefore, the last of volume-produced, internal-combustion US V8 muscle cars.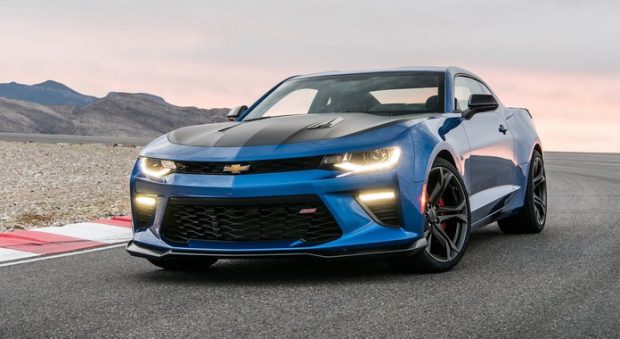 While Owens fairly points out that each rival nameplate has succumbed to at least one hiatus in the past and could return in future, it's on Ford that continues to evolve the classic V8 – let alone one naturally aspirated – against the growing tide of ever-tightening legislation.
"As long as we can [build V8s], we will," Rushbrook adds. And, indeed, as head of Ford Performance's motorsport interests the bent-eight not only remains a mainstay in Ford's F-truck and Mustang lineups, but remains a lynchpin of numerous Blue Oval racing endeavors.
The current fourth-gen all-alloy Coyote peaks outputs at 373kW and 566Nm in naturally aspirated 5.0-litre guise in the US-spec Mustang Dark Horse.
The Australian version (exact outputs TBC) is set for local release in Q1 2024.