The iconic Ford Mustang sports car will gain a decent power boost when it launches in late 2023.
For the US market, Ford has confirmed there will be four key power outputs: one for the high-performance turbocharged four-cylinder 'base' engine and three output tiers for the existing 5.0-litre Coyote V8 engine.
Outputs for Australian-delivered Mustangs remain unconfirmed, however they are likely to not stretch far from US figures.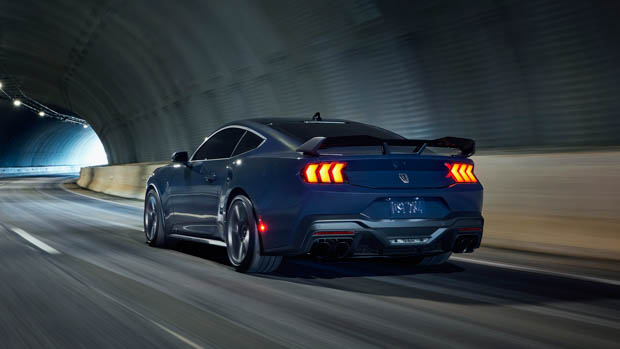 For those wanting the turbocharged 2.3-litre four-cylinder engine, power figures are up just 5kW on the old version and now sit at 235kW/474Nm.
Stepping up to the iconic 5.0-litre naturally-aspirated V8 engine, the base Mustang GT will now produce 358kW of power and 562Nm of torque – a 22kW/7Nm change over the last Mustang GT.
This increase in power and torque will be thanks to an uprated oil pan and a dual intake and throttle body system – a first for the 5.0-litre Coyote unit.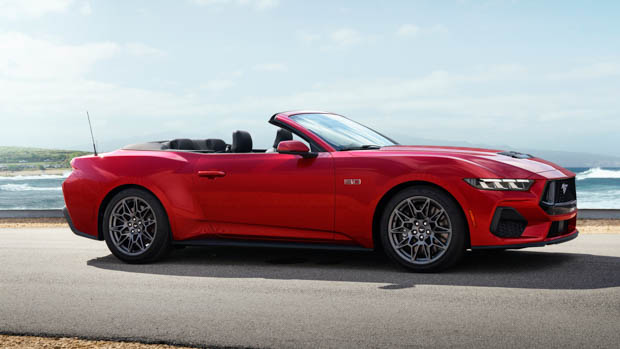 However, if owners decide to select the variable exhaust system, outputs lift ever so slightly to 362kW/566Nm. It's quite likely that all Mustangs will come standard with this system in Australia as they have done so previously.
The flagship Mustang Dark Horse will take outputs even further, hitting that perfect 500 horsepower figure (373kW/566Nm).
What has Ford tinkered with to get that power out of a 5.0-litre Coyote? Forged piston connecting rods, strengthened camshafts and a uniquely-balanced crankshaft all work in harmony to make more power than ever.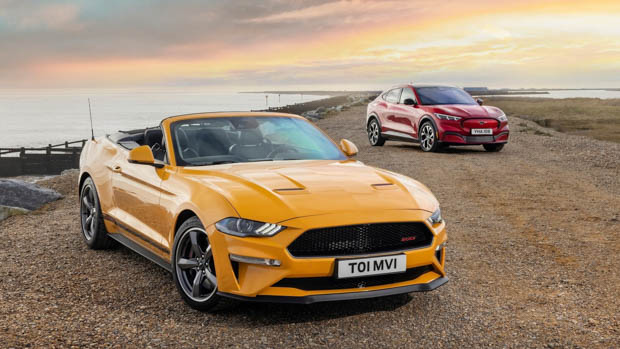 To compare, the Dark Horse makes 22kW more power than the outgoing Mustang Mach 1.
What about the iconic Shelby models, or hybrid power?
Chasing Cars has previously reported on the possibilities of a return of the Shelby nameplate for the next-generation of Mustang.
The Shelby GT500 name could return in what could possibly be the last internal-combustion generation Mustang.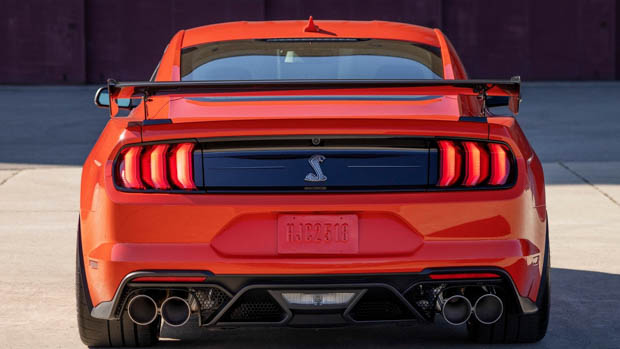 Much of the motoring media was surprised to learn that the next-gen Mustang – codenamed S650 – would not be going hybrid as was initially expected.
A leaked LinkedIn page from earlier in the year showed that a Ford engineer had in fact worked on a hybrid version of the Mustang. Mysteriously, at the launch, a hybrid was nowhere to be seen.
A hybrid or fully-electric version of the Mustang will not likely surface until the eighth-generation Mustang arrives at some point closer to 2030.