Ford Performance has doubled down on expectations that the new Mustang Mach-E will be accepted as a legitimate challenger in the go-fast EV market.
Speaking to Chasing Cars at the international launch of the Mustang Dark Horse in North Carolina, North America, Ford's Mustang brand manager, Jim Owen, revealed that tuning company Shelby is working on quicker package than the limited-edition Shelby Mustang Mach-E GT.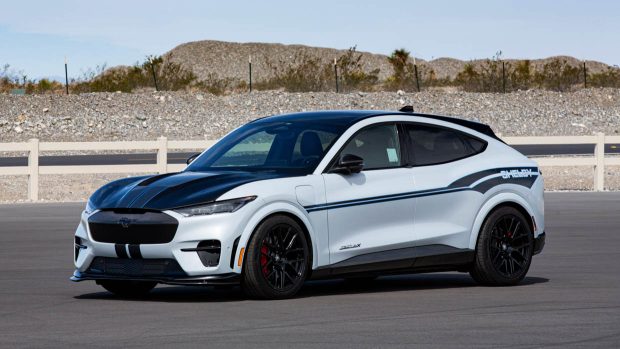 "Shelby America is doing a Shelby GT that they unveiled two years ago", he says, regarding the limited 100-unit high-performance upgrade package offered by technical partner Shelby in Europe.
Launched two years ago, the Shelby makeover is priced at EURO24,900 for MY21-MY23 Mach-E models.
"[Shelby] is working with the battery company to increase the performance and the power of it," Owens says.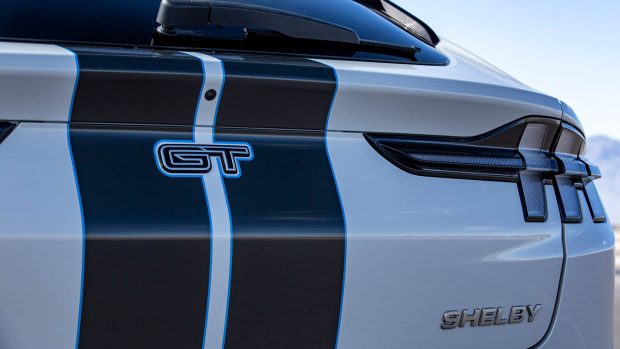 Styling, suspension and rolling stock changes are also included in older package, though battery enhancement suggests a more significant investment in core development that could filter through in higher-volume production variants.
When asked if Mach-E offers a viable avenue for tiers of performance variants enjoyed by the regular petrol Mustang, Owen suggests that the electric crossover essentially represents today what Mustang first did back in the mid 1960s.
"Yeah. I go to club events and track days and some of the hardcore [owners] say, well: 'you can't call it Mustang'. But it is at its heart and soul, a Mustang.
"[The original 1964] Mustang was about changing how people perceive driving to be and I think that's what we've [also] done with Mach-E.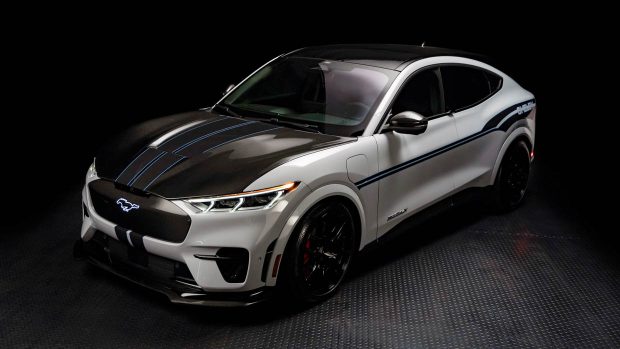 "The [flagship] GT performance literally is the equivalent of 480 horsepower (358kW)…and it's faster than my own [petrol Mustang] GT500 zero to sixty.
"It has Magnaride suspension. It has Brembo brakes and performance tyres. That suspension set-up was designed here in the Ford Performance Technical Center (in Charlotte, North Carolina) on the ($3million) simulators you just saw."
"That's not what you put into an electric car for mileage, right? It's what you put in for performance."
When asked if any prototypes of higher-performance Mach-Es exist in road-going form, Owen teased that "there's always fun stuff running around [Ford's hometown of] Dearborn.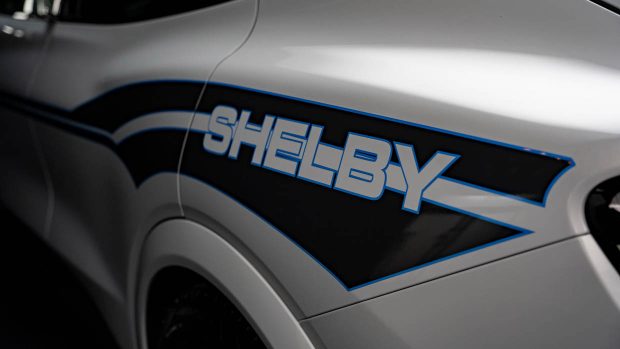 "The engineering team is always working on fun things to do."
The Mach-E electric crossover will launch in Australia in Q4 this year in a choice of three grades and priced from $79,990. 
The aforementioned GT flagship, priced at $107,665, is powered by 358kW/860Nm dual-motor set-up promising 3.8-second 0-100km/h performance and 490kms of claimed range. 
The Mach-E GT is somewhat pricier than the current Tesla Model Y Performance ($95,300) that offers more power (393kW) if lower torque (660Nm) in its dual-motor format.