Skoda's upcoming performance SUV, the Kodiaq RS, is unlikely to be launched in Australia for the foreseeable future thanks to the choice of engine used. Under the bonnet of the Kodiaq RS is the 176kW/500Nm bi-turbo diesel used overseas variants of the Volkswagen Passat and Tiguan, matched to a seven-speed dual-clutch automatic transmission – itself deemed unsuitable for Australia's supposed hot climate.
The decision is likely to be a disappointment for Skoda Australia, who pushed the company hard to bring the Kodiaq RS here, thanks to our love of performance variants. The Kodiaq will not be made with the 206kW 2.0-litre turbo petrol from the Golf R either.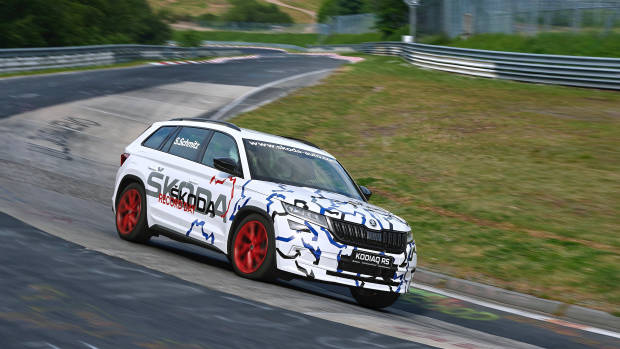 Skoda is teasing the Kodiaq RS before its European launch at the 2018 Paris Motor Show, with many teaser images and a lap record set around the famous 21.9km-long Nurburgring racing track with racing driver Sabine Schmitz. A lap record of 9 minutes, 28.84 seconds was set for seven-seat SUVs, attempting to prove the Kodiaq RS' sporting pedigree.
Powering the Kodiaq RS is a 2.0-litre twin-turbo four-cylinder diesel – the same engine available in the Volkswagen Tiguan and Passat in Europe. In those cars, it produces 176kW of power and 500Nm of torque – 36kW and 100Nm more than the single-turbo version of the engine. It's matched to a seven-speed dual-clutch automatic transmission and all-wheel drive, and in Tiguan form hits 100km/h from rest in just 6.5 seconds.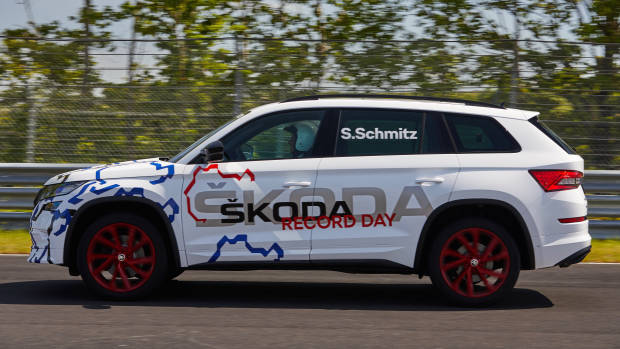 At the launch of the Octavia RS245 in late 2017, the Australian arm had revealed details of the Kodiaq RS – the first in the world – and were hoping to get the car ASAP to tap into Australia's love for performance cars. Alas, for the foreseeable future, that won't be happening. Skoda Australia has also announced that the 2019 model year Octavia RS will lose the 169kW 2.0TSI, 135kW 2.0TDI and all RS manual models – the sole available drivetrain will be the 180kW 2.0TSI RS 245 with the seven-speed dual-clutch automatic thanks to Europe's WLTP emissions testing.
The Volkswagen Passat 140TDI Highline and 169kW Volkswagen Golf GTI and GTI manual are also being discontinued later in 2018 for the same reason.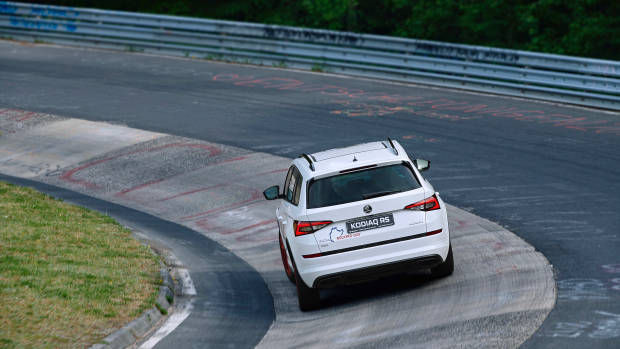 Stay tuned to Chasing Cars for Skoda news and reviews.