Not long after announcing the facelifted HR-V small SUV, Honda has revealed the facelifted Civic for the North American market. Whilst not revealing any details for Australia aside from a 2019 launch date, the reveal of the 2019 Honda Civic mid-life update gives a clue as to what the car will look like in Australia.
Whilst no powertrain updates are expected in Australia, Honda has given the car a light exterior restyle with less complicated styling. All North American 2019 Honda Civic models are now equipped with the company's Honda Sensing suite of active safety equipment – we hope that the same is true of Australian-delivered models.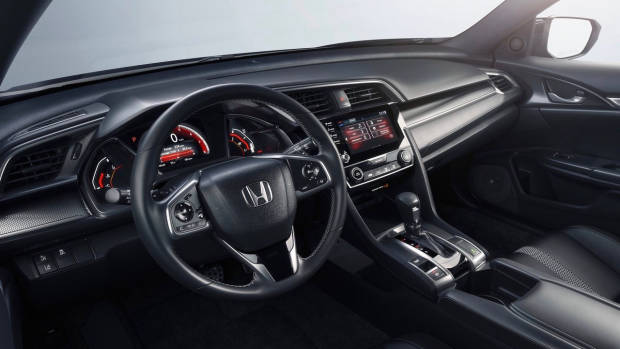 Whilst the facelifted hatchback is yet to be revealed, the 2019 Honda Civic sedan has been revealed. The front end of the car has been tidied up with a less complicated design, whilst the chrome grille has also been replaced with a dark black finish. The lower bumper has been tidied as well with new pieces of chrome and less lines that before for a more modern and toned down look.
The inside of the 2019 Honda Civic has also changed, with a lift in quality evident thanks to new dashboard materials and trims. In addition to that, the car's infotainment system has been upgraded and now includes shortcut buttons and a volume knob – previously changing the volume was done with a touchpad. There is also a new fan speed button for the climate control system, which will make it easier to use the system – in the current model, occupants must press the climate button to access most functions of the climate control.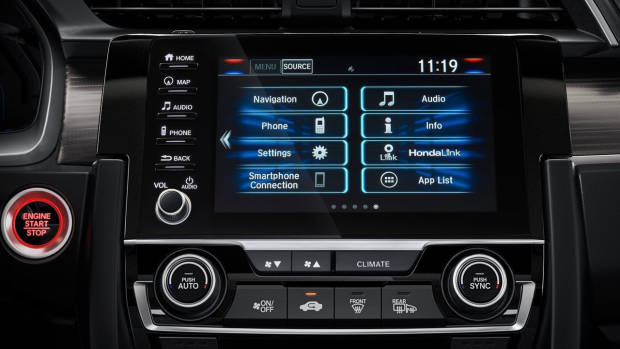 The big news for Australia however is that the whole US lineup is now equipped with Honda Sensing, which includes forward collision warning, autonomous emergency braking, pedestrian detection, adaptive cruise control with stop and go functionality, lane departure warning, lane-keep assist and steering assist. Honda Australia has previously announced that Honda Sensing will be standard across the range from 2022 – thus fixing a big issue with current models – though it's unknown if the 2019 Honda Civic will adopt this change before then.
At the launch of the 2019 HR-V, Honda Australia confirmed that the facelifted Civic would be launching sometime in 2019.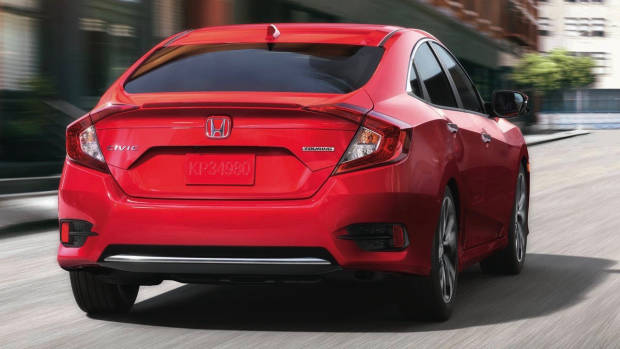 Thanks to a Thai production source, currently just the high-end Civic VTi-LX is equipped with Honda Sensing – disappointing considering that the vast majority of the small car class is equipped with at least autonomous emergency braking as standard. The UK-built Type R also includes Honda Sensing, but all UK-built Civic models are equipped with the potentially life-saving technology.
Stay tuned to Chasing Cars for Honda news and reviews.